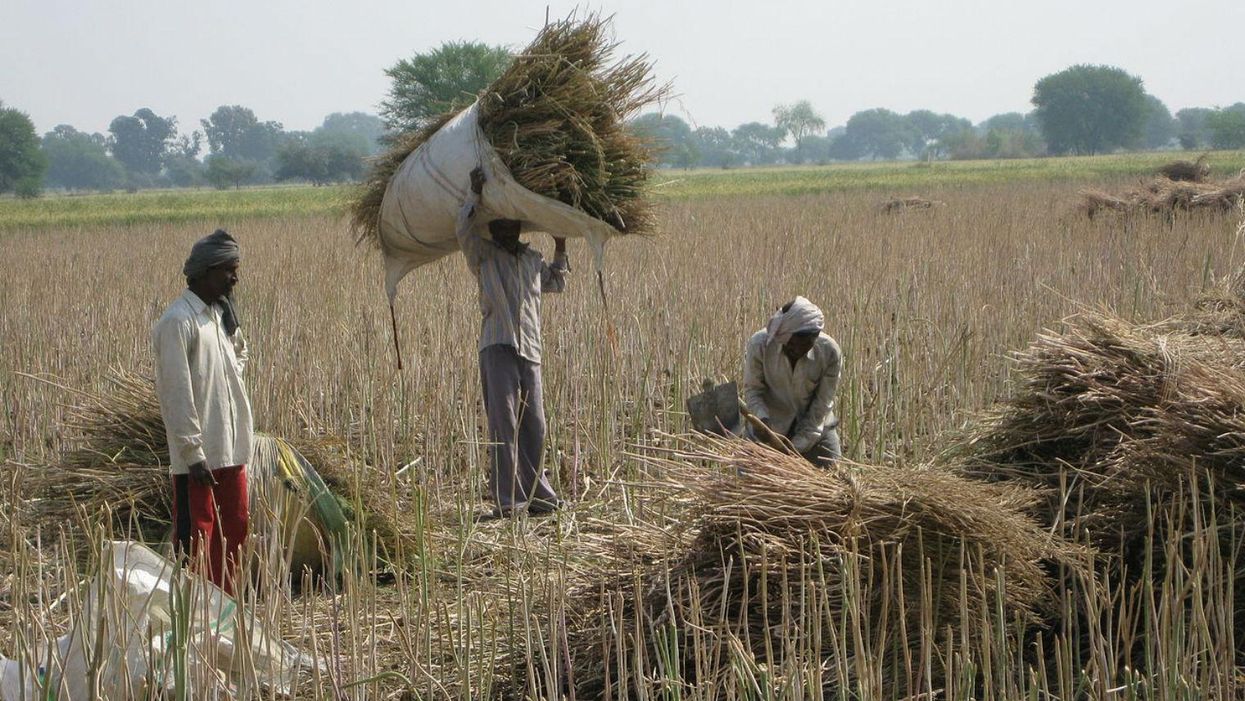 Farming communities in northern India are being forced into selling blood to get by after persistent droughts have left them unable to make a living from the land.
It's illegal for hospitals to pay blood donors in India, but some continue to buy it - and for many desperate people in Madhya Pradesh and Uttar Pradesh provinces, it's one of the only options left, the Thomson Reuters Foundation (TRF) reports.
The region has struggled with extreme weather in recent years, including several droughts and unseasonal rains, which has decimated crop yields and sent unemployment levels soaring.
Many have been driven to leave for urban areas in search of work. Karna, a farmer from Badgaon village, told TRF he started commuting 90 minutes each way to the local town of Jhansi to make ends meet for his family - but it wasn't enough.
I was working as a labourer in Jhansi for survival. When my son fell ill, I had no other option but to sell my blood for his treatment.
The hospital took almost two bottles of his blood, and paid him 1,200 rupees (£12.19).
Lakhan Ahirwar, 61, said he is reliant on intermittent labouring jobs during periods of drought - and when he can't find that, he has to sell his blood for a reliable income source.
I could not find any work for almost five days. What should I do? I had to feed my children.
While authorities in Madhya Pradesh have deposited £384m in financial aid to farmers, those on the ground say since it doesn't make up losses, it is achieving little. In Uttar Pradesh, no significant help has been forthcoming from state government.
There are up to two suicides a day in the region, according to official records, as financial worries and debts with exorbitant interest rates from private money lenders to buy seeds and fertiliser build up.
For the elderly, selling blood and begging are two of the only choices left. 80-year-old Moolchand told TRF he gets around 60p a day for his efforts.
I have two children and both of them are now working as labourers. I am too old to do anything, so I am begging to survive. Farming is a curse in Bundelkhand. No one cares for us - we will die one day in the absence of any help from the government.