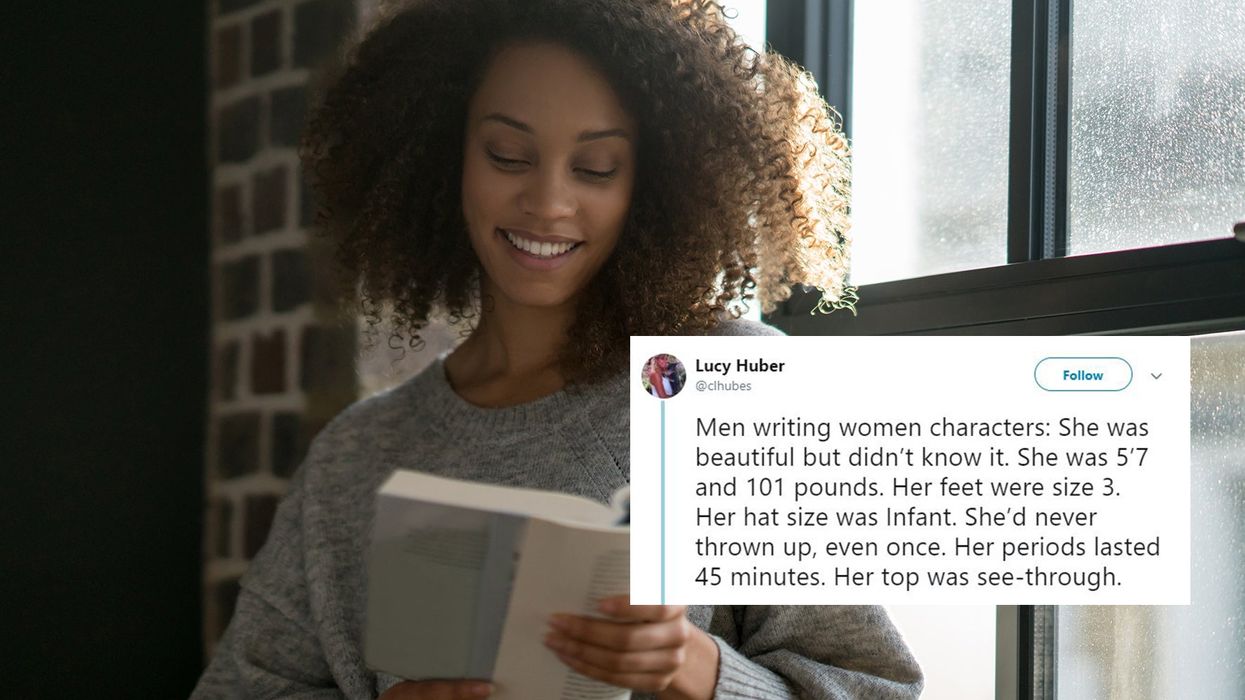 Getty iStock/ Twitter
For as long as novels have existed, male authors have managed to write hilariously inaccurate descriptions of female characters.
It can make you wonder whether some of these writers have ever actually met a woman, or if they're simply bringing their deepest fantasies to life.
In response to the alleged male inability to write women, author Witney Reynolds set the women of Twitter a challenge: to describe yourself like a male author would.
And now nearly a year later, the challenge has resurfaced after journalist Lucy Huber tweeted:
Men writing women characters: She was beautiful but didn't know it. She was 5'7 and 101 pounds. Her feet were size 3. Her hat size was Infant. She'd never thrown up, even once. Her periods lasted 45 minutes. Her top was see-through.
Lots of people replied with their own hilarious examples.
But let's not forget that she was 'clumsy'.
Brilliant.