A new BBC report has found that easy access to porn online is having damaging effects on men's heath.
More and more teenage and twenty-something men are approaching doctors and therapists with erectile dysfunction because their brains are hard-wired to be aroused by porn rather than by real partners, the new Newsbeat documentary 'Brought Up On Porn' found.
As the internet has allowed easier access to sexually explicit material and society becomes less prudish in talking about it, the academic field of examining porn's effects on the human psyche has flourished too.
Just some recent findings include:
1. It could be reducing the size of your brain
Picture: Stock/Pixabay
The Max Planck Institution found a link between watching porn and reductions in brain size - although it's not clear whether watching porn leads to brain changes, or certain brain types with overly-sensitive reward stimuli watch more porn.
2. It can give you a short term mentality
The Journal of Sex Research found last year that people would rather delayed gratificaton when it came to their favourite food or other treats than giving up using porn.
The study also found that people who abstained from porn had a lower 'delay discounting' rate, meaning that the reward did not become less valuable the longer the participant had to wait for it.
3. It can make you more religious
Picture: Wathiq Khuzaie/Getty Images
A University of Oklahoma study found that usually viewing porn reduces religiosity over time - but if you watch a lot, your attitude to religion is likely to become more positive.
Researchers theorised that this is because of increased feelings of guilt.
4. Watching porn could indicate you're a decent person
A study published last year in the Journal of Sex Research found that people who said they watched porn were also more likely to self-identify as feminists, rather than viewing women as sex objects.
However, lead researcher Taylor Kohut did admit one shortcoming in the study - those who watch porn and are happy to admit it may well be more likely to hold egalitarian views on sexuality and gender.
5. It can be damaging to new marriages
There's evidence than men who watch porn can damage their partners' self-esteem, and that these effects are especially prevalent in the earlier stages of relationships and marriage.
The newer a marriage, the more likely it was that women would report that they were sexually unsatisfied if their partner sought stimulation from porn, Computers in Human Behaviour found. The effect was not seen the other way around.
Research from the journal Sex Roles also found that women in relationships with men who watch sexually explicit material were overall less happy than those in relationships with men who didn't.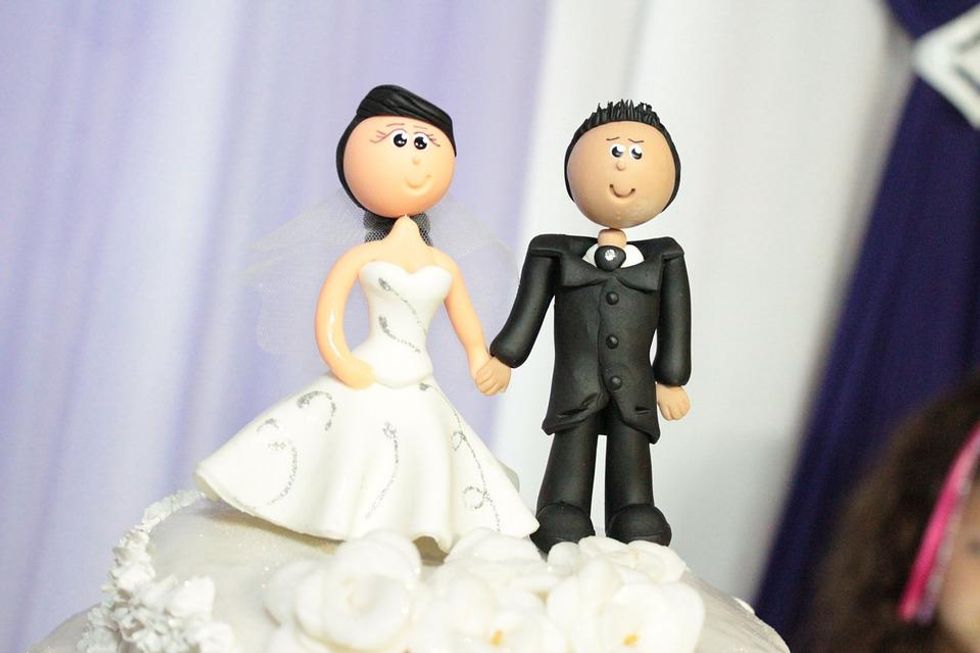 Picture: Stock/Pixabay
The knock on effects for body image, sex, health and relationships because of porn can be huge for both men and women - not that all of these studies have considered that women watch porn too.