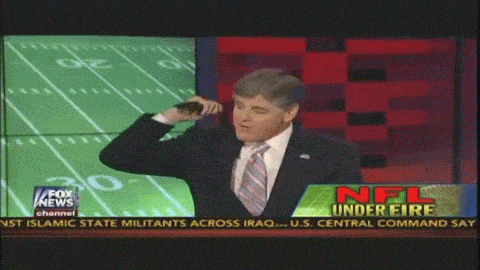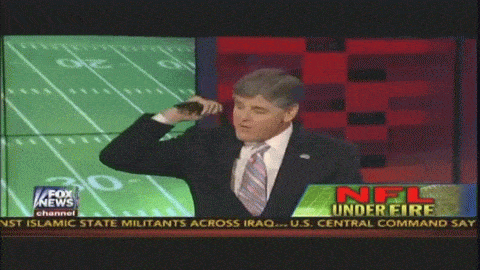 Following American Footballer Adrian Peterson's indictment and subsequent suspension for allegedly hitting his four-year-old child with a tree branch last week, America's voice of reason (ahem) Sean Hannity took to the air to show that corporal punishment never did him any harm.
"I was not mentally bruised because my father hit me with a belt," he exclaimed while manically thrashing a leather strap against his desk on live national television. "I got it like this. Bam. Bam... I deserved it, I was a troubled kid," continued the Fox News host.
Hannity did at least admit that Peterson had "gone too far", explaining: "I don't want to see this guy get a felony, I don't want to see this guy lose his job. He deserves parenting classes."