Vladimir Putin is 62 today, so what better way to celebrate that fact than an exhibition of paintings portraying him as Hercules.
The exhibition, organised at a small gallery in Moscow last night by supporters of the Russian president, likens Putin's achievements on the domestic and world stage to the 12 Labours of Hercules.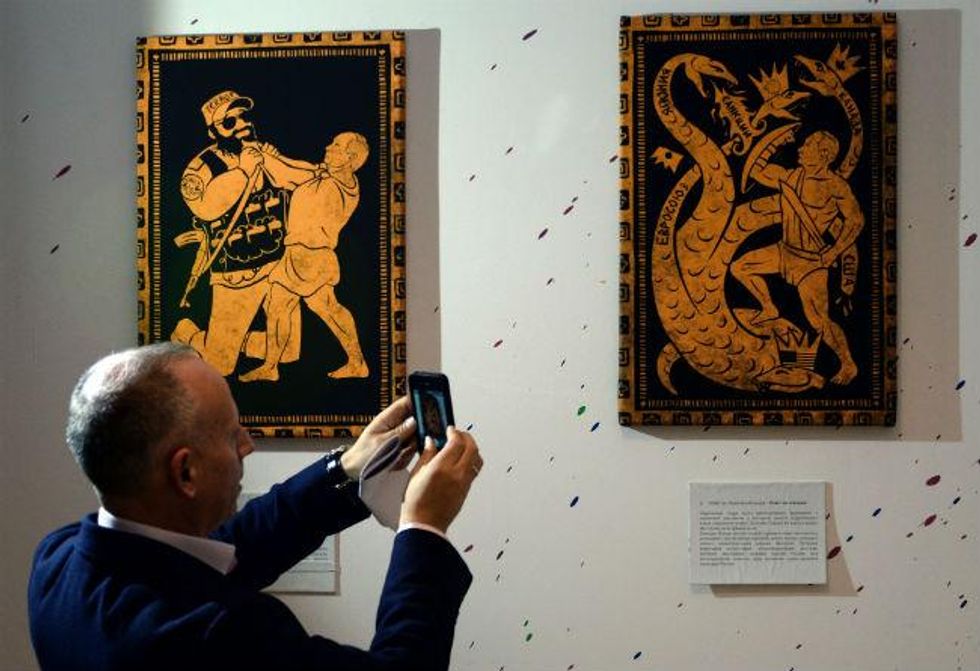 However, we don't quite remember Hercules strangling an Islamic militant or protecting Russia from EU sanctions with his shield.
Mikhail Antonov, who organised the exhibition and is the curator of a Putin fan page on Facebook with 266,000 likes, told Guardian journalist Alec Luhn last night: "We're forming a different image of Putin because the western media constantly criticises him, and our media occasionally attacks him as well.
"But here we see him completing these heroic deeds. We see that the interpretation of these events is not so categorical."
Right...