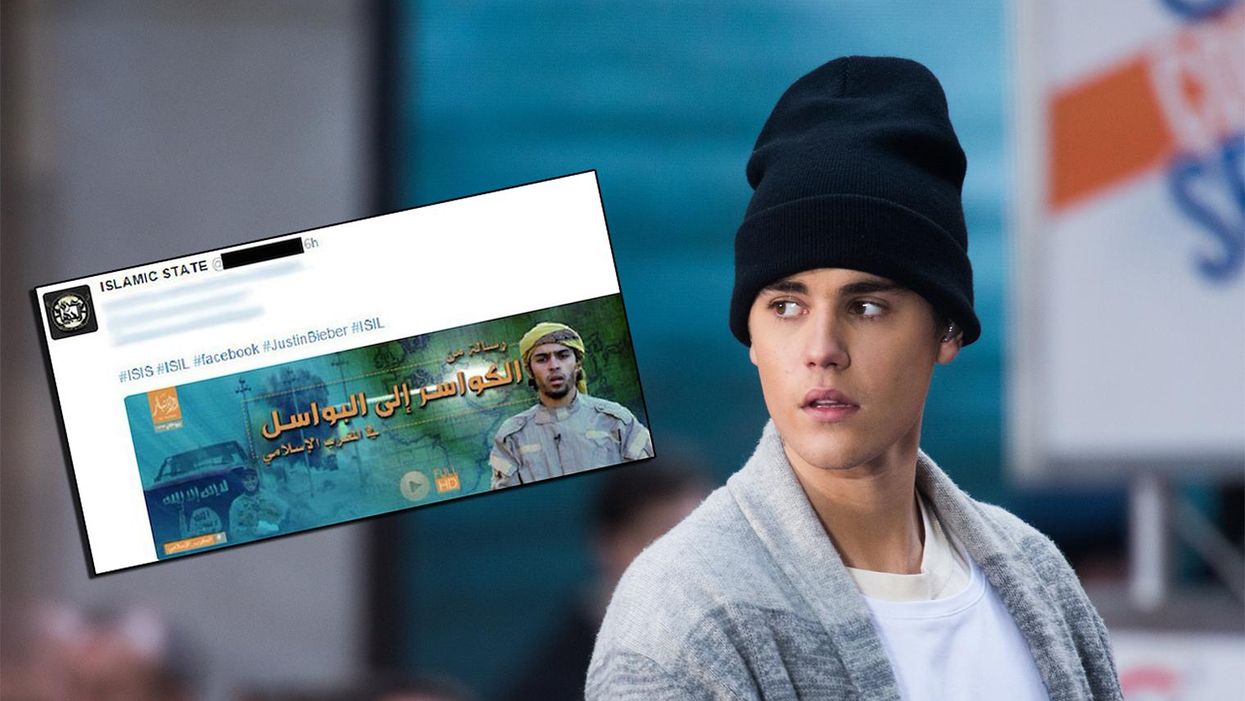 Isis released a graphic video on Twitter on Friday, accompanying it with a Justin Bieber hashtag, in what is being interpreted as an attempt to recruit minors.
The terrorist group uploaded a video of four men being shot, tagging the video with #JustinBieber, in an attempt to broadcast to the 21-year-old singer's following.
The video also appealed for new recruits and showed an Isis fighter preparing explosives.
The Canadian-born Bieber currently has 73.9 million Twitter followers, the majority of whom are of a young demographic.
The tweeted video, titled "Message to Islamic West", appears to have since been removed, but caused concern that the terrorist group were attempting to influence and recruit minors.
Bieber himself has yet to comment upon the hijacking of his hashtag, however, earlier in the week he did tweet a slightly more positive message than Isis'.