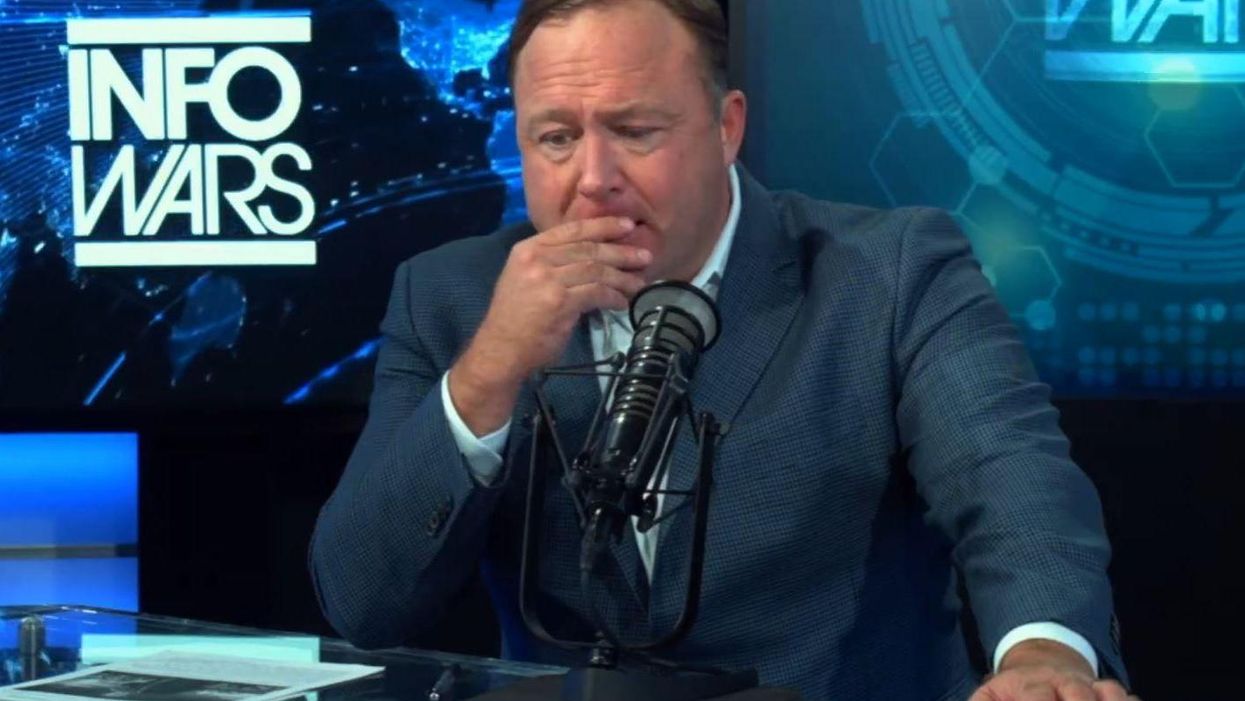 Infowars/screengrab
Infowars founder Alex Emerick Jones is participating in an ongoing custody trial with his former wife regarding the future of his three children.
The man, who made his fortune by peddling conspiracy theories – like Lady Gaga's Superbowl halftime show being a front for a satanic ritual, and the theory that the government has weaponised the weather – is asking people to respect his privacy.
In a statement released on Friday, he wrote:
Above all, this is a private matter. This is about my family and only my family. I have endeavoured very faithfully for three years to keep this circumstance confidential for the sake of my children to protect their innocence.

I urge the press to be respectful and responsible and to show due deference to the process of the law and respect the boundaries defined for this case so that a fair result can be found.

As there is a gag/protective order on the trial for the safety, welfare, and preservation of our children's private rights and what is in their best interest, I am holding my responses until the end of trial.
The statement, as it has been noted by many, is not without a sense of irony.
Comedian Stephen Colbert jumped on the opportunity to point it out...
Jones got into hot water after claiming that one of the worst school shootings in the history of America, Sandy Hook, which caused the deaths of 28 children and adults, was "a giant hoax".
Sandy Hook is a synthetic, completely fake with actors, in my view, manufactured. I couldn't believe it at first. I knew they had actors there clearly but I thought they killed some real kids, and it just shows how bold they are, that they clearly used actors.
Jones was forced to apologise last month for promoting a theory that a Washington pizzeria was involved in a child sex-abuse ring.
His apology came the day that a 28-year-old man pleaded guilty to charges related to an incident in December in which he took and let off a rifle to "investigate" the theory.
In short: