Conservative MP Jacob Rees-Mogg, a respected authority on Britain's constitution, has been left baffled - by memes of himself.
The upper-class Tory backbencher was shown a series of pictures that have gone viral on social media and responded with complete confusion.
One photo showed him slumped on the House of Commons benches during a speech by fellow Tory Bill Cash, along with the caption "Paint me like one of your French girls".
Mr Rees-Mogg said: "There I am listening to the great Mr Cash speak and I always think it's important to sit comfortably in the chamber, particularly if you're in there for a long time. I don't really follow the headline..."
On being told it was reference to the film 'Titanic', he replied: "Is it? That's the most boring film I've ever watched".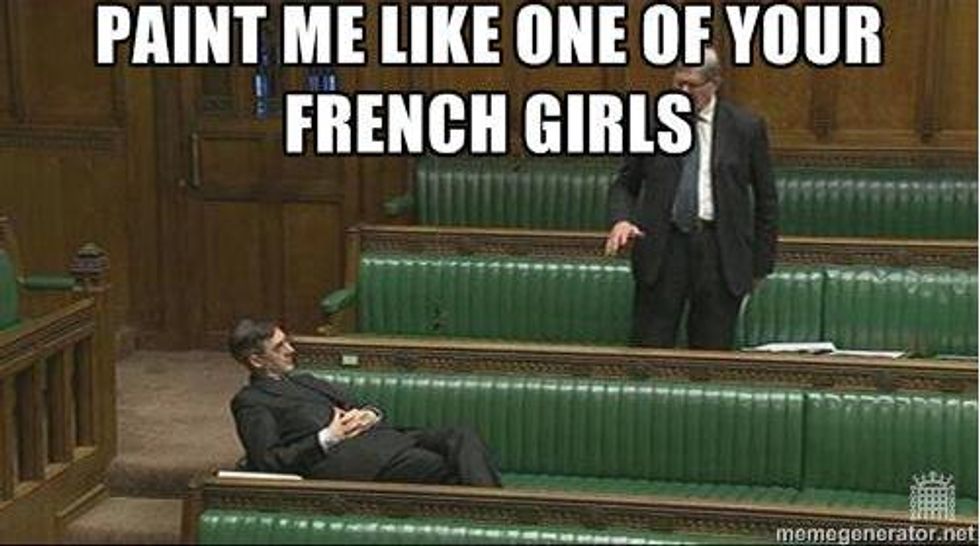 Another image, of him drinking with Nigel Farage, was captioned with '"Relationship like this please". The confused MP commented: "Er...yes, splendid".
He added: "Nigel Farage was very important in the Brexit campaign and ensuring that we won. He appealed to a crucial segment of the electorate, mainly Labour voters."
Shown a picture of his family below an image of the Kardashians, Mr Rees-Mogg said: "There we are with my fifth child and fourth son all together at my mother-in-law's house in Kent...and there are some people up above who I'm afraid I don't recognise. Do you know who they are?"
Told the people in the other picture are the Kardashian family, he replied: "Oh are they? Who I've heard of but I haven't met...I'm sure they do what they do very well."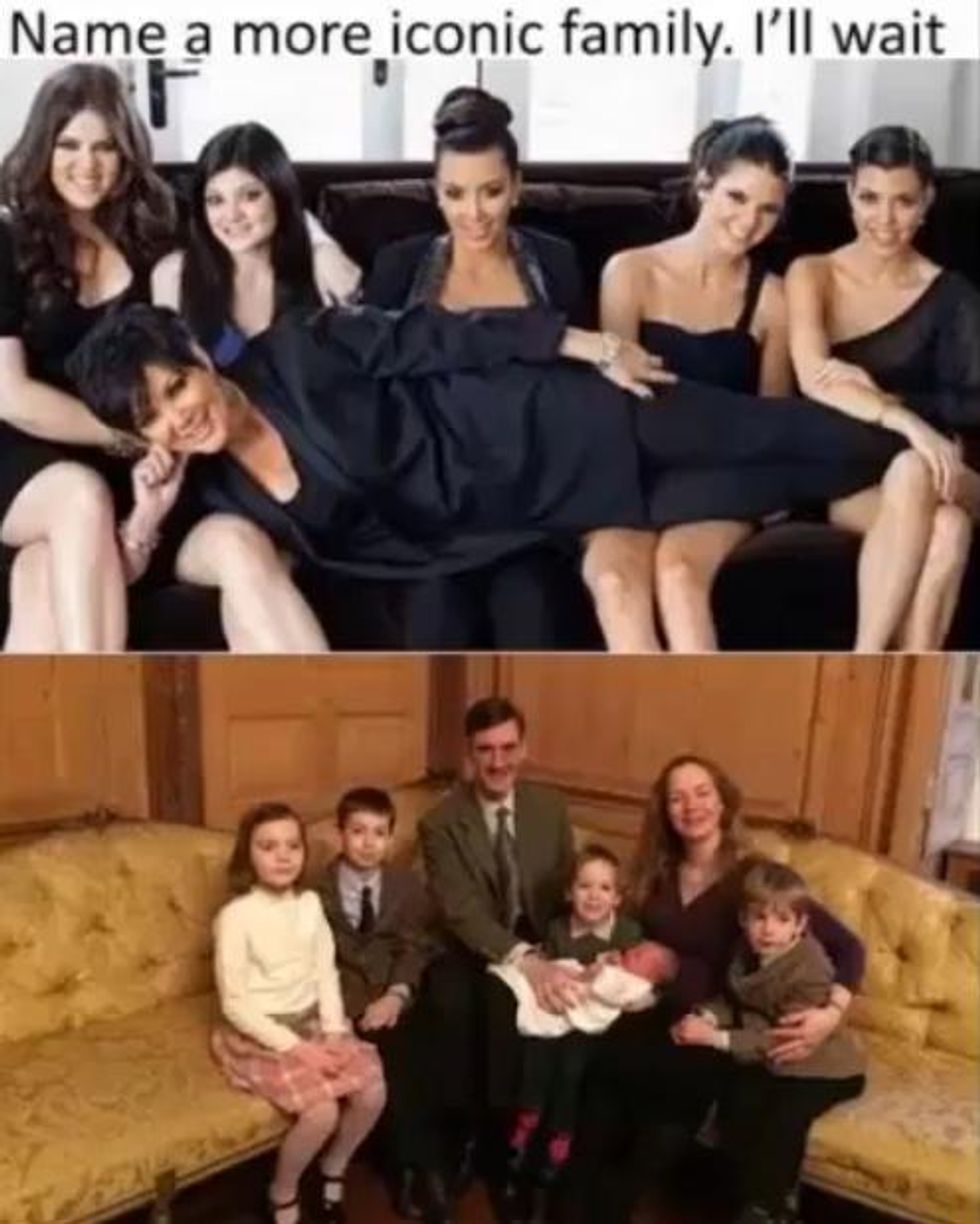 The MP appeared lost for words on several occasions, including upon being shown a meme suggesting children wanted to be Jacob Rees-Mogg, rather than fireman, policemen or doctors, when they are older.
He commented: "Erm...erm...yes. Well, I'm sure lots of children want to be firemen, policemen, doctors, and no doubt some want to be politicians as well."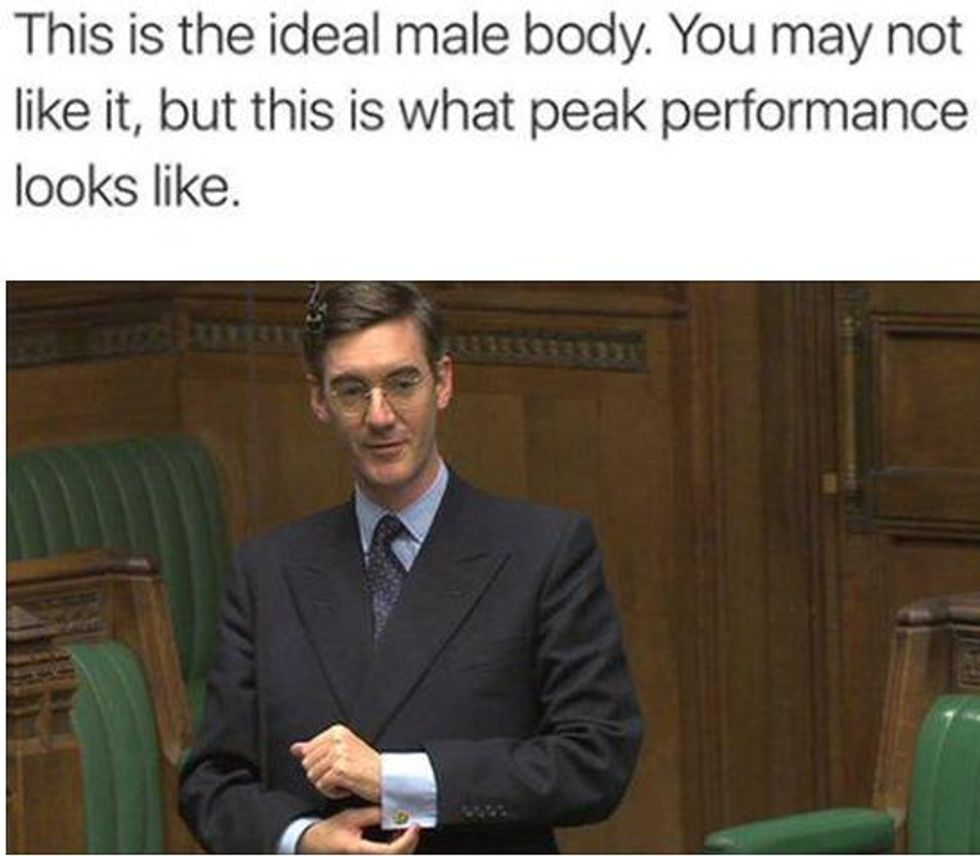 A photo of the MP claiming he had the "ideal male body" that symbolised "peak performance" was dismissed as sounding "rather like a car advert".
The Tory was more forthcoming on an image of his face superimposed onto that of a cat. "Oh splendid, yes, erm, Mogg and cat obviously have a certain similarity. Um, that cat looks a little bit deformed", he said.
On the whole he said the memes left him feeling "delighted, amused, surprised that people have the time to make these things up" and said he was "very flattered". We suggest "completely baffled" might be closer to the mark.