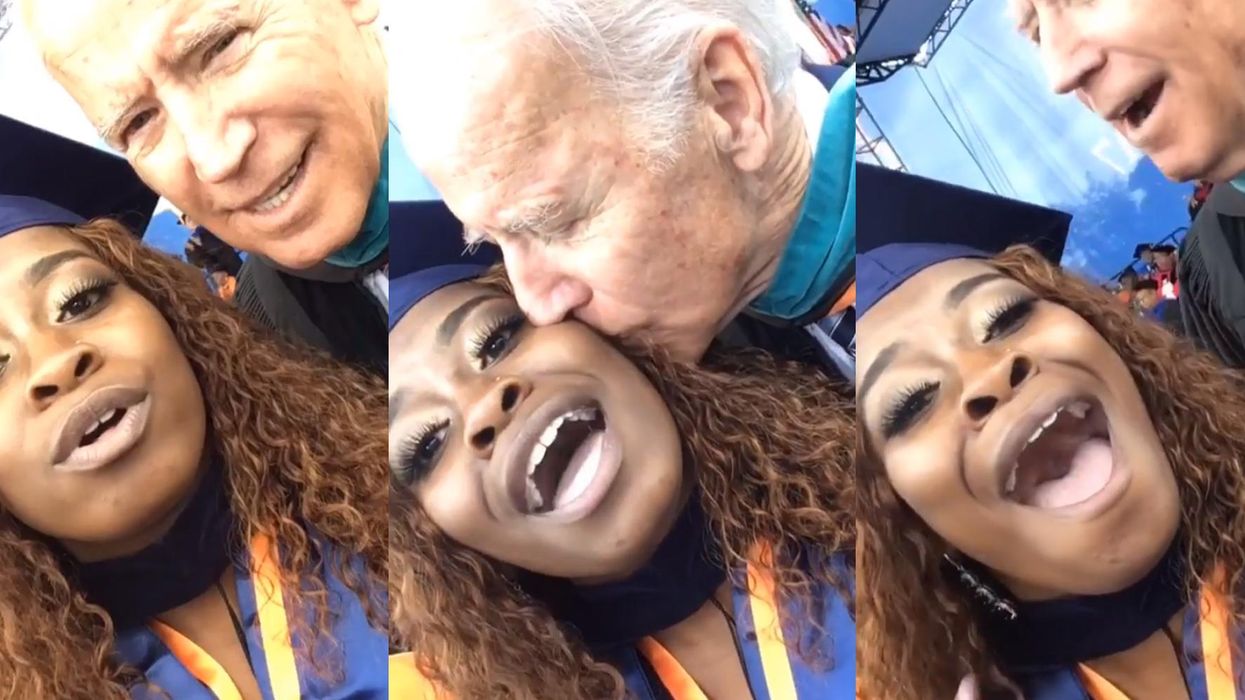 @beautyyallure_
Graduation is a pretty unforgettable day in itself. The sense of reward that comes after years of hard drinking interspersed with last minute revision and essay writing make graduation day a magical moment.
Brieana Carter's graduation was probably made that extra bit memorable by the special guest appearance of former Vice President Joe Biden.
On the day of the ceremony at Morgan State University in Baltimore, Mr Biden was dutifully posing for selfies with the soon-to-be graduated students.
He was the commencement speaker for the University, who are also celebrating their 150th anniversary.
Carter asked for a picture, but was having a little phone trouble.
She told NBC News.
The first time, the picture was blurry. The second, Snapchat was glitching. The third time, it was a charm.
It certainly was the charm, because she was taken completely off guard when Biden planted a kiss on her cheek.
"He kissed me on the cheek because I'm cute, and because my phone wasn't working," Carter added to NBC, explaining that her father was a little jealous and wiped her cheek off.