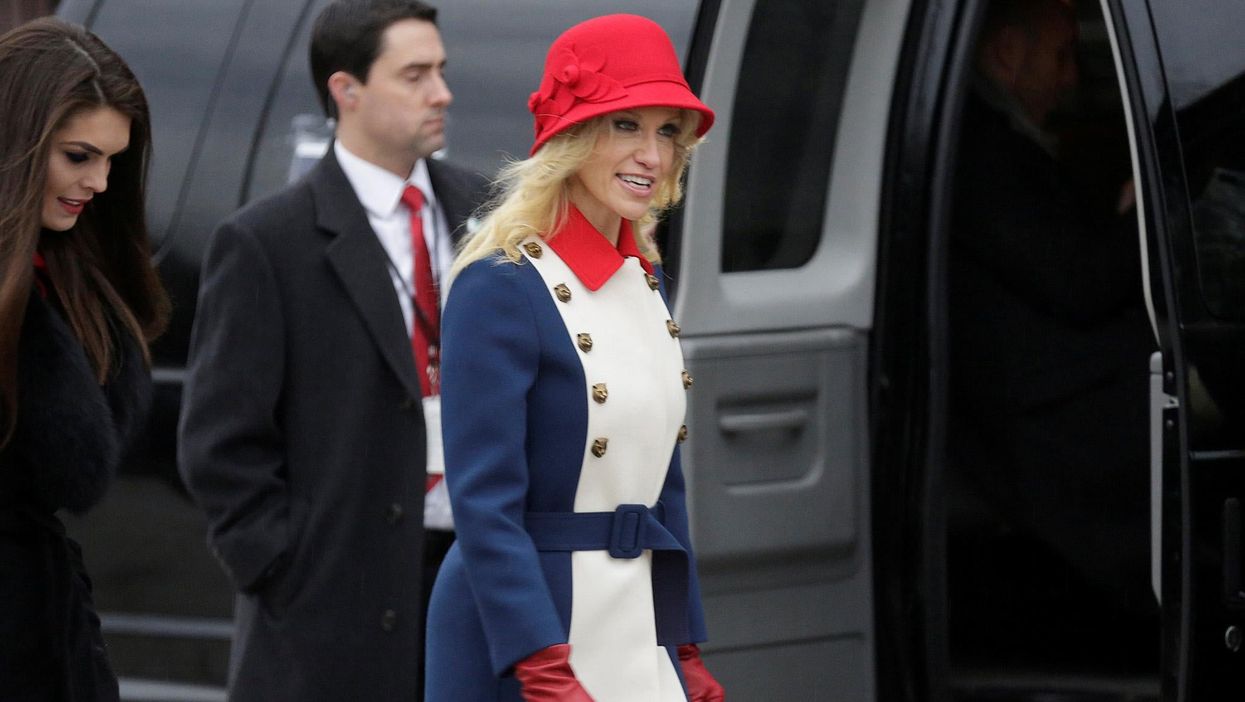 REUTERS
Senior advisor to Donald Trump, Kellyanne Conway, says that a change is underway in the country's capital.
"I feel like Washington will have a shock to its system with president Trump," Conway said on Good Morning America. "You'll know almost immediately that there's new sheriff in town."
That may be true.
But so far, the only shock we've had is from the outfit she's decided to wear to the inauguration.
The military-style red, white and blue coat dress has certainly captivated the world's interest, and people are mercilessly making fun of it on Twitter.
There were a lot of references to the civil war.
It caused physical injury for some:
Who wore it better?
Seriously now. Who wore it better?
Are those buttons little cat faces?
Maybe it was all part of a sponsorship deal...
Or part of the day's entertainment?
If you squint the collar does look a little like a bow tie.
I am Sailor Moon! Champion of justice!
In conclusion.