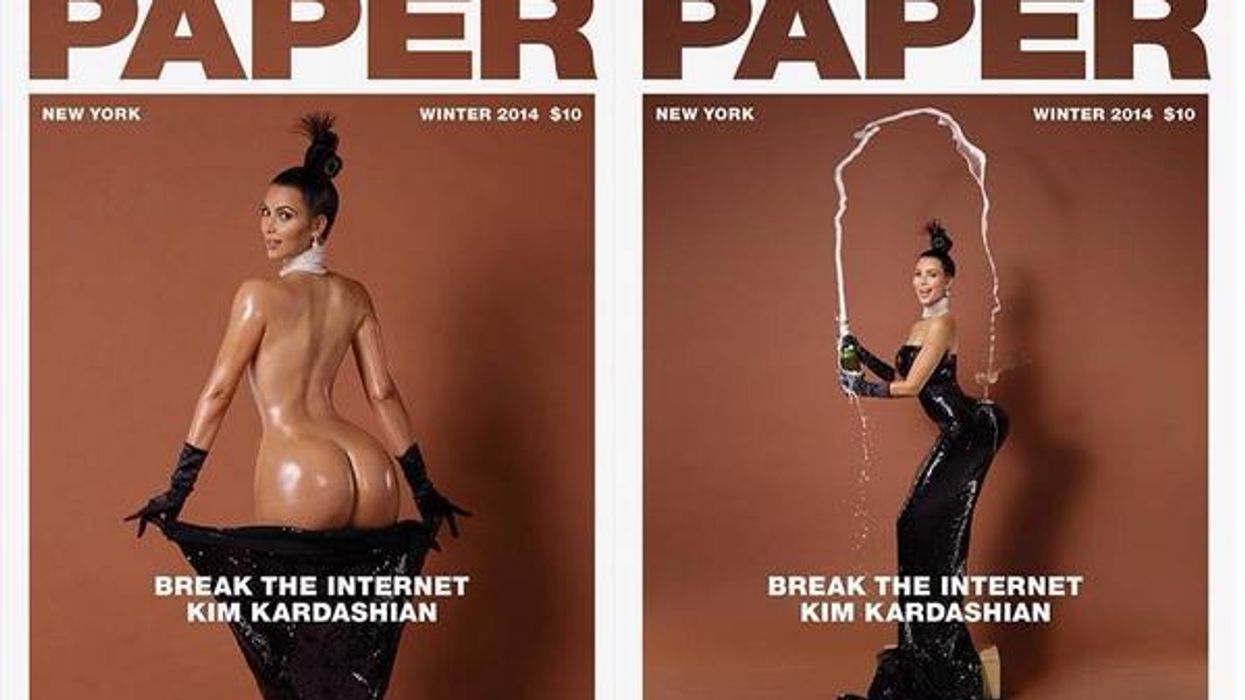 Although humankind is on the verge of landing a spacecraft on a comet for the first time in history this afternoon, let's face it, the real story of the day is Kim Kardashian's bottom.
The release of a Paper magazine's cover with the line "break the internet" may well just do that...
The magazine itself just went for a low key "BTW" to kick things off.With that, the internet was sent into a swirling cycle of chaos. Here's how Twitter reacted, shown in seven stages...
1. Shock
2. Denial3. Bargaining
4. Guilt
5. Anger
6. Anger
7. Acceptance
What a time to be alive.