Photo by Frederick M. Brown/Getty Images
Grabbing a selfie with your favourite celebrity has cemented itself as the modern day equivalent of getting an autograph.
Snapping a unique and intimate photo with a major star is a badge of honour, and will likely be your Facebook profile pic for years to come.
However, if you are a Game of Thrones fan and spot Kit Harington or Rose Leslie, do not, we repeat, do not ask them for a selfie.
The real life couple, who recently got engaged, are not a big fan of those intimate photos and it's all to do with fame.
During an interview with The Guardian, the man better known as Jon Snow explained that fame has caused him to be a grouch, especially when it comes to selfies, which he has to politely refuse.
Harrington told the paper:
It [fame] makes me snappy and it makes me uncomfortable, and I turn into a grumpy person.

But you just have to [refuse selfies], otherwise you start feeling like a mannequin.

Especially me and Rose, we never do a photo together.

Because then it makes our relationship feel like… puppets.
Should you ignore Kit's warning and decide to try your luck with a selfie, don't be surprised if you get a frosty response.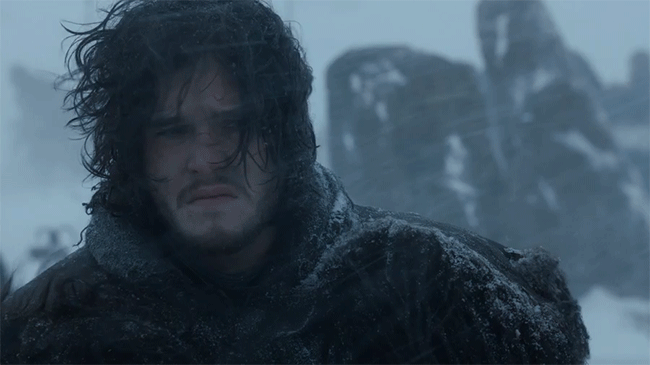 Via: Giphy