Bancroft TV/screengrab
WARNING: This article deals with NSFW subject matter.
Fifty-four-year old Roberto Esquivel Cabrera claims to have the largest penis in the world, but a new documentary by Barcroft TV unpacks what is a complicated and ultimately uncertain story.
According to Cabrera, his penis – which he claims measures close to 20 inches – renders him unable to work.
When I was 20, it was 12 inches long and when I moved to the US it started growing too, until now. It is 20 inches now.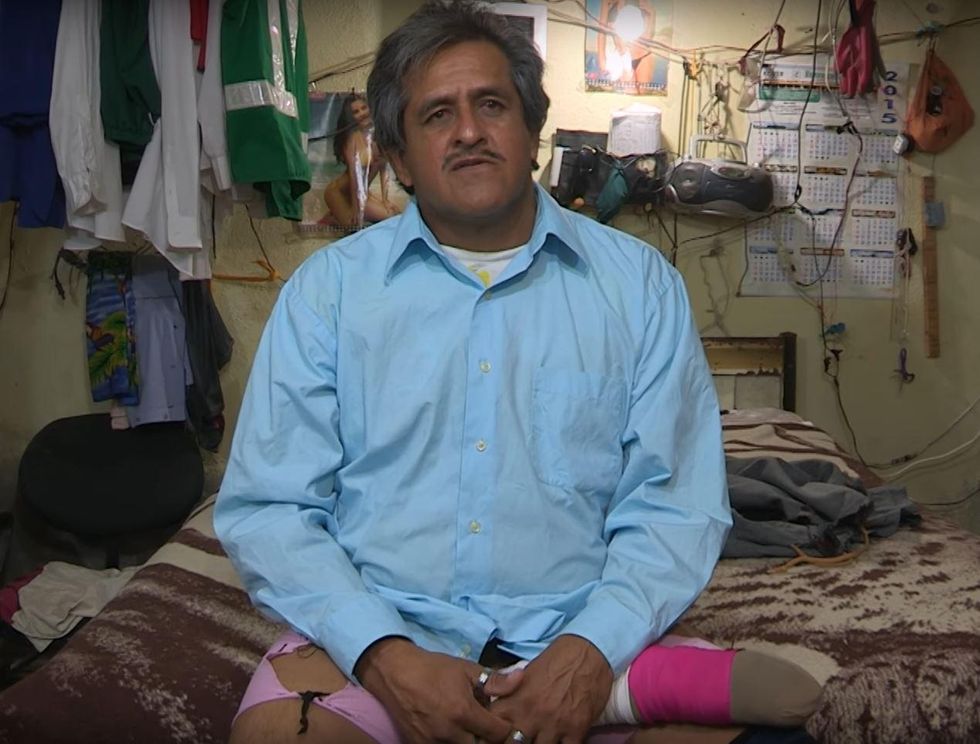 Picture: Barcroft TV/screengrab
Despite the claim that his penis grew naturally, he refuses to remove the bandages around it– which prevents it from "bothering" him as he moves.
A CT scan did confirm a growth of some kind.
Radiologist Jesus Pablo Gil Muro had never seen a patient like Cabrera, and said:
What the CT showed was that there is a very large foreskin. It goes until just above the knee but the penis it is just about 16 to 18cm from the pubis so it doesn't go all the way through the foreskin but there rest of the tissue found there is foreskin and blood vessels and some inflammation of the skin.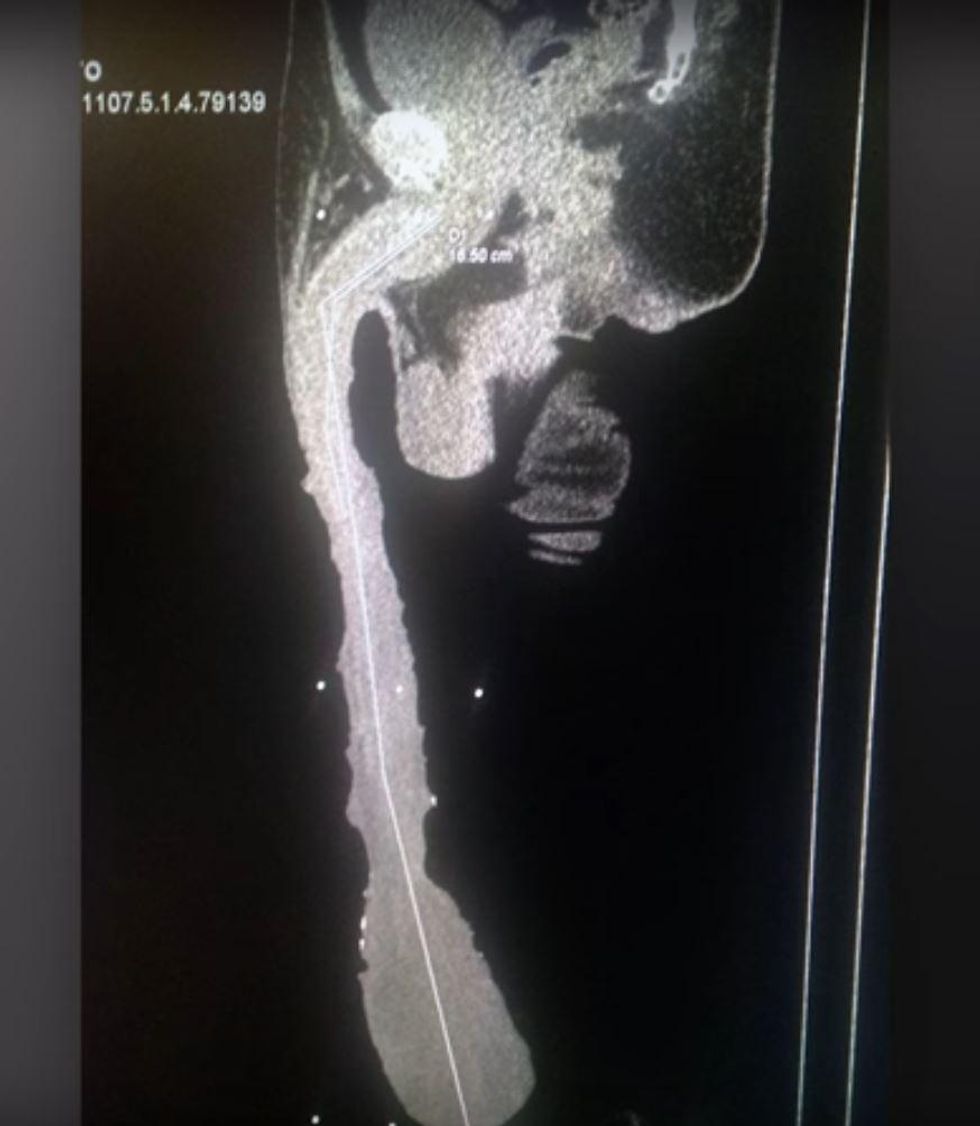 Picture: Barcroft TV/screengrab
Muro said Cabrera actually told his a psychiatrist that, as a teenager, he would wrap bands around his penis, along with some weights in order to try and elongate it.
Cabrera denied this.
A look into his psychological health provides another dimension to his story.
Psychiatrist Jesus Davide Salazar Gonzalez scanned his brain, and found an "alteration in his right temporal lobe".
A disturbance in the temporal lobe, which often manifests as a lesion, can change one's personality, and make them egocentric, paranoid, and prone to "visual field defects".
Gonzalez confirms this:
This alteration gives people exotic ideas, unusual ideas, like they tend to speak a lot about religion or they are very persistent, very stubborn…

They can have weird [uncommon] ideas, like these women who get bigger breasts or bigger buttocks... so he modifies his body. 
Gonzalez claims to be "happy" with the size despite the fact that he "cannot penetrate anybody because it's too thick".
Health professionals advised him, to no avail, to reduce the size of his penis, and he wishes to return to the US, where he spent some time, to be a porn star.
This might prove difficult, as he has been convicted several times under indecency charges, and one felony assault for exposing himself to two underage girls, in 1991.
You can watch the entire video, below:
More: This man has four legs and has begged doctors to cut them off
More: This artist has created illustrations of mental illnesses for #Inktober