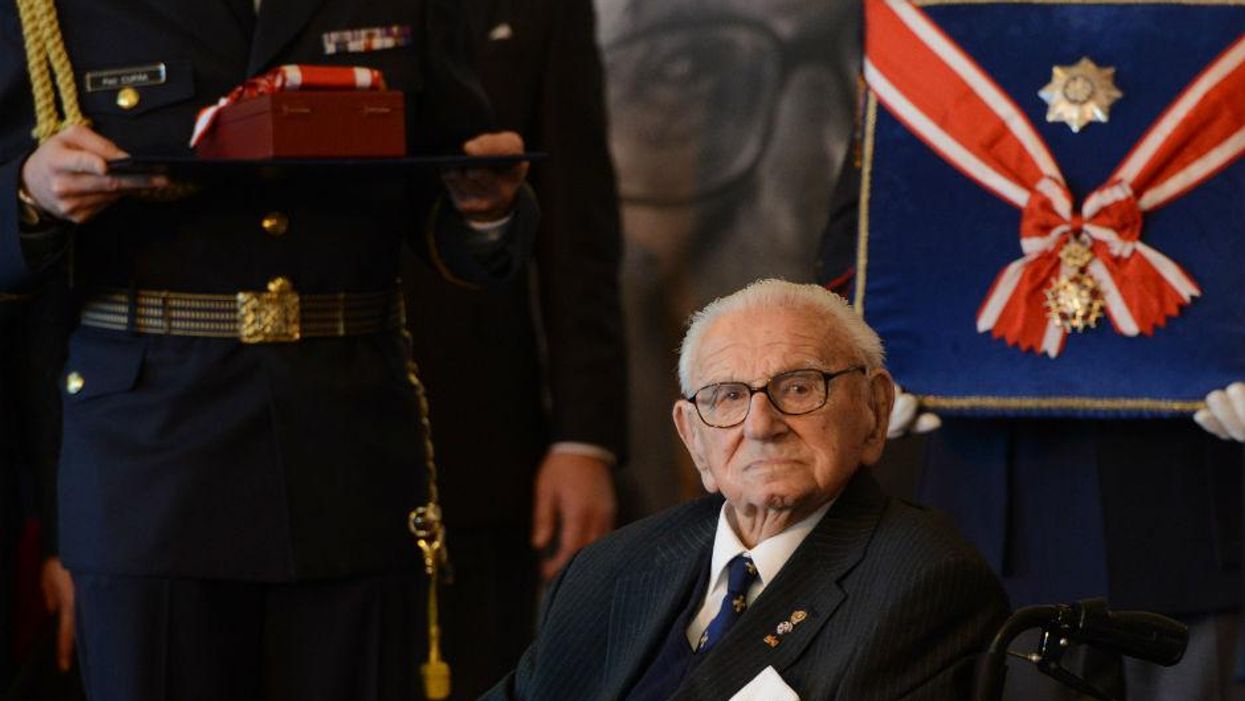 An unsung hero recognised at last?
The person dubbed "Britain's Schindler" has been awarded the Czech Republic's highest state honour for saving hundreds of children from the Nazis ahead of the outbreak of the Second World War.
Sir Nicholas Winton was presented with the Order of the White Lion by the President of the Czech Republic, Milos Zeman, at Prague Castle yesterday.
How did he do it?
Following the German annexation of the Sudetenland in 1938, Sir Nicholas saved 669 children, most of them Jews, from concentration camps by arranging for them to be transported from Czechoslovakia through Germany to Britain.
A stockbroker living in London at the time, Mr Winton was from a German Jewish family and realised the urgency of the situation while visiting Prague in 1938. He organised a total of eight trains from Prague to London and helped to find foster families for the refugees.
It sounds about time he was honoured for his compassion…
Sir Nicholas, who is now 105, was 29 when he embarked on his heroic enterprise but his remarkable endeavour only came to light in the late 1980s. He was knighted in 2002.
His determination to rescue Jews has led to comparisons with Oskar Schindler, whose courageous efforts to save Jews were dramatised in the 1993 film Schindler's List.
In a speech yesterday, Sir Nicholas thanked the British people who gave the children homes and hope. "I thank the British people for making room for them to accept them," he said.
More: When the 'British Schindler' was reunited with a woman he saved