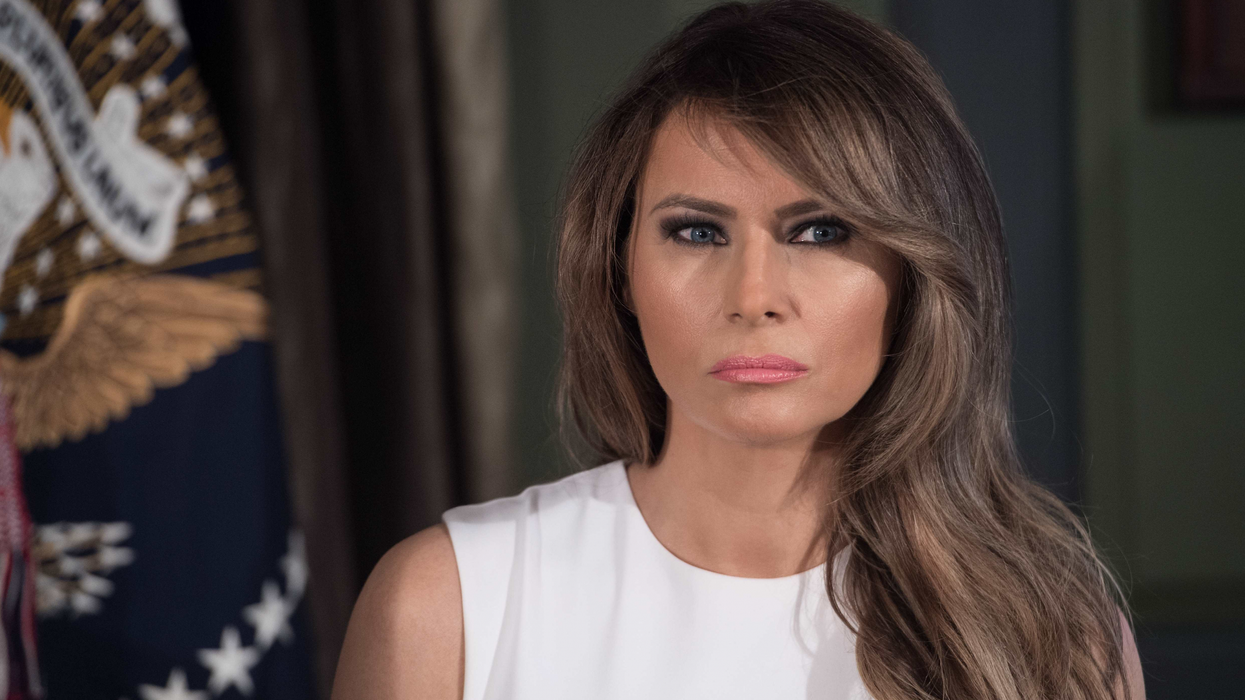 Getty Images / NICHOLAS KAMM / Contributor
Melania Knauss, who you now know as Melania Trump, was reportedly granted a green card through a programme for people with "extraordinary ability" – dubbed the 'Einstein visa' – in 2001.
Only five people from Slovenia were granted green cards under the programme in 2001, according to the US State Department, and that year just 3,376 of the more than 1 million green cards issued were for immigrants who had "extraordinary ability".
At the time, the future First Lady's greatest achievements amounted to a successful modelling career, where she walked in runway shows across Europe and posed for a Sports Illustrated cover.
She was also dating billionaire Donald Trump.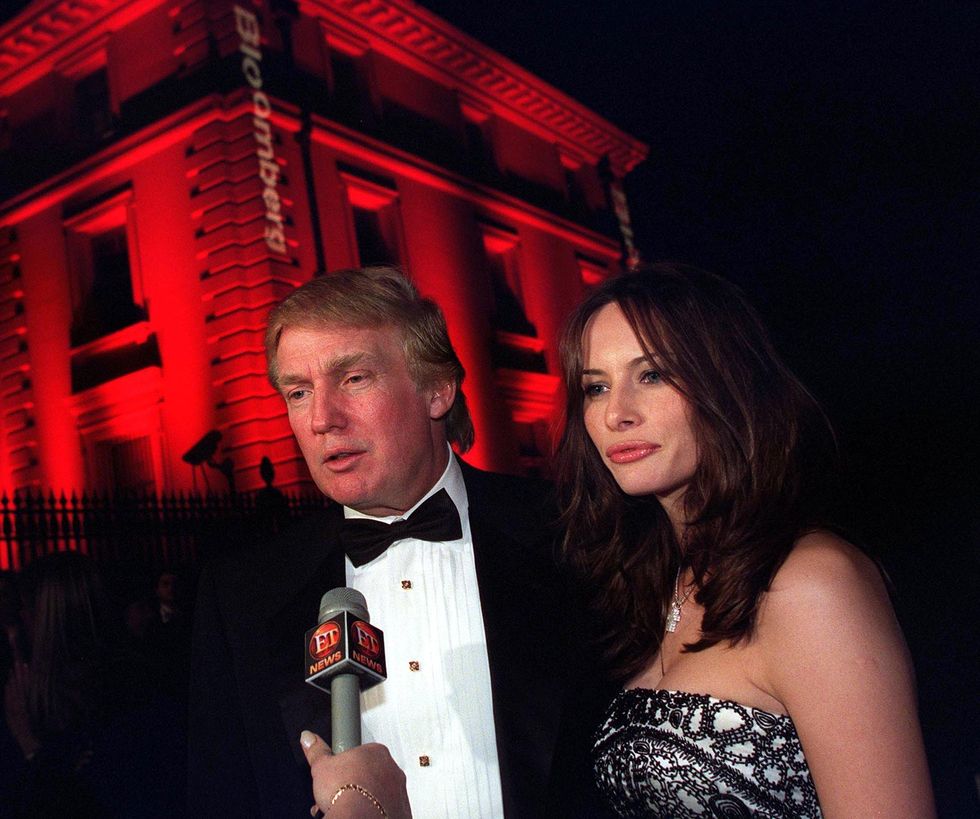 Picture: Donald Trump and then-model Melania Knauss arrive at the Bloomberg Party, April 2001
This is what you need to receive an 'Einstein visa'.
The 'Einstein visa', officially known as the EB-1 scheme, is designed for renowned academic researchers, multinational business executives and frontrunners in other fields.
Applicants must have won a major award – acceptable examples include a Pulitzer, Oscar or an Olympic medal, lists the US Citizenship and Immigration Services.
If not, they must meet at least three out of ten criteria – among them, evidence of commercial success in the performing arts, original contributions to a field or artistic work displayed at exhibitions.
There are questions over how exactly Melania Trump allegedly qualified for the visa.
Michael Wildes, an attorney for Trump, told The Washington Postthat Trump met the requirements of the elite programme and that she was:
More than amply qualified and solidly eligible.
But, according to the publication, immigration lawyer and past president of the American Immigration Lawyers Association asked:
What did she submit?

There are a lot of questions about how she procured entry into the United States.
Others are accusing Trump of hypocrisy when it comes to his immigration policy.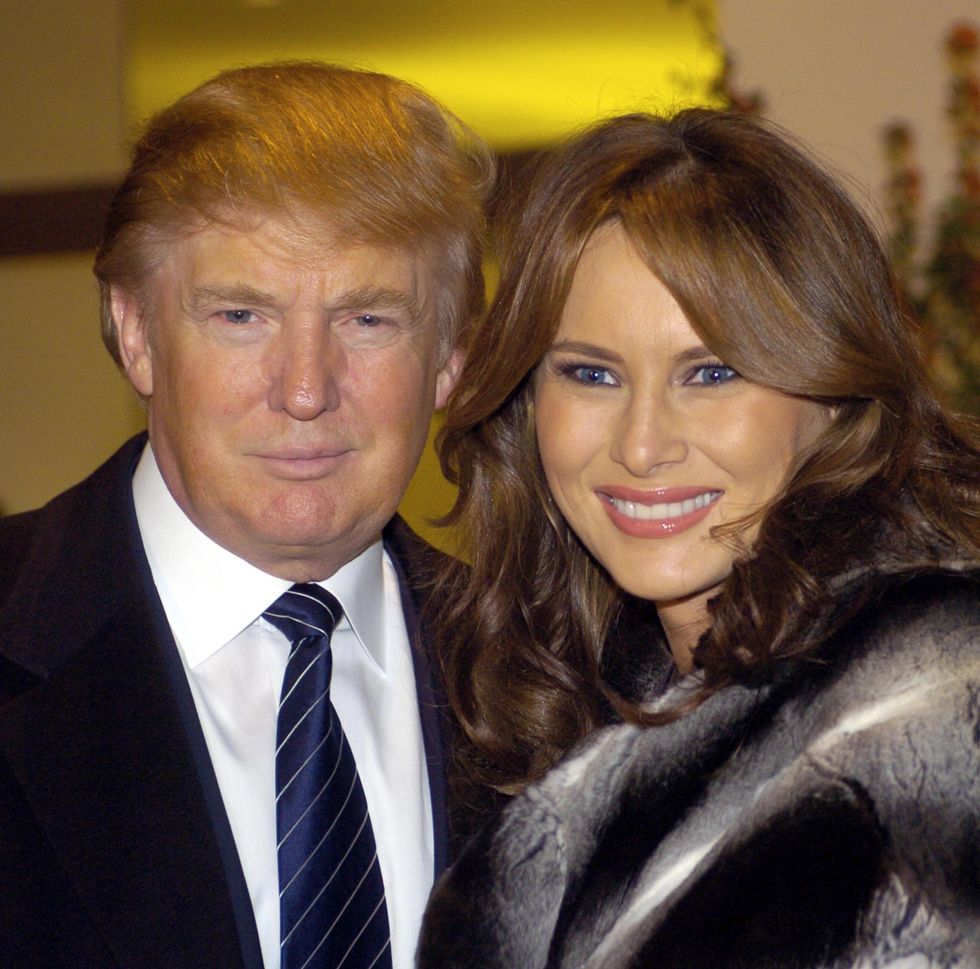 Picture: Donald and MelaniaTrump, November 2005
Between 1996 and 2001, before the now-First Lady was granted a green card, she received five temporary H-1B visas. President Trump, who built much of his election campaign momentum on anti-immigration rhetoric, has recently considered implementing restrictions on this programme.
Recent reports that Melania Trump's parents are on the cusp of obtaining citizenship has sparked critique that Trump is acting hypocritically. This comes amid speculation that they became legal permanent residents of the US based on family reunification or 'chain migration', a practice that Trump has long criticised.