On Tuesday evening, Alys Gagnon, editor for Kidspot, posted a nude photograph of herself on Instagram.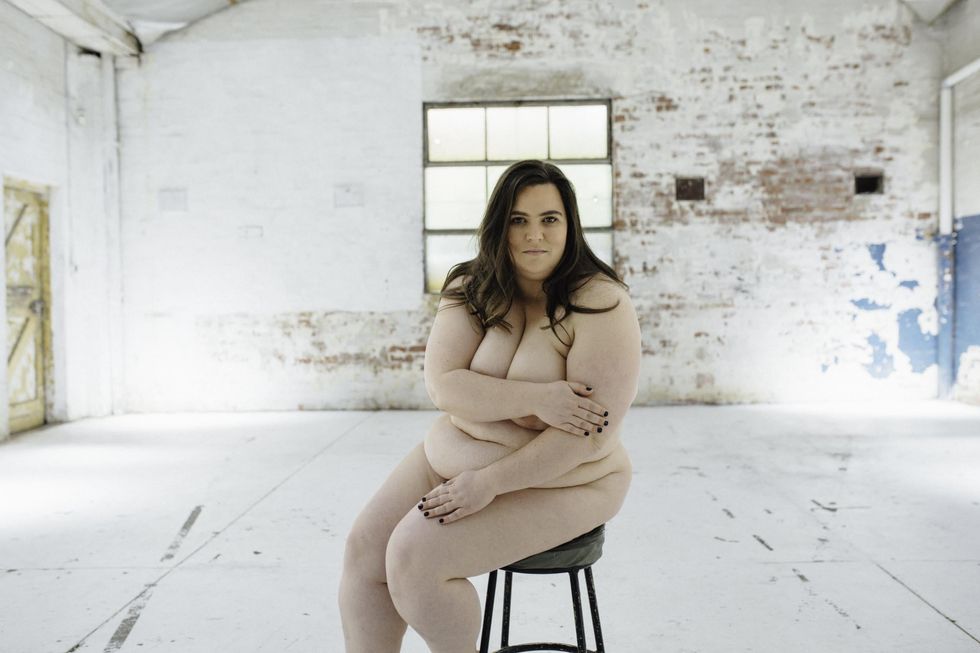 Picture: Catherine Meyer
However, some 12 hours after the photo was posted online, Instagram removed it because it violated community guidelines.
The guidelines state:
We know that there are times when people might want to share nude images that are artistic or creative in nature, but for a variety of reasons, we don't allow nudity on Instagram. This includes photos, videos, and some digitally-created content that show sexual intercourse, genitals, and close-ups of fully-nude buttocks. It also includes some photos of female nipples, but photos of post-mastectomy scarring and women actively breastfeeding are allowed. Nudity in photos of paintings and sculptures is OK, too.
Gagnon's image showed her areole, but not her nipple, and there was nothing explicit in the photo.
She calls it a "double standard", and points to two photos, similar to her own, which remain on Instagram.
Kim Kardashian
Christie Hayes
Why was her photo removed, but the above two remain on Instagram?
Gagnon writes:
Given there are no material differences in the photos, all I can do is assume that my photo was removed because images of fat women, untouched and unposed but still proud and confident, are offensive.
Gagnon told indy100 that was angry when she found out her photo was removed, but the level of support she received made her thankful, and she wanted to reassure people that the post had been about encouraging body positivity.
I hope that if you're standing in front of the mirror feeling like you too have to dig deep for confidence you know that we're all there in the trenches with you. Every one of us. And we love you.

It was important to me that my purpose for sharing the photo didn't get lost. 
She is also a part of a body positivity project, developed by writer Olivia White, which videos and photographs eight women based on experiences with their bodies.
I can't help but notice that just about every woman I know feels like there is something wrong with their bodies. Fat, slim, dark, pale, disabled, gay, straight, most of us feel shame about our bodies at some point in our lives. People think skinny women must be super happy, but they aren't always, and people think that fat women must miserable.
Gagnon insists that there are no "conventional" bodies, and she hopes that through her writing, she can encourage women to value their shape, and themselves.
My daughter is two years old now, and I feel a great responsibility to try and make life a bit easier for her and I guess striving to be as confident about my own body as I can be is part of that.
Instagram did not immediately return a request for comment.