When a spokesperson for New York's Parks Department commented on the news that they had toppled a naked Donald Trump statue, he seemingly inadvertently made a joke about the size of the presidential candidate's penis.
The statue - dubbed The Emperor Has No Balls and allegedly large, veiny and pale - was placed in Union Square by artist group INDECLINE.
It stayed in the park for two hours before it was removed by the Parks Department. Spokesperson Sam Biederman said the following...
NYC Parks stands firmly against any unpermitted erection in city parks, no matter how small.
The Washington Post reports that INDECLINE has erected a number of the naked models around the US - in LA, San Francisco, Cleveland and Seattle.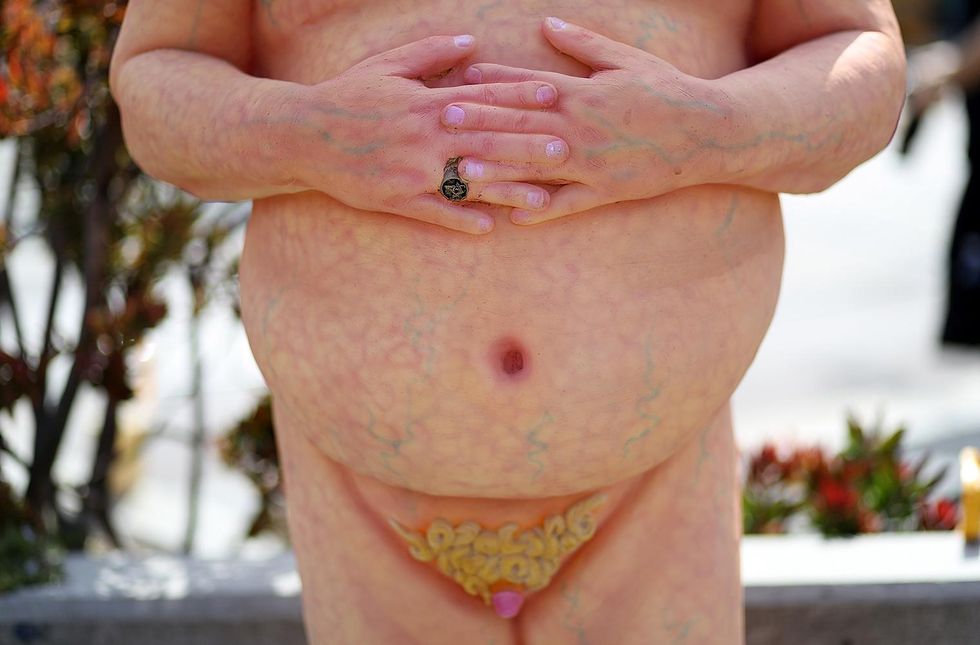 The sculptor, who usually makes monsters for haunted houses, said that the statues are as anatomically correct as possible and that he "would love to watch some irate 65-year-old Trump supporter take the thing down with his bare hands."