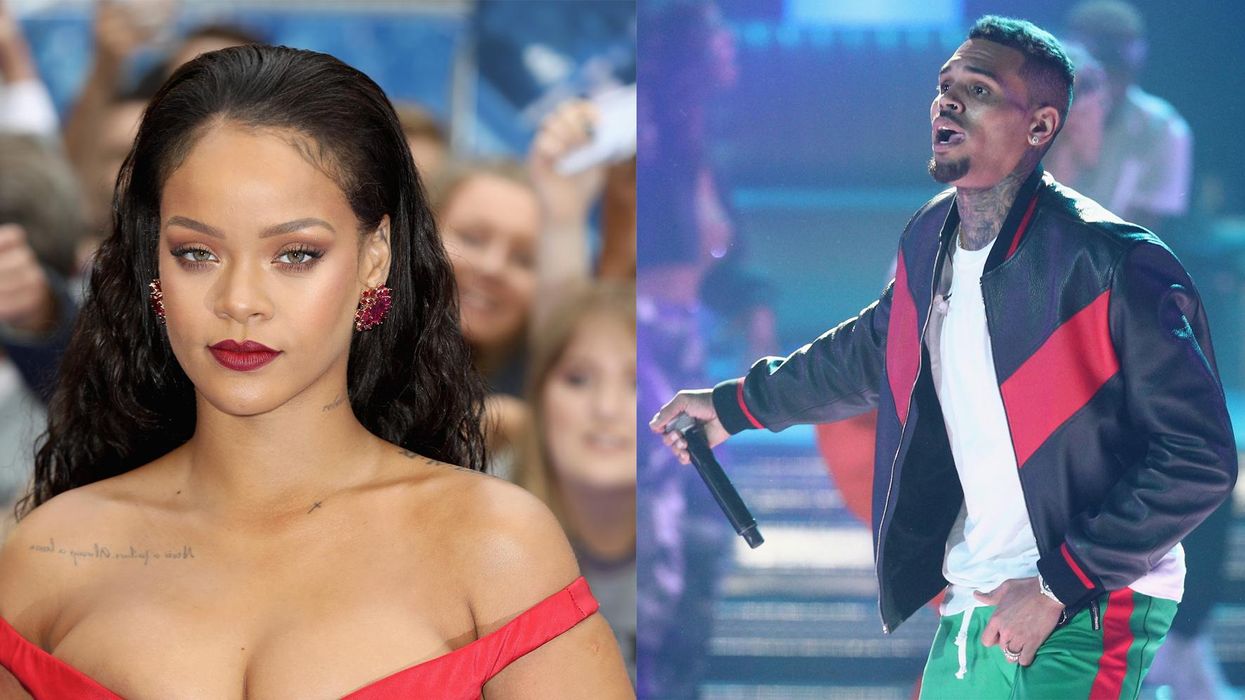 Tim P. Whitby/ Frederick M. Brown / Getty Images
Your ex appearing in the comments section of a selfie or social media post can often be a red rag to your friends. But in the case of Rihanna and her many thousands of fans, it can lead to an apocalyptic Instagram backlash.
On Tuesday Rihanna posted a photo of herself attending Crop Over festival in Barbados.
Her former partner Chris Brown decided to leave a comment on that very picture.
It was the side-eye emoji.
Brown, after an altercation with Rihanna which left her visibly bruised in 2009, plead guilty to one count of assault with the intent of doing great bodily injury. He was sentenced to enrol in anger management classes and to complete community service hours, but was later jailed from March 2014 to June of the same year. Brown's probation ended in March 2015.
Naturally, things became heated after he posted his comment.
A typical comment from her fans read:
@chrisbrownofficial is now even MORE disgusting.
And the much more succinct
@chrisbrownofficial F*** OFF
It also transferred to Twitter.
Rihanna has yet to respond to the comment publicly, if it merits a response.
HT Rolling Stone, Her
More: Justin Trudeau congratulates newlyweds, from a kayak. Because, Canada