Richard Pohle/The Times/PA Wire/PA Images
Your first day at school is always difficult, but especially so when you have an unusual name.
British Royal names are a bit of a mouthful, and that's despite them dropping Saxe-Coburg and Gotha during the First World War.
On Thursday, Prince George attended his first day of school at Thomas's Battersea in South London.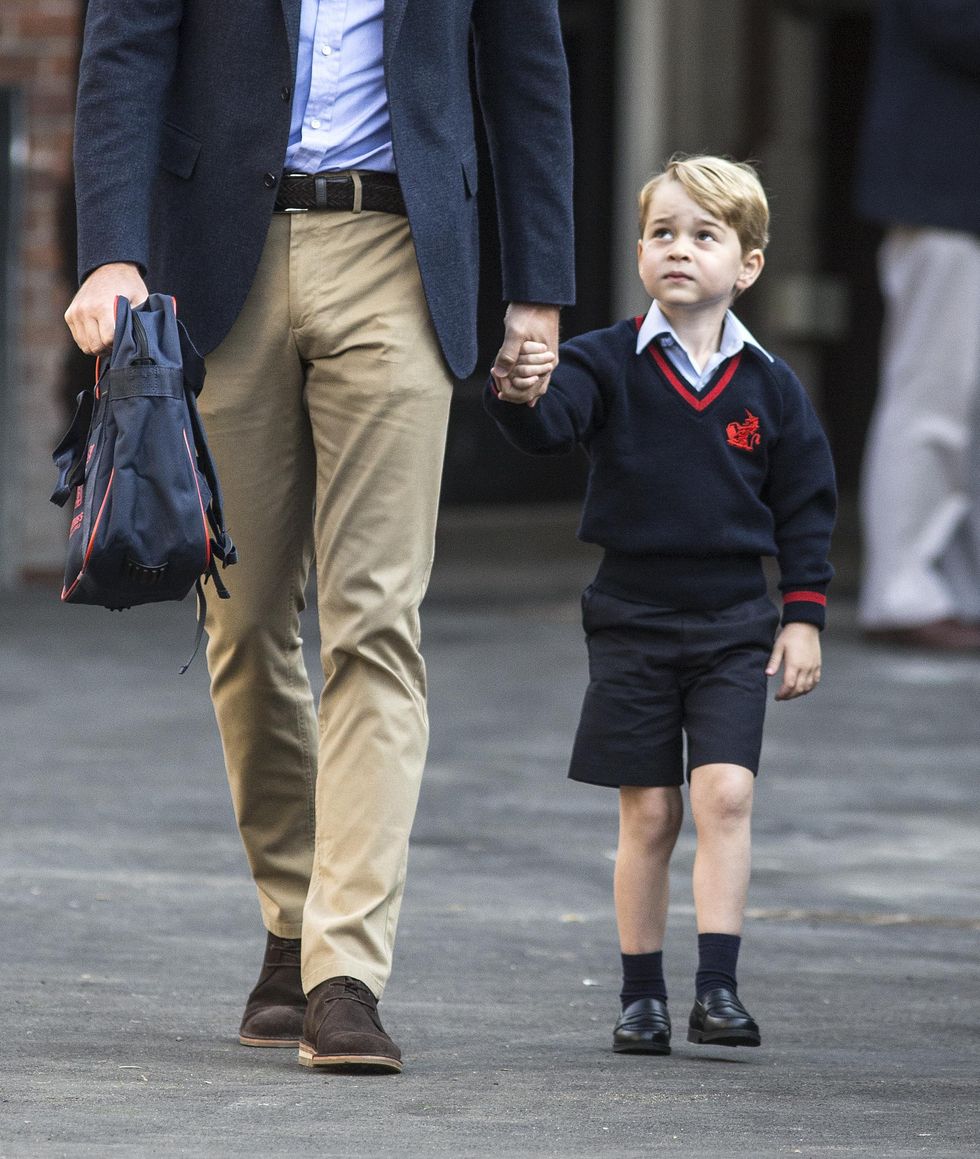 Picture: Richard Pohle/The Times/PA Wire/PA Images
His official title is HRH Prince George of Cambridge, and his full name is George Alexander Louis.
Presumably wanting to fit in as much as one can while also being an heir to the throne, he will be henceforth known at school as 'George Cambridge'.
The clue was written on his school bag.
It follows a form set by his predecessors.
As young men Prince William and Prince Harry were known by the surname 'Wales'.
HT Mirror