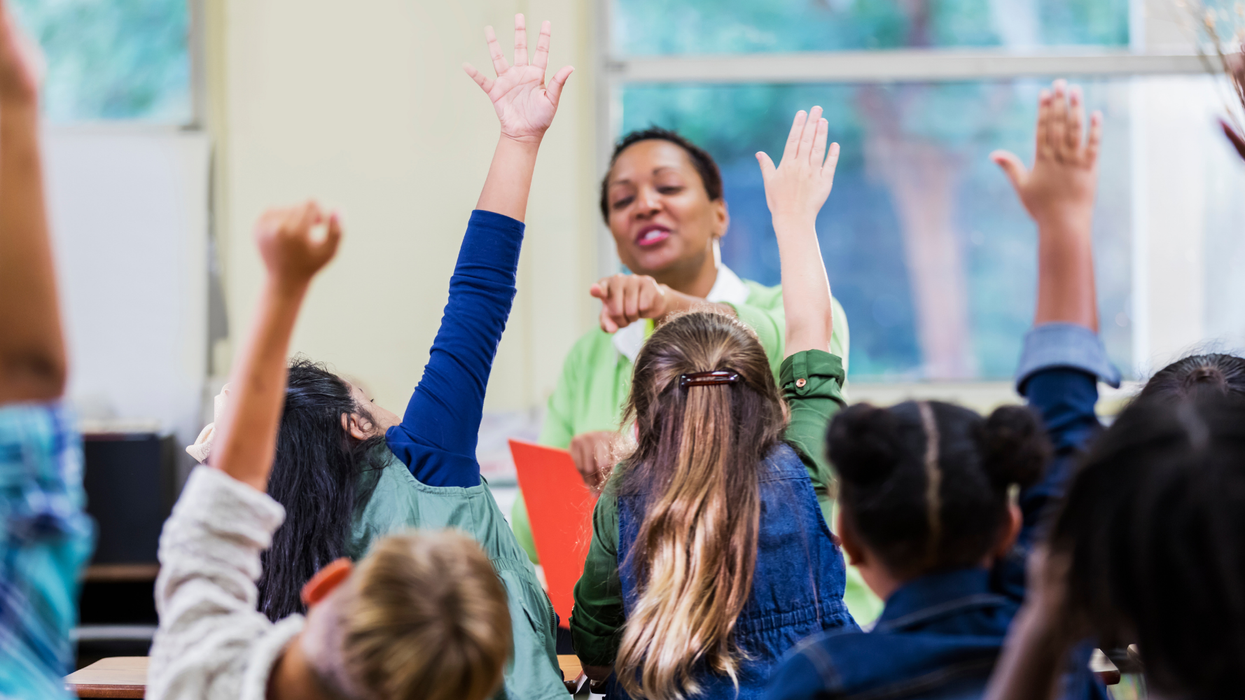 kali9 via iStock
Often times when teachers are referring parents, they're say something like: "have your mom and dad check your homework."
A mother, who identifies as gay, shared on Twitter how this can be harmful and heteronormative, and explained why teachers should be generally wary when they refer to caregivers.
In a viral Twitter thread from earlier this month, Sirry Alang wrote that the number of times her child's educator has said "your mom and dad" in the classroom is "infuriating".
Teachers, ur class convos are broadcasted in everyone's homes. The # of times the teacher has said "your mom and… https://t.co/imlIR5tRNg

— Sirry Vaccine Equity Alang, PhD (she/her) (@Sirry Vaccine Equity Alang, PhD (she/her)) 1599587630
Many kids may live with one just parent, grandparents, gay parents, or have any other family structures and might feel excluded if this language is constantly repeated.
"But a BRAVE kid just said…'But I only told my grandma at lunch time because my sister and I live with our grandma.,'" she tweeted, also mentioning that her own child said that they "don't have a dad & it's ok because my mom said there are different kinds of families."
Many people agreed with Alang, a professor at Lehigh University, who said the term "grown-ups" or something similar would be better, all-encompassing term.
@ProfAlang I intentionally spent today going way out of my way to say "parent or relative who is in charge of you,"… https://t.co/sdBWhV2zbv

— Will Wants YOU to Build the Ike Dike (@Will Wants YOU to Build the Ike Dike) 1599607858
A prominent author Glennon Doyle shared Alang's Twitter thread on both Instagram and Twitter:
Please consider saying "your grown ups." I used that when I was teaching and it helped. Adults' language can determ… https://t.co/5toYuhyxTZ

— Glennon Doyle (@Glennon Doyle) 1599668149
"That little language difference signals to little ones that all families are real and important and should be honored," Doyle wrote in her Instagram post caption. "That little difference can make a child feel celebrated instead of othered."
For example, in the US, 35 per cent of children don't live with two married parents, according to a study by the Institute for Family Studies.
Alang, however, seemed to think there was a light at the end of the tunnel: "[the] teacher apologized and said she'll start saying 'parent or the adult helping you at home'," she wrote.
"I have faith in this generation."