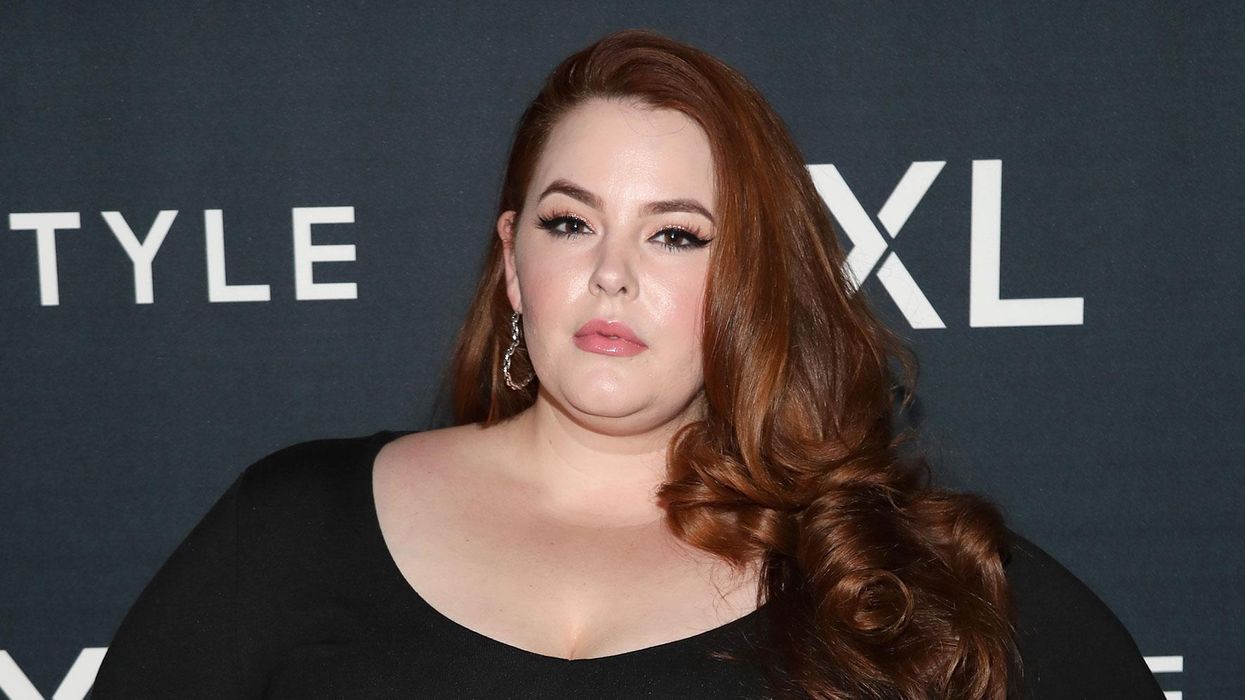 by Jerritt Clark/Getty Images
Model Tess Holliday is known for her body positive social media posts.
The 32-year-old took to Instagram recently to share a picture of herself naked.
The caption reads:
Women deserve respect, whether they are completely naked or covered head to toe.

I'm too sick to march, so I worked on this photo we shot a few weeks ago to post today. No alterations to her body or bare face have been made.
Her message comes in the wake of the second annual Women's March, which brought hundreds of thousands of women into the streets to protest sexual harassment.
Holliday has been making waves in the modelling industry thanks to her campaign to expand the meaning of 'beauty' and introduce more plus-size models to the screens.
She told Vogue:
For so long advertising hasn't been inclusive when it comes to plus sizes which is crazy to me. Hair and makeup are things used by everyone—it doesn't make any sense.

It's great to see size 14's on the runway and it's a big change, but the majority of women in the U.S. are a 16—where is the representation for them?

For a long time I kind of said that it was not something I wanted to do. I understand that I'm short, big, and tattooed, but after doing a couple of runway shows [last] year, my outlook changed—it was exhilarating.