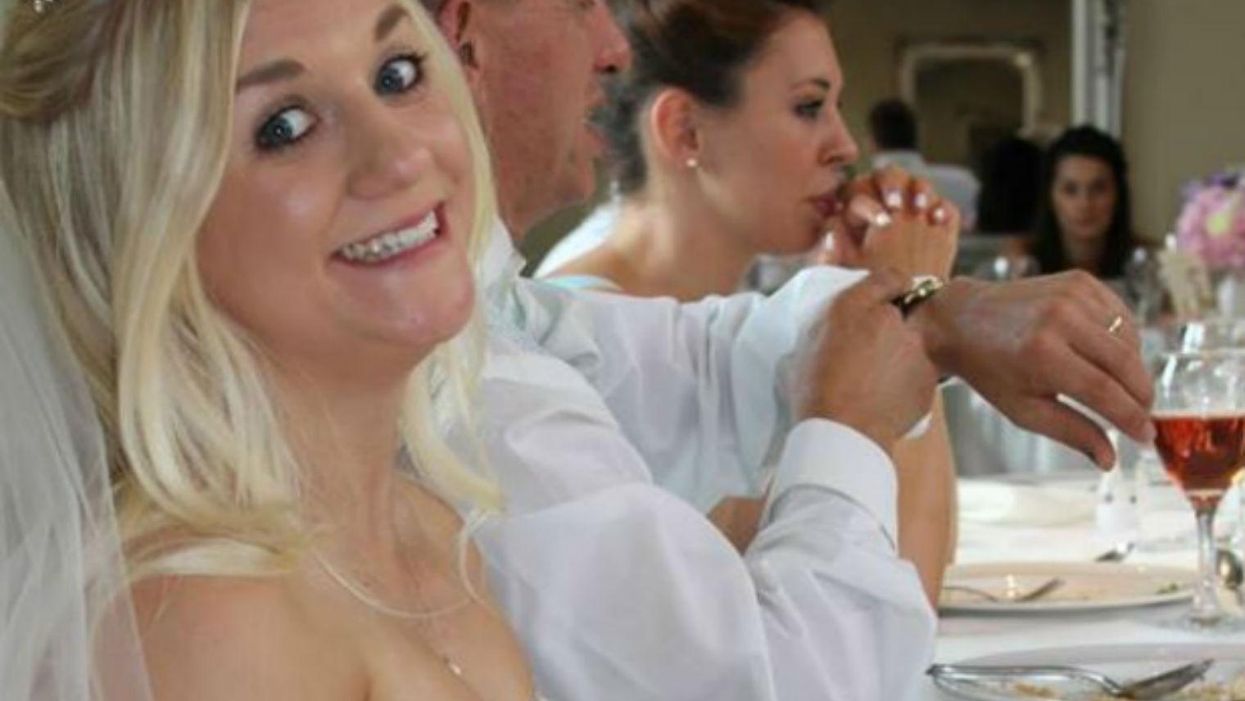 There are few things more heart-wrenching than finding out that the person you thought you'd spend the rest of your life with leaves you for someone else.
Not to mention the exorbitant cost of divorce.
Well, Samantha Wragg from Chesterfield made light of an otherwise grim situation and got economical by putting her wedding dress up for sale on eBay.
Picture: Samantha Wragg/ebay
Because why not?
The dress comes with a great description, too:
Great condition but needs dry cleaning before wearing to get rid of the stench of betrayal.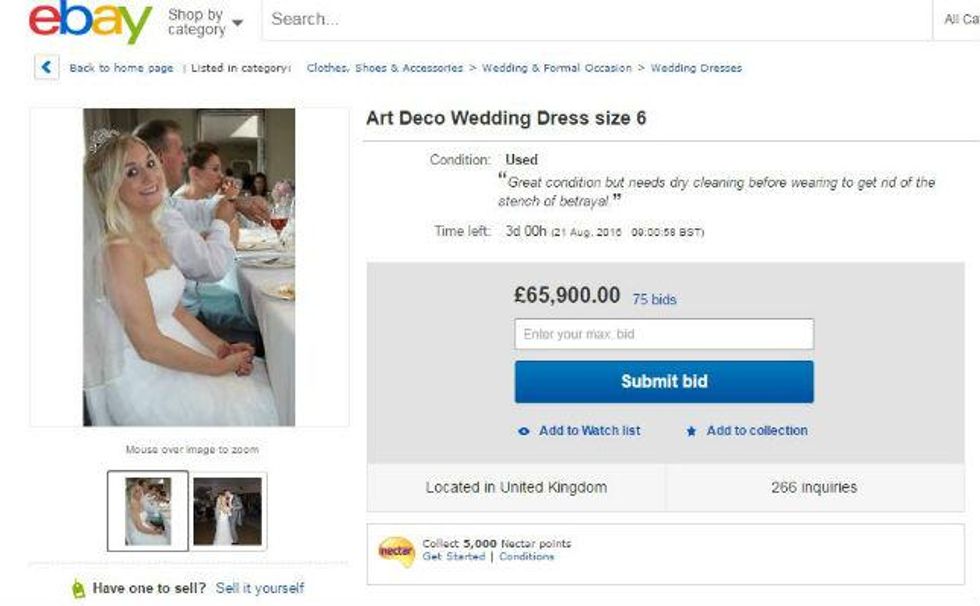 Picture: Samantha Wragg/ebay
I didn't have time to get it dry-cleaned myself before my cheating scumbag of a husband decided to call an end to our marriage.

I'll also throw in my veil (yes, that's right - I went all out princess on the day!). Sorry that there are only two pictures but when I found out my husband was living with another woman, I pretty much burned/permanently deleted everything with his disgusting face on it!
It was rather a strong-worded note…
If you want a dress that is full of bad memories and shattered hopes and dreams then this is the one for you! Hope this dress brings you a lot more happiness than it brought me in the end and if not... well you can always sell it on here!
The size six "ivory" dress had been bought by Wragg's parents for £2,000 and she put it up for auction for £500.
Since the story blew up on social media, the latest bid appears to be just under £66,000.
Well.
Wragg took to her blog to clarify:
My husband cheated on me and left me. This was way back in January but I'm only just getting round to selling my wedding dress.

I wish my ex-husband all the best with everything. Yes, he made a terrible and really hurtful mistake but he's got to live with that (and without me!) for the rest of his life. I forgive him and I'm very happy now so I hope he is too.
People on the internet are supportive too...
I literally can't count the amount of messages I've had on eBay from both men and women wishing me all the best with everything.
indy100 has reached out to Samantha Wragg for comment