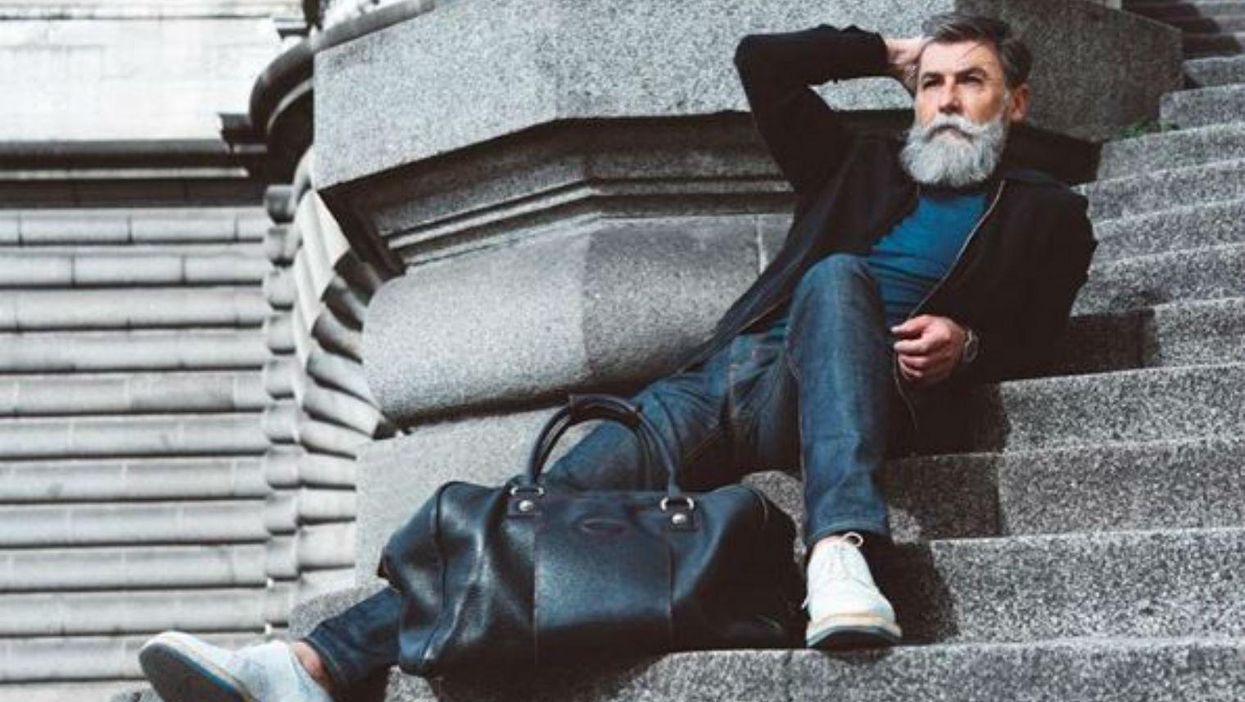 Sixty-year-old Philippe Dumas thought he was in for a struggle when the company he worked for went bankrupt last year. Instead, it turned out to be the push he needed to launch his belated modelling career.
The Frenchman uploaded some amateur shots to Imgur in November last year to ask the image sharing site's community whether they thought he had what it takes to fulfil his dream of making it as a model.
They overwhelmingly said yes - and half a year later, he's signed to six different agencies and has started to get his hirsute face out there in several photoshoots and ad campaigns.
He told Style Aria:
My career as a senior model is young but it starts well. I have great expectations.
The beard is a key part of his success, Dumas notes.
Fortunately new faces on the modelling market are very welcome and my beard was a plus since it is very trendy in Europe at the moment.

Thanks to my beard and thanks to God it grows very well despite the fact I have no hair on the rest of my body. My beard makes me noticed and people recognize me because of it.