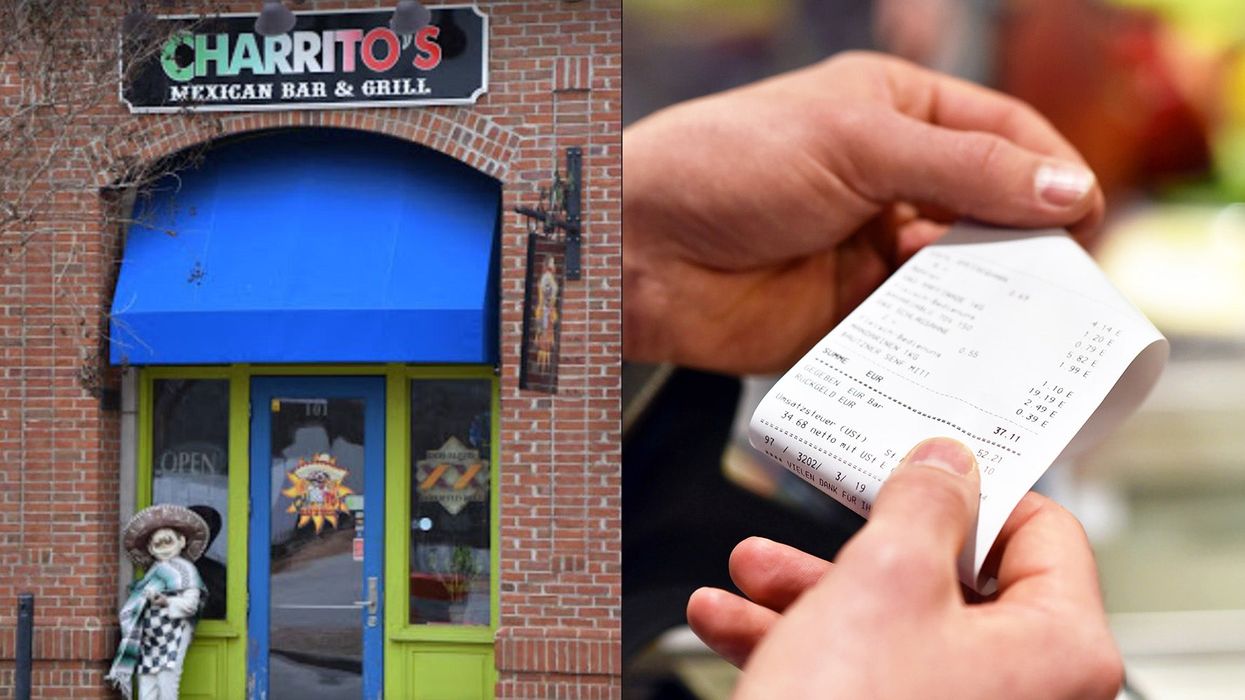 Google/ Getty iStock
The owner of a Mexican restaurant in Alabama has publically shamed a customer who left a racist message on their receipt.
Instead of leaving a tip, the diner at Charrito's Bar & Grill in Huntsville scrawled an offensive note to the staff who had served them.
The message read:
Brown c**ts, Trump will f**k you all
The restaurant posted an image of the receipt on its Facebook page.
A waiter at the restaurant said that the customer's visit on Saturday seemed perfectly normal at first, according to news station WHNT-TV.
But when he was asked by the waitress if he was going to pay with cash or a credit card, the customer replied:
Do white people ever use cash?
The restaurant owner, Vanessa Martinez, took the chance to fire back at the customer in the Facebook post.
She wrote:
We are a local family owned and operated business, our employees and most of our customers are like family.

They have been with us in the good and in the bad times. We don't care about your political background, your race or what gender you prefer, ALL ARE WELCOME!!!

We treat each customer with respect and we welcome everyone with open arms and a smile.

Last night it was brought to our attention, from another customer, that a customer out of nowhere left this rude and awful message to staff and customers that were sitting in the bar area.

We would like to let everyone know that this behavior is not tolerated in our restaurant. Our staff and any customers in our facility require respect.
H/T New York Post