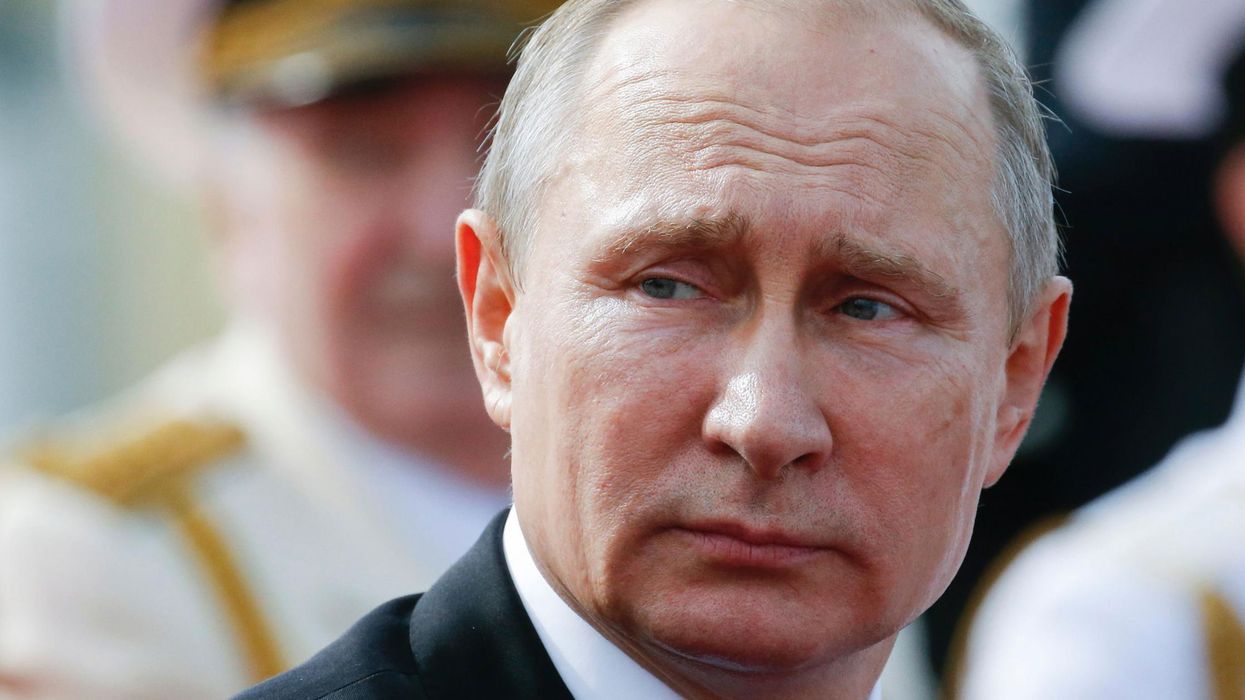 ALEXANDER ZEMLIANICHENKO / Contributor
Who wouldn't want to hang this on their bedroom wall?
Russia is a weird and wonderful country - there's a 'patriotic theme park', Zack Braff's face is used to advertise erection pills and this man takes his leopard for walks in his local neighbourhood.
If you're unable to experience this unique country first hand we might have a solution for you.
The Vladimir Putin calendar - available just in time for Christmas.
A Vladimir Putin 2018 calender is now for sale on eBay - and the cover screams 'manly' just as brazenly as you'd expect.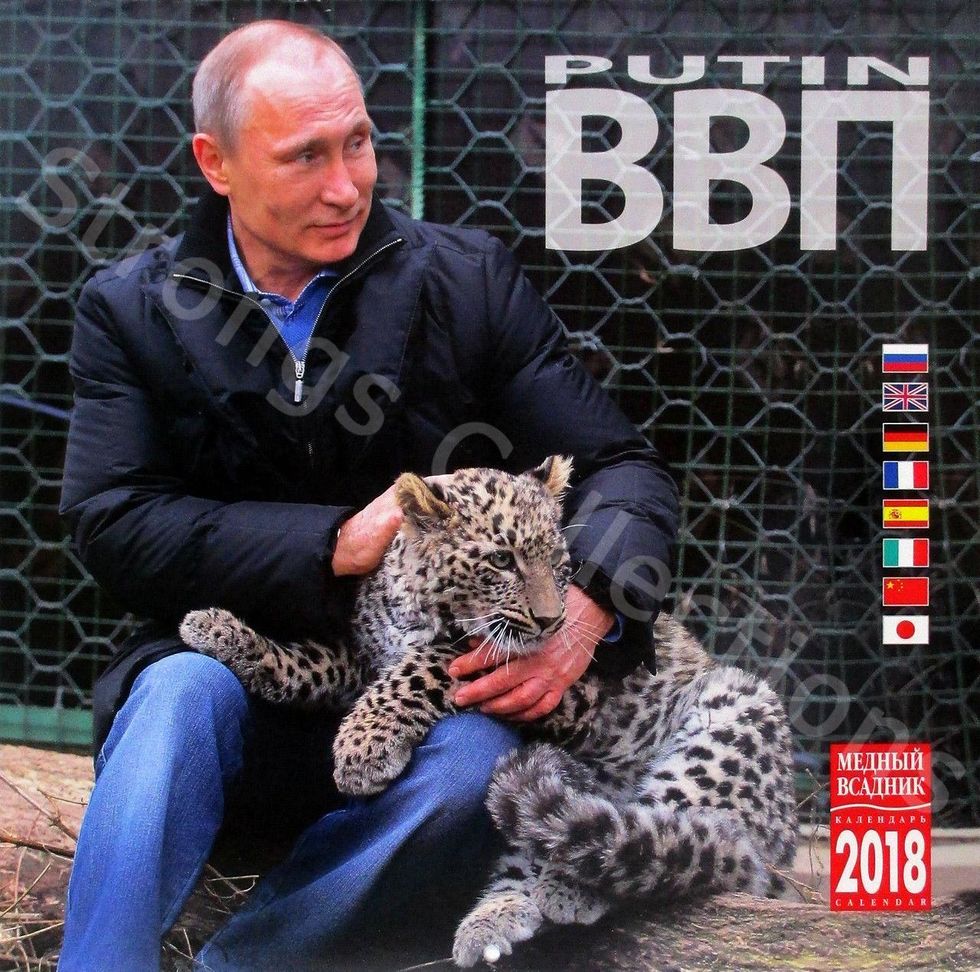 Picture: eBay / strongs
Who needs dull old house cats when you can have an adrenaline-fuelled cuddle with a baby leopard?
Whether you want him to fight or glare straight at the sun (with sunglasses), Putin can do it.
Picture: eBay / strongs
Every month of the year, buyers can greet a different Putin.
Is it going to be motorbike Putin or 'trekking through the jungle with a rifle' Putin this month?
Picture: eBay / strongs
To be fair, Putin does get up to some average stuff too.
The calender is available for Putin's international fans, coming in 8 languages including English, Italian and Chinese.
It is billed as "highly collectable" and a "great gift".