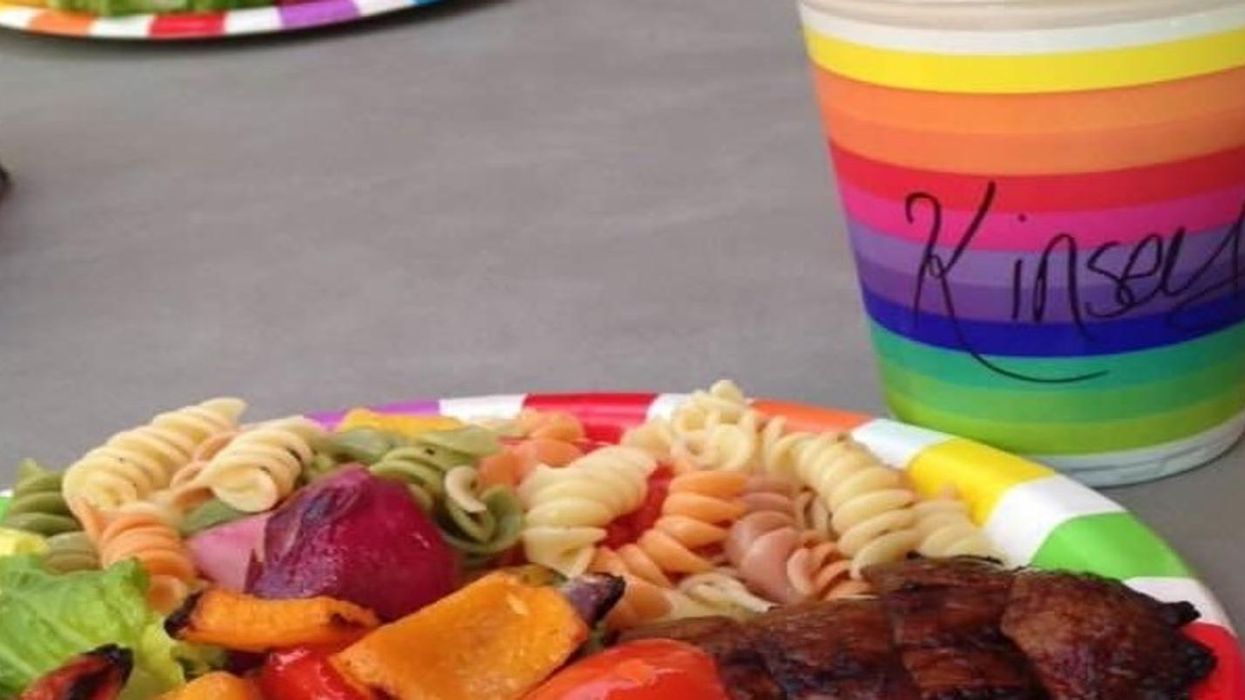 Sometimes, families are the best things in the world, and when a young girl came out to hers, they threw her a surprise rainbow Pride party.
Seventeeen-year-old Kinsey had been grappling with the decision to come out as gay to her family and friends.
When she eventually, did, they were incredibly supportive, which led her to tell her Twitter and Instagram followers too:
Kinsey's family had told her they were throwing a 4th of July party, and got her friend to take her out shopping.
Upon her return, everything was covered in rainbows - rainbow food, rainbow - coloured utensils...
Kinsey told BuzzFeed:
I love being a part of such a caring and awesome community…the best part is seeing how happy the party has made everyone.
More: This year's ESPN portraits of naked athletes show the majesty of the human body
More: When this woman came out as trans at her workplace, her co-workers had a truly wonderful response