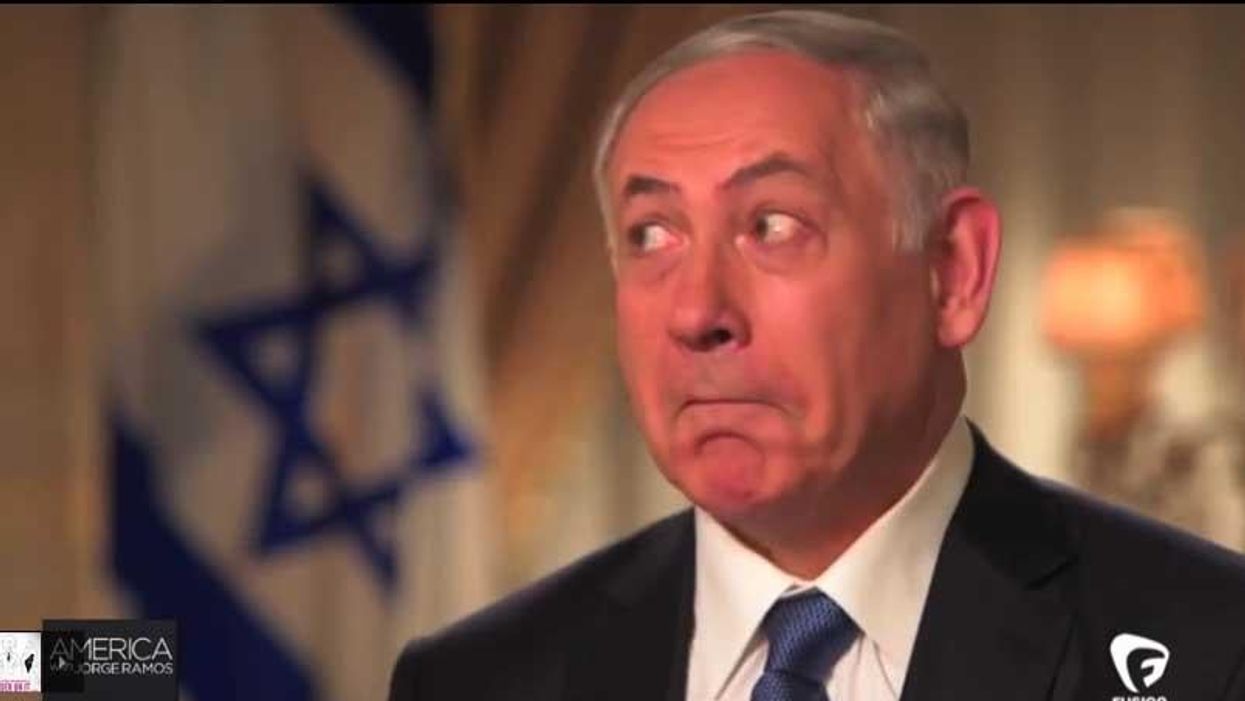 An American NGO has been encouraging activists to troll Benjamin Netanyahu on Twitter, using Beyoncé lyrics as part of a campaign for a two-state solution. And now, a reporter from Fusion.net has actually asked him about it.
J-Street launched its "if you like it then you should put a border on it" campaign earlier this week to coincide with the Israeli prime minister's visit to the UN General Assembly in New York.
The group has been telling activists to tweet Netanyahu its poster featuring him flanked by two women in leotards, a la Beyoncé's Single Ladies video.
Asked about the Beyoncé comparisons, Netanyahu said "well, there are a few differences."
He then reiterated his resistance to creating a Palestinian state at this point, saying: "No Israeli government would offer a border if there is a state there, a Palestinian state that is like Syria, that is like Gaza, that seeks to have our destruction and uses the area that we vacate... to attack us."