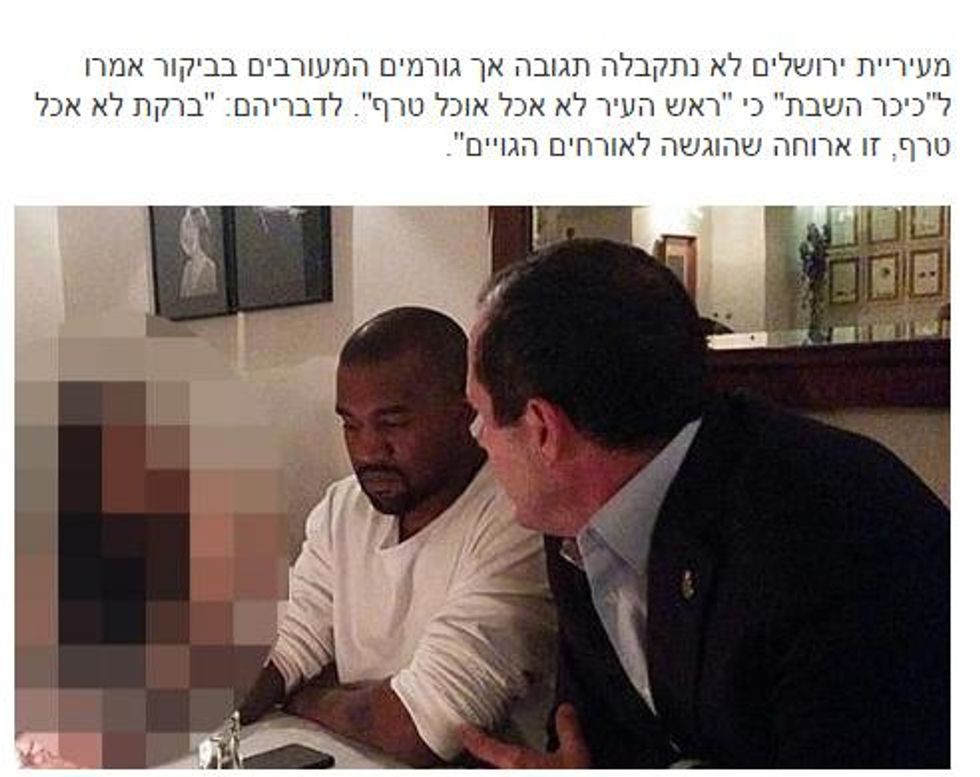 An ultra-Orthodox Israeli publication photoshopped Kim Kardashian out of the picture when reporting on the reality star's visit to Jerusalem with husband Kanye West.
The site, Kikar HaShabbat, didn't even publish Kardashian's name, instead calling her "Kanye West's wife".
The story was focused on lambasting Karashian and West's dining companion, Jerusalem mayor Nir Barkat, for publicly eating at a non-Kosher restaurant and his Twitter picture was the source of the doctored image.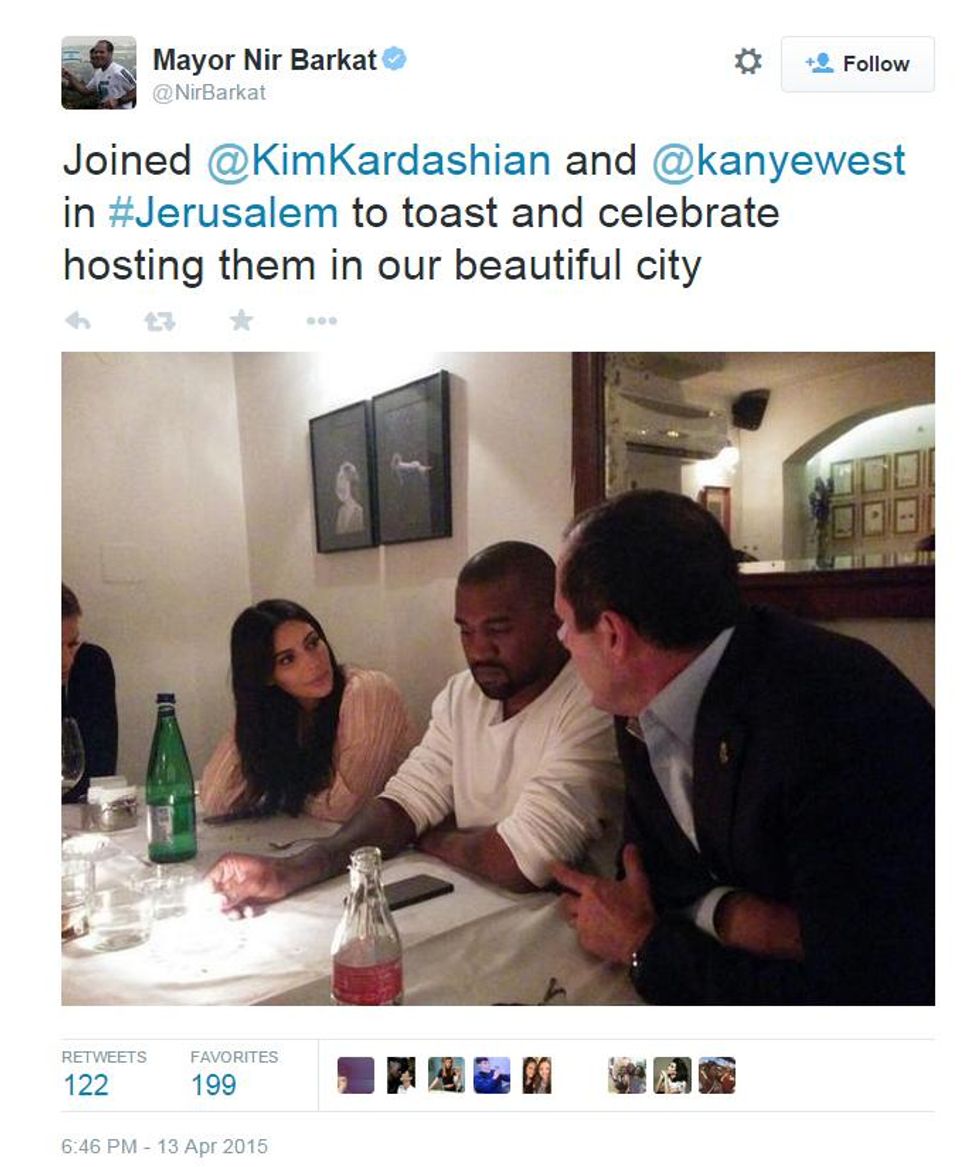 In one picture they covered Kim up by superimposing a receipt over her body. In a second image (at the top of this story) they just pixellated her.
This has happened many times before and is all in the name of "modesty". Notably Ultra-Orthodox Jewish newspaper The Announcer photoshopped all the women out of the crowd at a March in Paris to commemorate the victims of the Charlie Hebdo terror attacks in January.
HT Haaretz