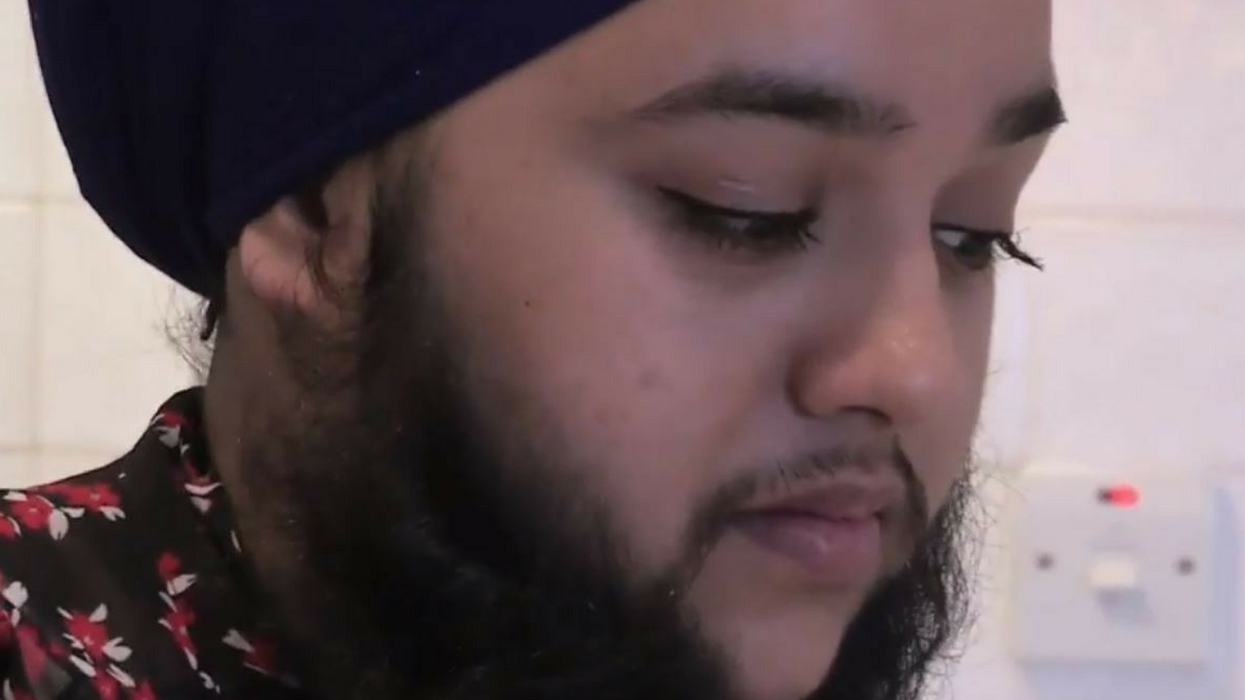 Barcroft TV Screengrab
Unwanted facial hair (UFH) can cause psychological misery for some women but it's more common than you might think.
Around 40 per cent of women have some degree of UFH, according to We Can Face It - a campaign trying to break the stigma around the topic.
More women than ever are embracing their beards, which can be caused by a variety of health and hormonal conditions.
The response has been amazing for these two activists who have been confident enough to share their stories.
Harnaam Kaur
The end of 2017 for Harnaam Kaur was very dark.
Memories of abuse and discrimination she endured throughout her life triggered at various points during the year, and it all ended with 'extreme' suicidal thoughts. On her Instagram, she says:
The last months of 2017 I was extremely suicidal.
The body confidence activist writes of a time she was on a train from London in rush hour and felt she was going to have a panic attack. She said she fought hard to hold back tears and just sat in the carriage shaking:
I was so close to ending it all. 

As I battled with the voice in my head telling me to 'do it' I fought with all my soul and said 'no I f***ing won't.
But for Kaur, waking up in 2018 was a pivotal moment. She said:
I woke up to say 'hello' to 2018...

Being called a Bearded Lady isn't an insult at all.
Born and raised in Slough, Kaur says she noticed her facial hair growth aged 11 and later found it was due to a condition called polycystic ovary syndrome. Her condition led to bullying in school and the abuse continued into her working life.
But now, the activist says she's realised how powerful she is as a woman:
Bearded Ladies are brave, strong, passionate, resilient, forgiving, compassionate, powerful, beautiful, empowered, courageous, kind, gregarious, sincere, sexy… Why wouldn't I want to be one?
Kaur has become an Instagram sensation, regularly posting messages of empowerment to her followers. She says strong woman are a "force of nature."