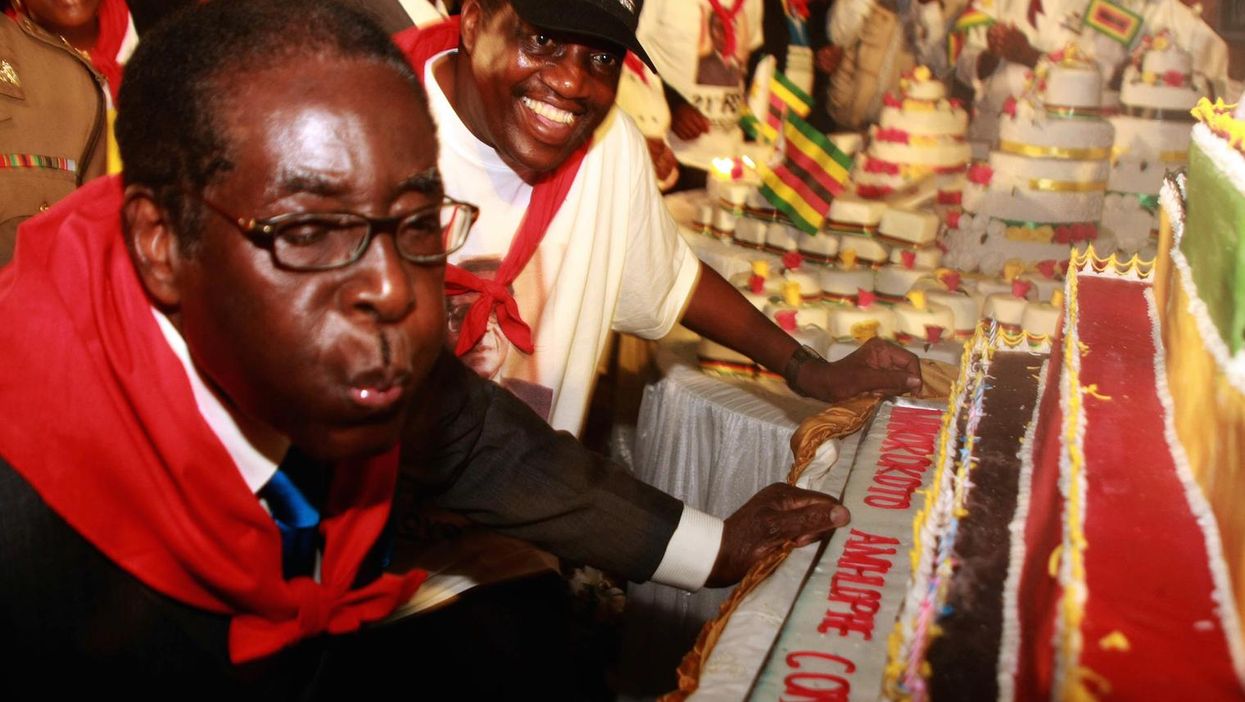 The Zimbabwe President Robert Mugabe marked his 92nd birthday yesterday with private celebrations but a major event is planned for next week to mark it amid the country's widespread drought.
The state broadcaster led bulletins with birthday messages for Mr Mugabe, who is the world's oldest head of state and has been in power for 36 years, while the state-run Sunday Mail newspaper published a 16-page supplement.
"Mugabe's birthday is like that of Jesus Christ..."
proclaimed posters promoting the newspaper's special edition. Mr Mugabe's birthday has been publicly celebrated since 1986 and in the past the event has cost up to £700,000.
(Picture: DESMOND KWANDE/AFP/Getty Images)
This year's party will be held as Zimbabwe is choked by a drought that has left over 3 million people reliant on food aid, mainly supplied by the US and the EU, according to the World Food Programme and the UN.
The lavish birthday celebrations have been criticised by Mr Mugabe's opponents, but the President's supporters insist the party will go ahead.
Outside a banquet to raise funds for the celebrations on Friday, some Zimbabweans were bitterly critical.
"Maybe they have no shame, openly feasting amid such hunger," said Denias Munongoza, 27, a college graduate who sells cigarettes and condoms.