It's been a truly bizarre couple of years, but we're not convinced that 2022 is going to be any less weird.
We've been daydreaming about all of the potential oddball occurrences that could happen, that'd make the last two years look comparatively normal.
But after mulling over the possibility of an alien invasion, or the US breaking apart, we felt our hearts pound a little faster and the fear rippling through our brains.
So we turned to the Vegas oddsmakers for a steer on just how likely some of our predictions - both positive and negative - really are.
From alien invasions to a Kanye-Kim rekindling, here are the definitive odds from DraftKings' director Johnny Avello
Johnny Avello, DraftKings' race and sports operations director Photo courtesy of Johnny Avello/DraftKings
Sign up to our new free Indy100 weekly newsletter
1. Aliens landing on Earth
Odds: 100,000-1
NASA rovers are exploring Mars for signs of past or current life, but humanity's insatiable curiosity about extraterrestrial life forms has so far not been the most fruitful.
According to CNN, a former Pentagon official helped to lead a  secret government program to research potential UFOs, revealed in 2017, revealed that "there is very compelling evidence that we may not be alone."
Thankfully, the chances of this disruption are pegged at a longshot 100,00-1.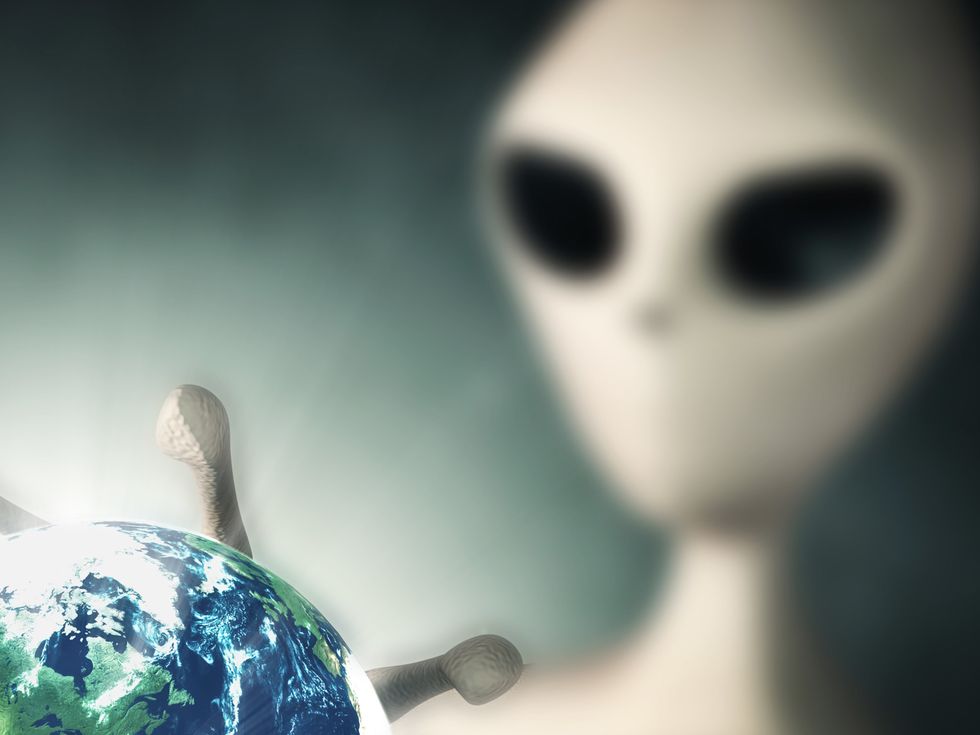 An alien looking at Earth. Shutterstock / Rashevskyi Viacheslav
2. Biden stepping down from the presidency
Odds : 8-1
Despite some calls from disgruntled people to step down, and his disapproval rating as commander-in-chief falling, Biden recently signed a  $1.2 trillion infrastructure bill into law in November as an integral part of his economic agenda.
But with  Senator Joe Manchin (D-WV) saying that he vote in opposition to his "Build Back Better" plan, Biden is still keeping the faith, and remains hopeful that he can secure Senate passage of the extensive social spending bill.
The bill is supposed to help reform health care, immigration, climate and education.
Regardless, Biden is most likely going to finish off his four-year term to presumably ensure that this takes off.
3.Daniel Craig getting knighthood
Odds: 500-1
The English actor, who was James Bond in six films, became Honorary Royal Navy Commander in September, so oddsmakers don't see an elevation to Sir anytime soon.
The Royal Navy noted that his appointment as an honorary officer reflects his support for UK Armed Forces. It also coincides and links it with the legacy created through the persona of the fictional British secret agent.
4. Former President Donald Trump getting arrested
Odds : 75-1
As federal prosecutors increasingly utilize an obscure criminal charge to imprison January 6 insurrectionists, congressional investigators appear to be constructing a case against former President Donald Trump that may end in the same accusation.
As the Department of Justice is pursuing the rioters, the special House January 6 Committee is gathering evidence to piece together a picture of how it all came together.
Experts say that a strategy is taking form—one that develops a case to prosecute the former president criminally.
5. Adam Sandler winning his first Oscar
Odds : 25,000-1
Sandler produced the upcoming Netflix film HomeTeam with Happy Madison Productions.
It's a family comedy about NFL coach  Se an Payton and the New Orleans Saints Bountygate scandal.
The Saints were reportedly paying bonuses for injuring other football teams' players. Payton received a suspension for the entire 2012 season.
Still, Sandler won't be nominated for anything according to Avello. One day, Adam.
6. Texas deciding to secede from the US
Odds: 1,000,000-1
There is a long running myth that Texas can easily secede from the US, due, in part, to the state's history of independence.
In 1836, Texas declared independence from Mexico and spent the next nine years as a sovereign state. The Republic of Texas did not join the United States until 1845, when Congress adopted the Joint Resolution for Annexing Texas to the United States , despite officials indicated interest in becoming a state in 1836.
This resolution, which stated that Texas may separate itself into "New States of convenient size not exceeding four in number, in addition to said State of Texas" in the future, is frequently cited as a source of confusion concerning the state's potential to secede.
So with that, it appears Texas could only be divided into five new states. It makes no mention of breaking away from the United States.
7. The coronavirus pandemic declared over
Odds : 50-1
With 32 mutations in the part of the virus that infects human cells, the Omicron variation has spread rapidly throughout the world, including the United States, South Africa, Denmark, and the United Kingdom.
Omicron jumped from 0.7 per cent to 73 per cent of Covid-19 cases in the United States in just two weeks.
It has already surpassed the Delta variant as the top source of new infections in the United States, according to the Centers for Disease Control and Prevention (CDC).
8. Kim Kardashian and Kanye West (Ye) reconciling
Odds: 6-1
Kim Kardashian is dating SNL comedian Pete Davidson. Although West has publicly said that he wants her back in his interview with the Revolt TV show "Drink Champs," Kardashian filed legal documents earlier this month to make her legally single .
She also asked that her maiden name return back to Kardashian, dropping the "West."
Who knows what the future may hold for the two!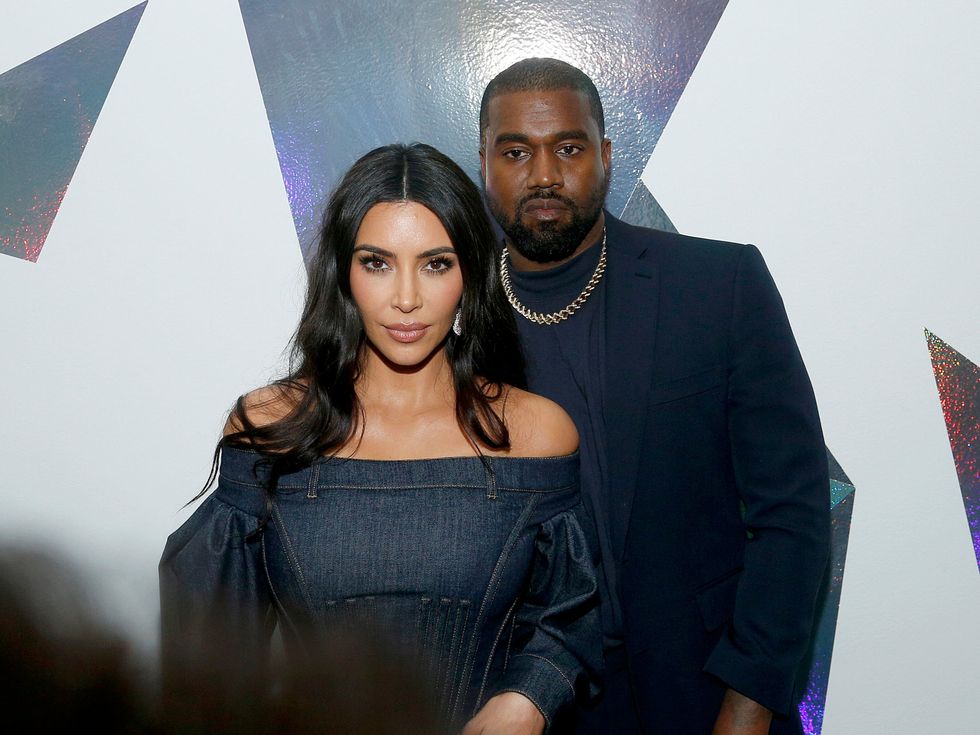 Kim Kardashian and Ye Getty Images for WSJ. Magazine I
9. Elon Musk sells Tesla
Odds : 40-1
In a recent interview with the satirical website Babylon Bee, the Tesla and SpaceX  CEO said he met his goal of selling 10 per cent of his stake in the electronic car company.
Musk also said that he will pay $11 billion in taxes this year and that he has been selling his Tesla stock for the past two months after running a Twitter poll.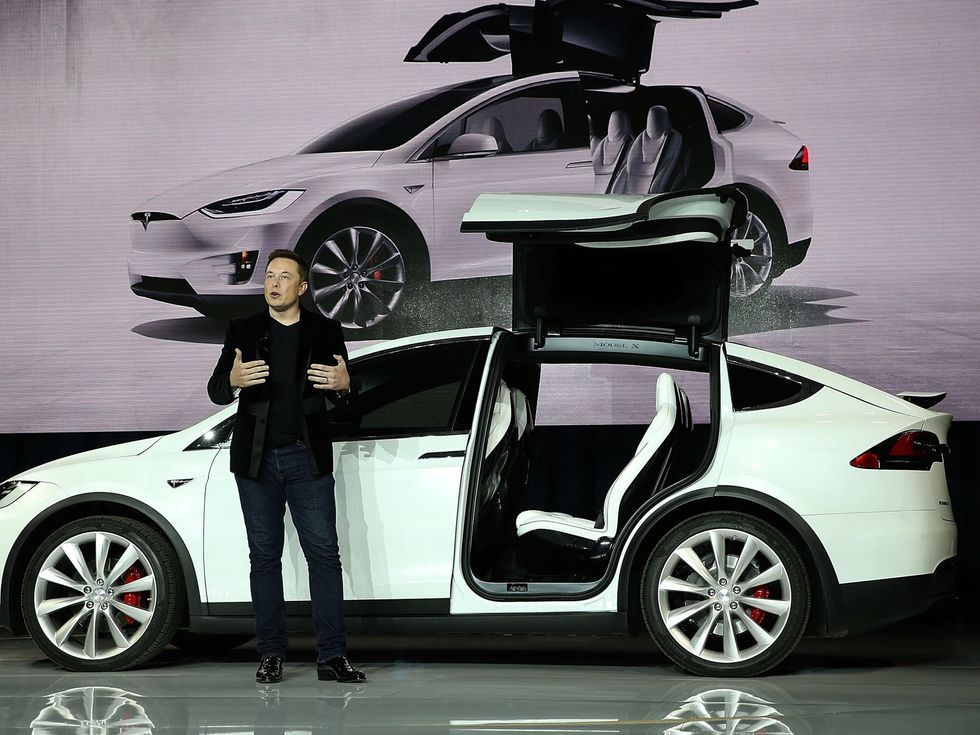 Elon Musk speaks during an event to launch the new Tesla Model X Crossover SUV on September 29, 2015 in Fremont, California Getty Images