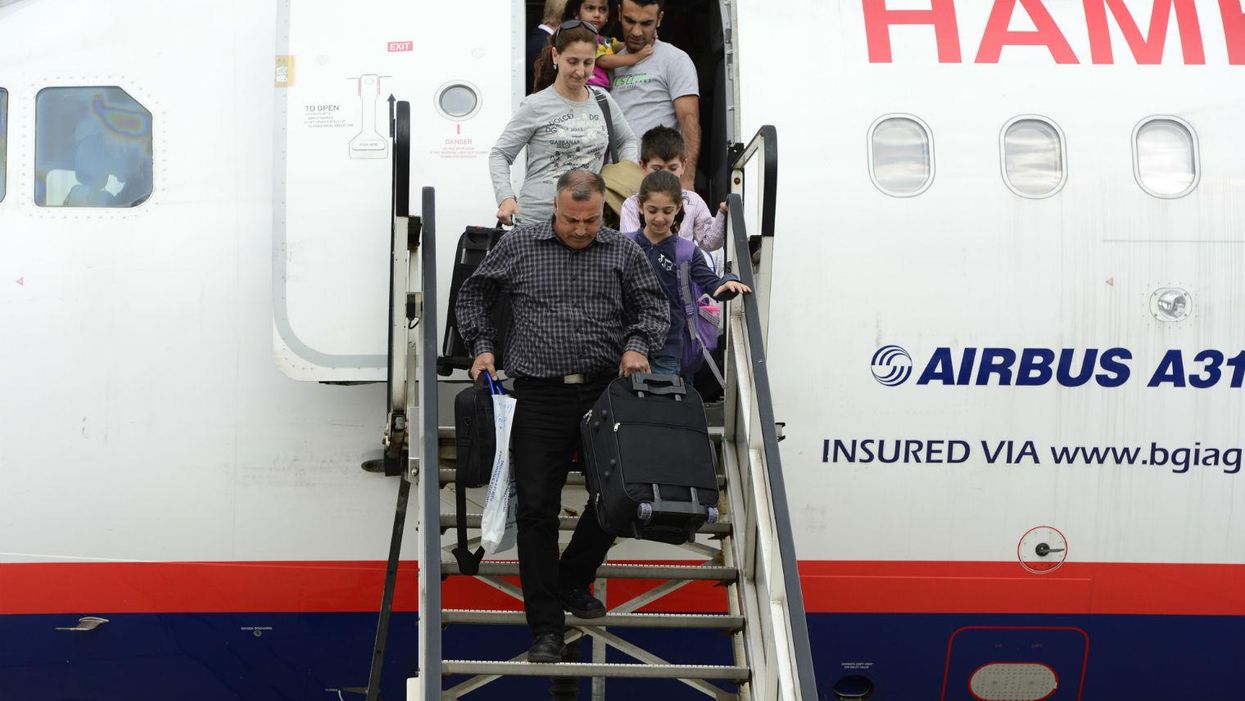 A charter flight carrying around 100 Syrian refugees is due to land at Glasgow airport.
The largest single group of Syrians to arrive on UK soil is expected to mainly consist of families who are being resettled from refugee camps in Lebanon and Turkey.
They will be welcomed and re-homed by local authorities across Scotland.
Under the EU-wide Vulnerable Persons Relocation Scheme (VPRS), all checks and paperwork for the five-year humanitarian visas have already been completed. The incoming refugees will have access to housing, medical care and the right to work from the moment they arrive.
Humza Yousaf, the Scottish government minister for international development, told The Independent last week:
When the first refugees do arrive here off that first charter flight it will be a moment of huge pride all across Scotland, pride that we are ready and pride in the generosity of the Scottish people is going to be realised.
Prime minister David Cameron bowed to international pressure to do more to alleviate the mounting European refugee crisis this summer. The UK is due to accept 20,000 Syrians into the country over the next five years under VPRS.
Cameron has promised the first 1,000 people will be resettled by Christmas. Another flight to Gatwick airport in early December will see Syrian refugees resettled in Barnet, north London.