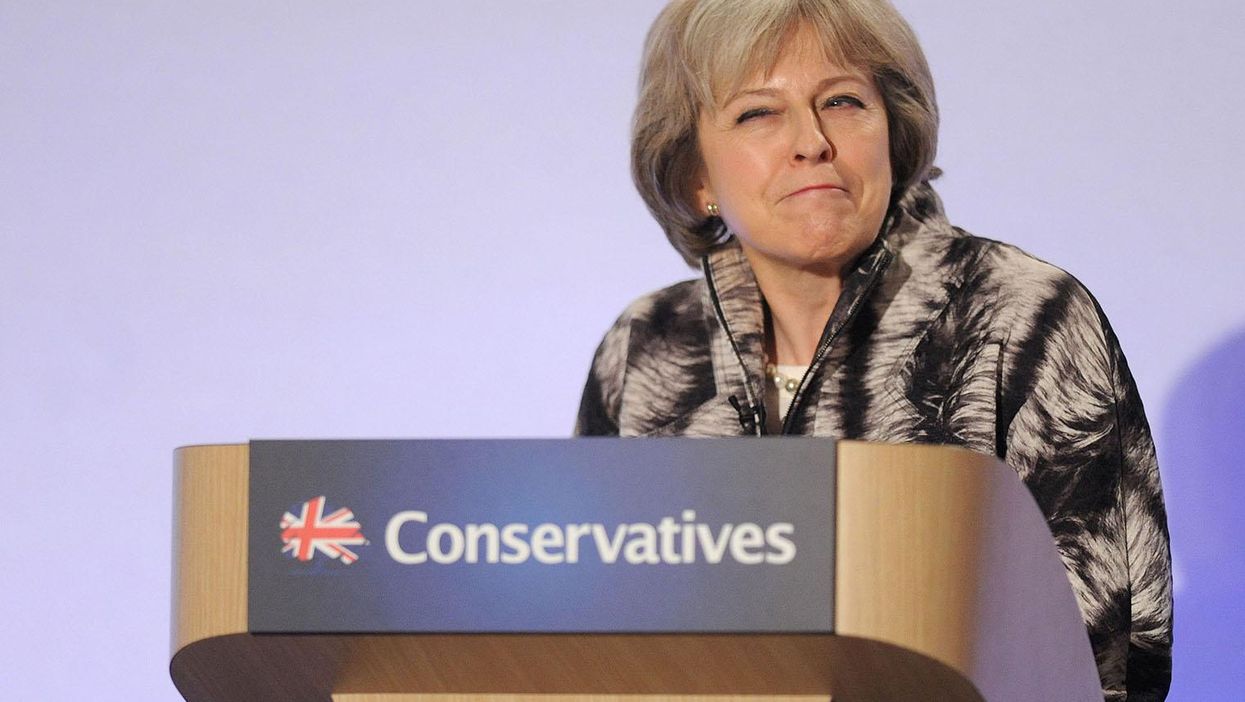 Theresa May has become the leader of the Conservative Party following the withdrawal of Andrea Leadsom from the race.
This means she is almost guaranteed to become the prime minister having received the approval of only 199 MPs.
In 2007, under similar conditions, she told then-prime minister Gordon Brown.
Whenever Gordon Brown chooses to call a general election, we will be ready for him. He has no democratic mandate.
Fast-forward to 2016 and she now says:
There should be no general election until 2020.
Consistent.
It should be pointed out, in our democracy we elect MPs representing parties - we don't have a presidential system, meaning we don't directly elect our prime minister.
However, with David Cameron in charge, the Conservative government was elected by 11,334,576 voters. May was elected by just 35,453 constituents as an MP and then likely leader of the country by 199 Tory MPs.
Now these MPs represent the people who voted for them and their party, and it definitely should be noted that UK politics does not work in the method with which we are about to compare.
But it's fun, so we are going to do it anyway.
And lots of other people have been pointing out the problem:
The point remains that May can only claim to have been chosen as a leader of a Conservative government by, at best, 35,652 people, assuming all of her constituents want her as leader.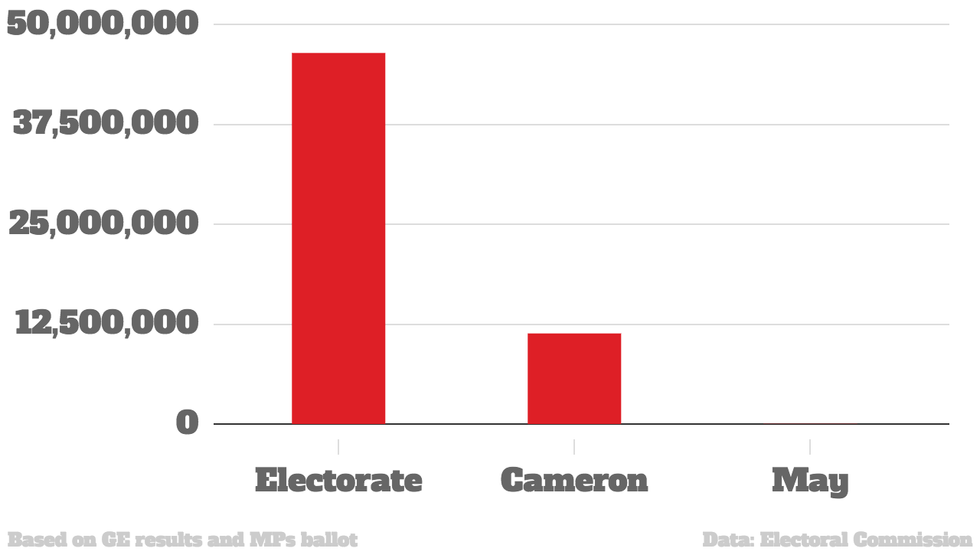 Anyway, here's a list of politicians who can claim to have been elected by more of the UK's population than our next prime minister.
1. Labour MP Stephen Timms (40,563)
The East Ham MP won 77.6 per cent of the constituency vote, meaning Timms can argue he has been elected by more of the UK than the current Conservative leader.
2. Labour MP George Howarth (39,628)
As can George Howarth, who was elected by 78.1 per cent of the constituency vote of Knowsley.
3. Labour MP Lyn Brown (36,132)
The same goes for Lyn Brown, elected by 68.4 per cent of the constituency vote of West Ham.
4. Conservative MP Dominic Raab (35,845)
In her own party she has MPs who have had more of the UK public vote for them, 62.9 per cent of Esher and Walton's constituency vote went to Dominic Raab at the 2015 general election.
5. Conservative MP Andrea Leadsom (36,607)
Picture: Jack Taylor/Getty Images
Oh that's awkward.
60.1 per cent of the South Northamptonshire vote went to May's leadership rival, meaning more of the UK have directly voted for Leadsom than the current party leader.
6. Mayor of London Sadiq Khan (1,310,143)
Picture: Dan Kitwood/Getty Images
The Mayor of London can claim to have been directly elected by more than any UK politician, given the nature of the London race in which you elect a local candidate and then a Mayor.
7. First Minister of Scotland Nicola Sturgeon (1,454,436 or 1,059,897).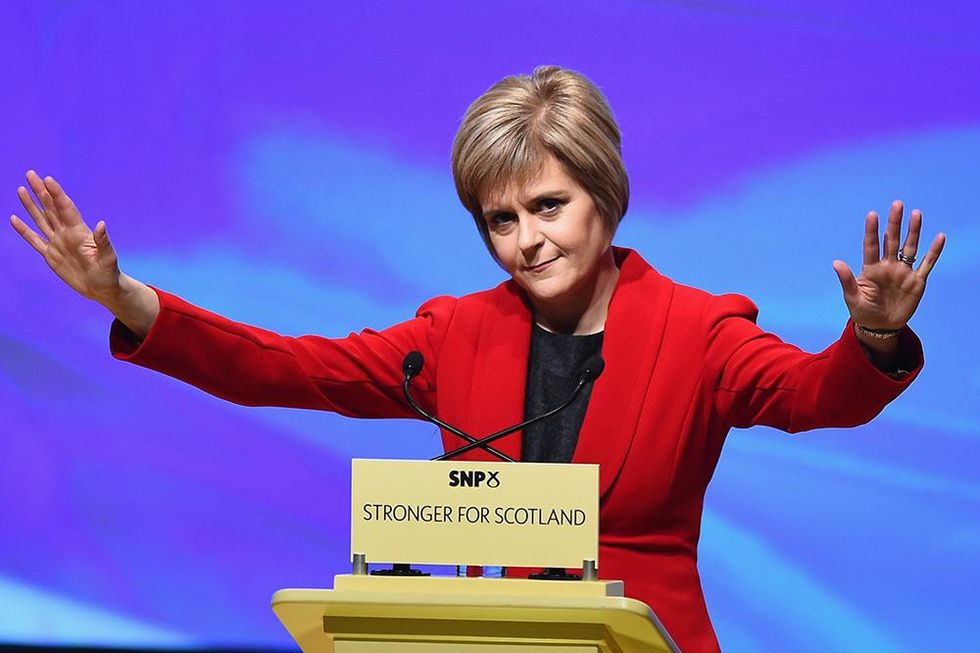 Picture: Jeff J Mitchell/Getty Images
The SNP, under Sturgeon's leadership achieved 56 Westminster seats in the 2015 general election with 1,454,436 votes, while they achieved 59 Scottish parliamentary seats with 1,059,897 votes in the 2016 Scotland election.
8. First Minister of Northern Ireland Arlene Foster (202,567).
The DUP leader won 38 seats in the Northern Irish assembly elections, with 202,567 votes.
9. First Minister of Wales Carwyn Jones (353,866).
Jones was reappointed First Minister after Labour won 29 seats in the National Assembly for Wales election 2016.
10. Labour leader Jeremy Corbyn (251,417).
Picture: Jeff J Mitchell/Getty Images
Corbyn won the Labour leadership in a landslide, achieving nearly 60 per cent of the party supporter's vote in September 2015.
Things have changed a little since then, as he's lost the support of his MPs. However, at the last point of asking, he was voted for as leader of his party by more than have voted for May.
He is, however, in the middle of a leadership challenge.
11. Liberal Democrat leader Tim Farron (44,331 at a push)
Picture: Matt Cardy/Getty Images
Farron was elected as MP of his constituency Westmorland and Lonsdale with 25,194 votes. He also won his party leadership contest with 19,137 votes, 56.5 per cent.
He can probably claim to have had more of the UK vote for him than Theresa May at this point.