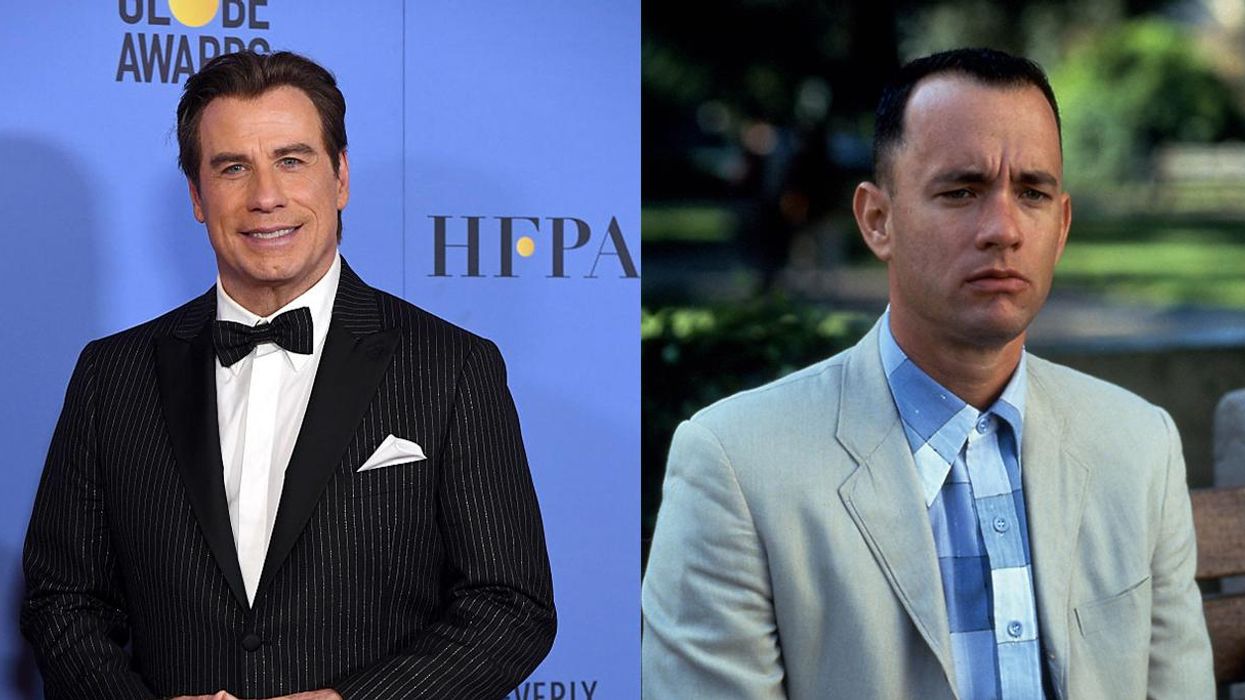 Getty Images/ Rex Features
Actors strive for their entire careers to land a role which will set them up for their rest of their lives.
Once they discover that one character the door to other exciting roles often present themselves.
Take Harrison Ford for example. Nobody had heard of him till he was cast as Han Solo in Star Wars and the rest you could say is history.
It doesn't always go to plan though.
Ford's co-star in Star Wars, Mark Hamill played Luke Skywalker but struggled to outshine the role and has been associated with it ever since.
Those are two examples of what an iconic part can do for an actors career.
On that note, here are 14 actors who could have landed a major role but missed out for one reason or the other.
1. Molly Ringwald - Pretty Woman
Picture: Getty Images/Rex Features
Another huge star from the 1980s teen movies was Molly Ringwald.
She was once linked to a less wholesome role as the escort Vivian Ward in hit rom-com Pretty Woman.
The part ended up going to Julia Roberts instead.
In a Reddit AMA Ringwald admitted that 'Julia Roberts is what makes that movie.'
2. Henry Winkler - Grease
Picture: Getty Images/ Rex Features
Winkler was a world renowned sensation as the Fonz on long-running sitcom Happy Days.
He seemed tailor made for the part of Danny Zuko in Grease but it wasn't meant to be.
Winkler didn't want to be typecast as another greaser in a leather jacket so it wound up being given to John Travolta.
3. Mel Gibson - Gladiator
Picture: Getty Images/ Rex Features
Mel Gibson had already played William Wallace in Braveheart so it's logical why he would be considered to play another ancient warrior.
His fellow Australian Russell Crowe won the part of Maximus in Gladiator after Gibson turned it down.
His reason for shunning the part? He thought he was too old.
4. Tom Hanks - Jerry Maguire
Tom Hanks strikes us as possibly the nicest guy in Hollywood.
So, why director Cameron Crowe thought he would be ideal as sports agent Jerry Maguire is beyond us.
Hanks actually turned the role down as he was making That Thing You Do (well done, if you remember that).
Tom Cruise was drafted in as his replacement which proved to be a much better choice.
5. John Travolta - Forrest Gump
Last time we watched Forrest Gump we didn't detect any serious Scientology overtones.
That's probably the reason why Travolta turned the role down (it almost definitely wasn't).
Tom Hanks picked up the part instead and picked up consecutive Best Actor Oscar's as a result.
Bill Murray also turned down the role of Gump. Now that's a movie we would have love to have seen.
6. Michelle Pfeiffer - The Silence of the Lambs
Picture: Getty Images/Rex Features
Michelle Pfeiffer and Jodie Foster were two of the best young actresses working in Hollywood in the early 90s.
It's no surprise that Pfefifer was considered for the part of the courageous FBI agent Clarice Starling in this Oscar winning thriller.
However, it's hard to imagine the film not being the success it was without the presence of Foster.
Pfeiffer actually refused the role due to the dark subject matter. She gave a similar reason when she also declined Basic Instinct.
7. Jack Nicholson - The Godfather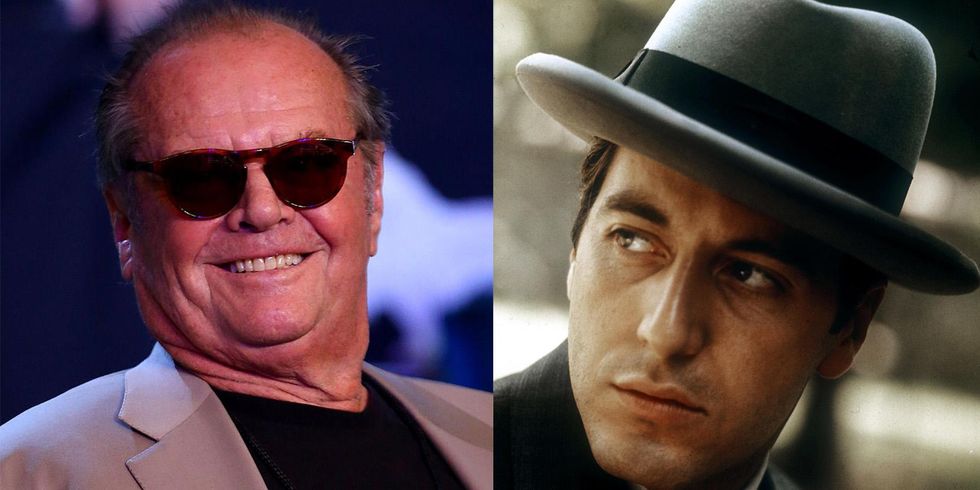 Picture: Getty Images/ Rex Features
Contrary to popular belief, The Godfather is not the greatest film of all-time (Sorry).
However, it could have been if Jack Nicholson had land the part of Michael Corleone, which would have been wonderful and bizarre.
We do conceded that Al Pacino did a pretty good joe as the young gangster so we can't complain too much.
8. Pamela Anderson - The X-Files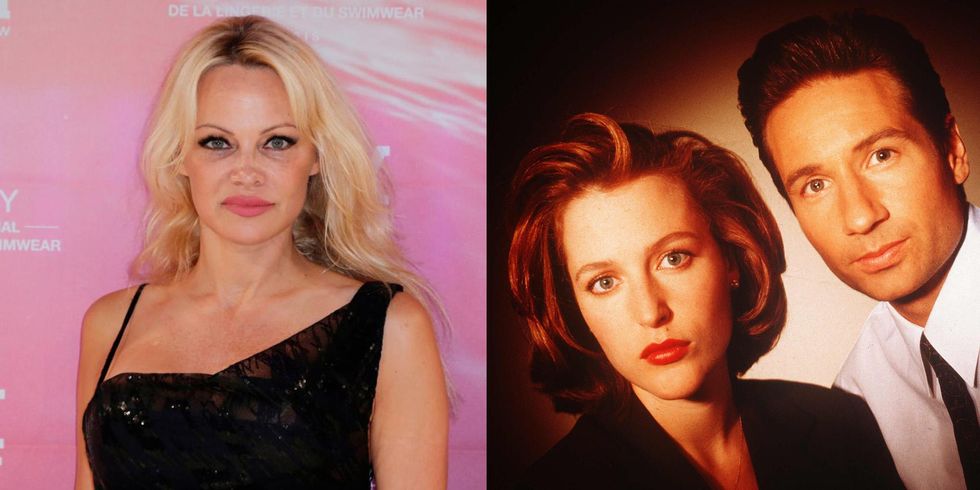 Picture: Getty Images/ Rex Features
Pamela and Gillian Anderson are not related but they were huge stars in the world of television in the 90s.
They couldn't have been known for more constrating parts in Baywatch and The X-Files respectively.
Pamela almost landed the role of Dana Scully in the sci-fi show though as according to Gillian they were looking for someone "bustier, taller and leggier."
9. Leonardo DiCaprio - American Psycho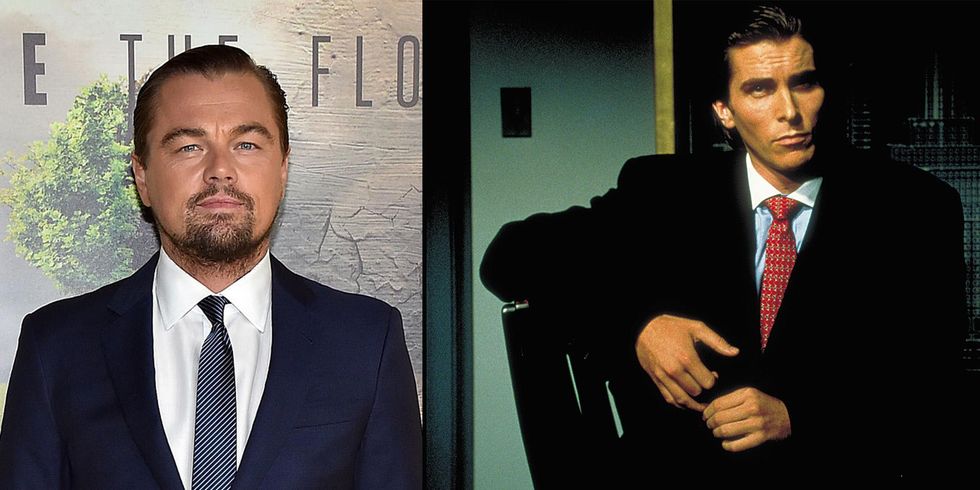 Picture: Getty Images/ Rex Features
Dark and in parts comedic, American Psycho has become a real cult classic since it's release in 2000.
Whether it would have had that status with it's original star, Leonardo DiCaprio, will have to remain a mystery.
The actor had agreed to the role but behind-the-scenes issues lead him to depart the project to make The Beach instead.
Christian Bale stepped into the part and became the Phil Collins-loving serial killer that we all know today.
10. Katie Holmes - Buffy The Vampire Slayer
Buffy The Vampire Slayer recently turned 20 and remains one of the most beloved television series ever.
Sarah Michelle Gellar was the ultimate hero/pin-up as 'The Slayer' Buffy Summers.
If it weren't for scheduling problems Katie Holmes could have easily been the one slaying vampires instead.
11. Will Smith - The Matrix
Picture: Getty Images/ Rex Features
We really can't imagine how this one would have worked in any capacity.
How would the super-charismatic wise cracking Will Smith play the serious and focused Neo in The Matrix?
Smith himself has since admitted that he "didn't see it and would have messed it up."
We agree William. We agree.
12. Sean Connery - The Lord of the Rings
Picture: Getty Images/ Rex Features
Casting one legendary old man as another legendary old man makes perfect sense in our book.
However, when Sean Connery was approached to play the role of Gandalf in Lord of the Rings he refused as he didn't understand the part.
Ian McKellen then snapped up the part and went on to make motion picture history.
Connery, incidentally, hasn't acted since 2012. His last film? Sir Billi (nah, us neither)
13. Hugh Jackman - James Bond
Picture: Getty Images/ Rex Features
As Wolverine, Hugh Jackman already has one iconic role under his belt but he could has easily had two.
The Australian actor has admitted that he was offered the part of 007 but turned it down.
He told The Hollywood Reporter:
I thought it would box me in too much. My natural instinct is to keep as many doors open as possible.
14. Tom Selleck - Indiana Jones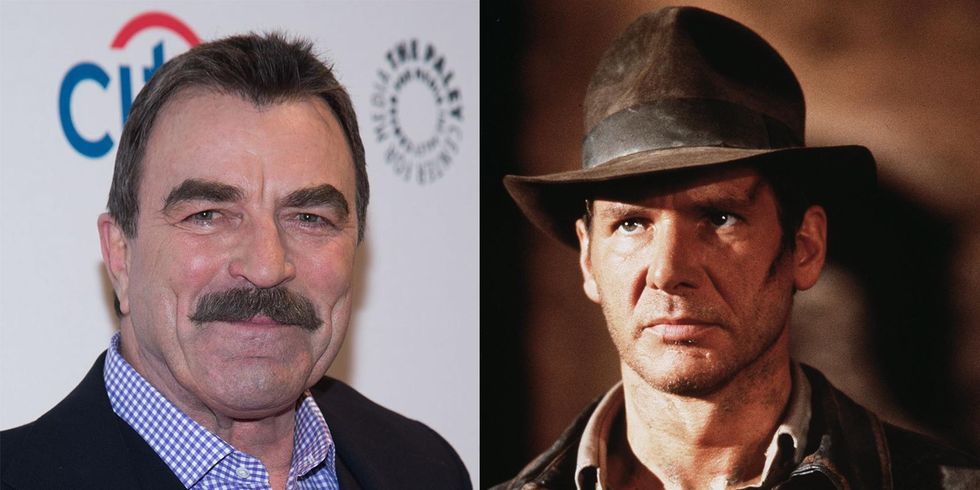 Picture: Getty Images/ Rex Features
Magnum P.I. as Indiana Jones? Why the hell not?
Steven Speilberg was said to be really keen on having Tom Selleck as the intrepid archaeologist.
It would have been fascinating to see what sort of movie it would turn out to be but we're thankful we got Harrison Ford.