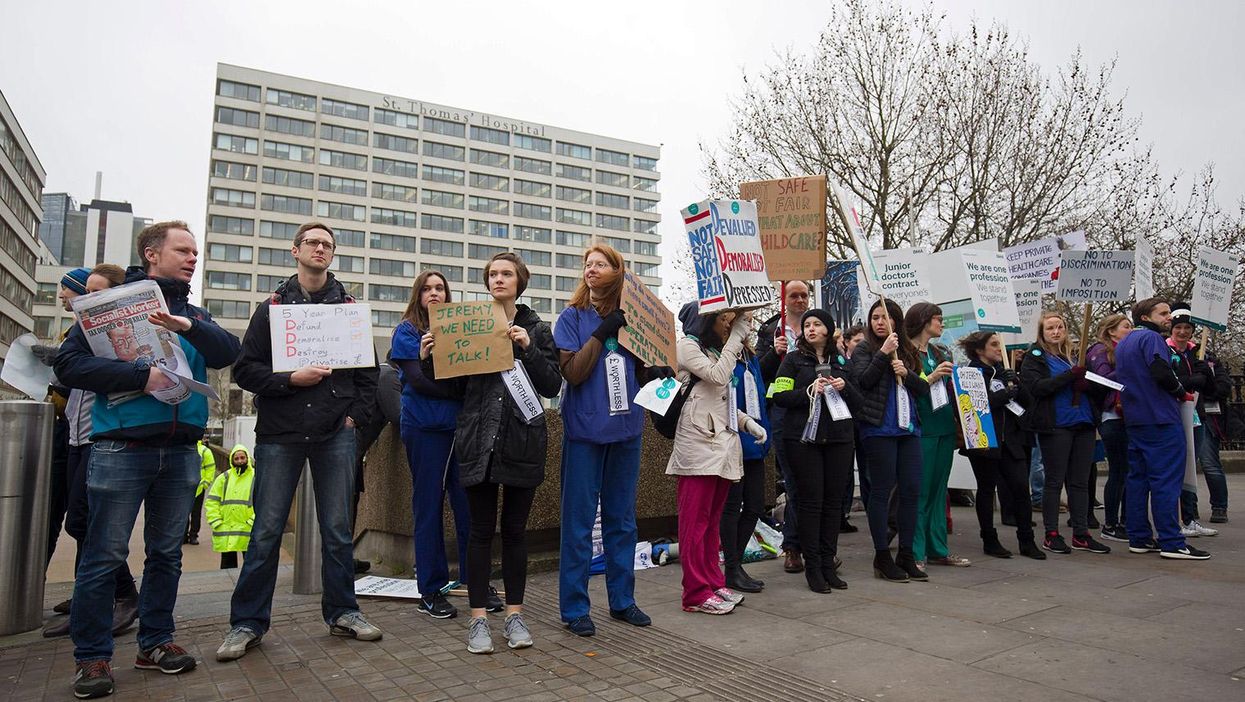 The Chilcot report was just over seven years in the making. It was always going to be front page news. It had a set release date for a while.
It's therefore unsurprising, that the government saw it as a great opportunity to bury bad news.
Here's five stories you may have missed while Blair was telling everyone he'd invade Iraq again:
1. Teachers went on strike
The National Union of Teachers staged a one day strike over funding, and of England's 21,957 publicly funded schools, government figures said 20.3 per cent were partially closed and 11.3 per cent were fully closed.
Shadow education secretary, Angela Rayner, called for fresh talks for "a better deal for the next generation".
This Tory government is letting down parents, pupils and teachers.

On their watch, class sizes have soared and the number of unqualified teachers in our classrooms is up.
Education secretary Nicky Morgan said the strikes did much to "harm children's education" and "damage the profession's reputation in the eyes of the public".
2. Junior doctors rejected the new contract
After British Medical Association members voted 58 per cent to 42 per cent against accepting the new deal, Jeremy Hunt announced that the contract would be imposed.
He said that Ddoctors should be on the new contract by autumn next year.
Junior doctors have taken part in six strikes this year.
3. The NHS' care data scheme closed
The NHS England scheme announced in 2013, planned to share health and social care information across the NHS, to benefit future treatments, the efficiency of services and overall patient care.
The scheme faced heavy criticism throughout its lifespan for the sharing of sensitive information, and was announced to have closed yesterday following a review.
Ministers said that they'd press ahead with other schemes for sharing patient data with research purposes.
4. The police only received a one per cent pay rise
George Osborne in his 2015 autumn statement, promised "no cuts at all in the police budgets", saying "now is the time to back our police".
This claim was disproved by the UK statistics authority chair, who said he'd actually given them a £160m real-terms cut in funding.
Following the review of multiple authorities, home secretay Theresa May announced yesterday a one per cent pay increase for police officers.
Steve White, chairman of the Police Federation, said:
Every police officer across England and Wales will be angry and bitterly disappointed with an insulting one per cent pay deal by the government, after the Police Remuneration Review Body (PRRB) rejected our evidence for a 2.8 per cent increase.
5. A report found that the academisation of all schools is a bad policy
A report by the Education Policy Institute found that successive governments had been in denial about failing academies and that they were not a "magic bullet" for improvement.
A Department for Education spokesman said:
Our ambition remains for all schools to become academies.