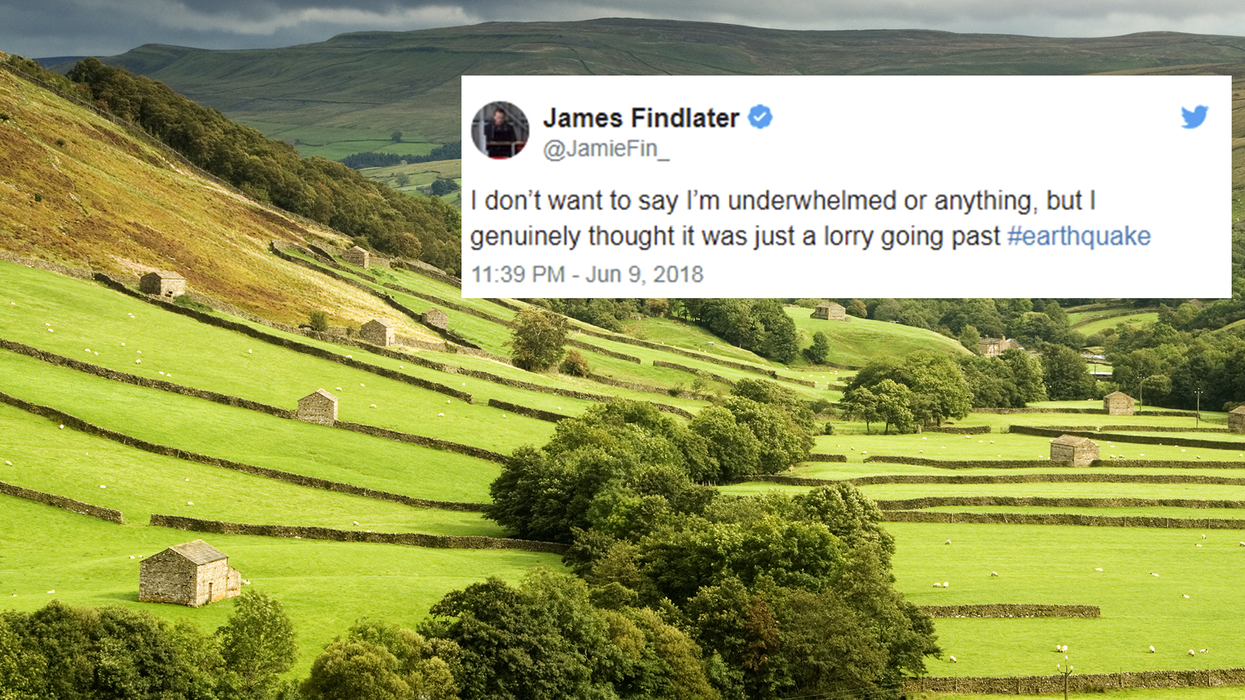 JayKay57 / iStock Getty
There has been an earthquake in Yorkshire - yes, that's right. And the shock-waves are still being felt throughout the community (geddit?!).
The 3.9 magnitude earthquake struck the north of England at 11.14pm on Saturday evening, and was centred in Grimsby, with a span of 11 miles. The quake is the largest to hit the area since Market Rasen's 5.2 event in 2008.
Here are some of the most British reactions to the quake.
Keep calm, and carry on out there, guys.
Oh no, not the deodorant.
And the wheelie bins.
I didn't know that moats were a side effect of earthquakes.
Scenes of devastation.
Yikes.
Pray for the people of Yorkshire.
Also pray for the sheep.
Put the Pimms down, friend.
What a cheek, indeed!