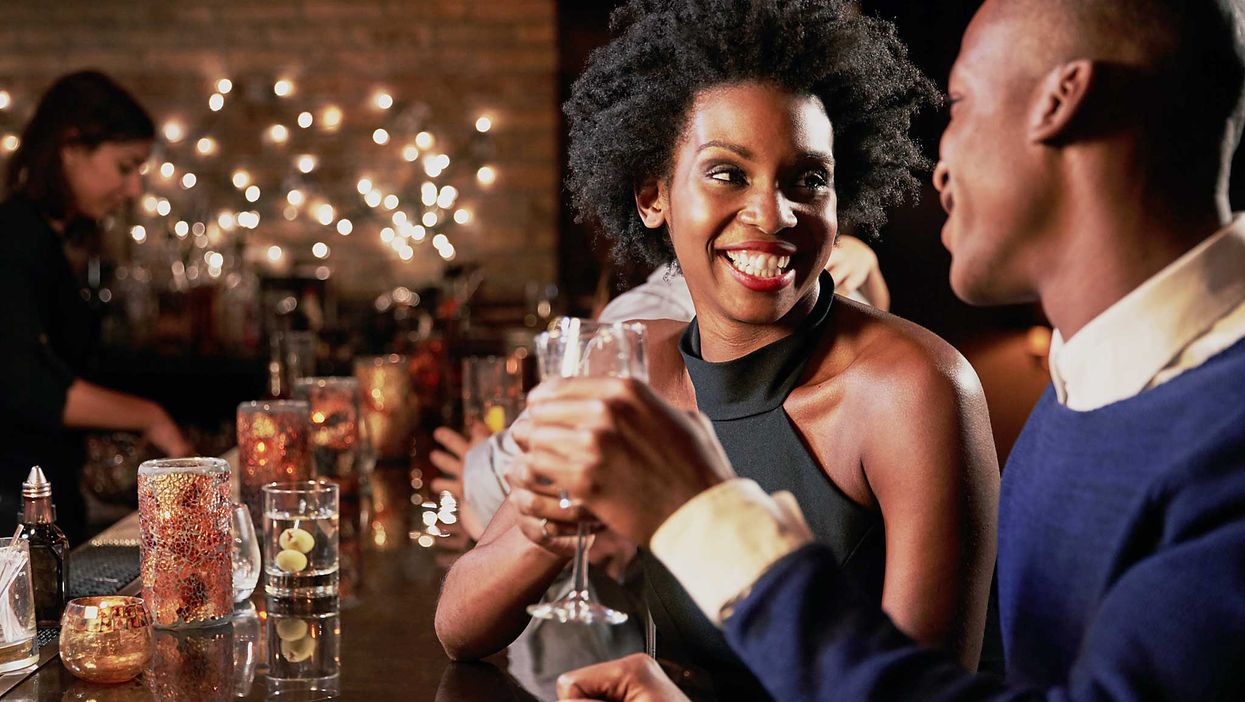 Rex
People have been really impressed by a recent campaign against sexual violence, which gives people a safeword to use if they feel in any way threatened or unsafe during a date.
Posters put up in the toilets of bars and other social areas by Lincolnshire Rape Crisis let anyone know that if they ask staff if they can 'speak to Angela', they will be helped in getting out of their situation.
The posters advise:
Are you on a date that isn't working out? Is your Tinder or POF [Plenty of Fish] date not who they said they were on their profile? Do you feel like you're not in a safe situation? Does it all feel a bit weird?

If you go to the bar and ask for 'Angela' the bar staff will know you need help getting out of your situation and will call you a taxi or help you out discreetly - without too much fuss.
Hayley Child, Substance Misuse and Sexual Violence & Abuse Strategy Coordinator for Lincolnshire County Council, told The Independent: "We have had a really positive response to the campaign, including thanks from victims of abuse for the work that's being done.
"The campaign has been supported by many professional partners in the county and we will be relaunching #NoMore in February to tie in with the National Sexual Violence and Abuse awareness week."
While the campaign has been around for some time, a photo of one of the posters shared on Twitter recently went viral, amassing over 30,000 retweets and hundreds of positive comments.
i saw this in a toilet and thought it was important and should be a thing everywhere not just lincolnshire !!!! https://t.co/oO45I7gaJL

— 💌 𝕴𝖟𝖟𝖎 💌 (@💌 𝕴𝖟𝖟𝖎 💌) 1476801307
If you're concerned about domestic violence you can contact the National Domestic Violence helpline here