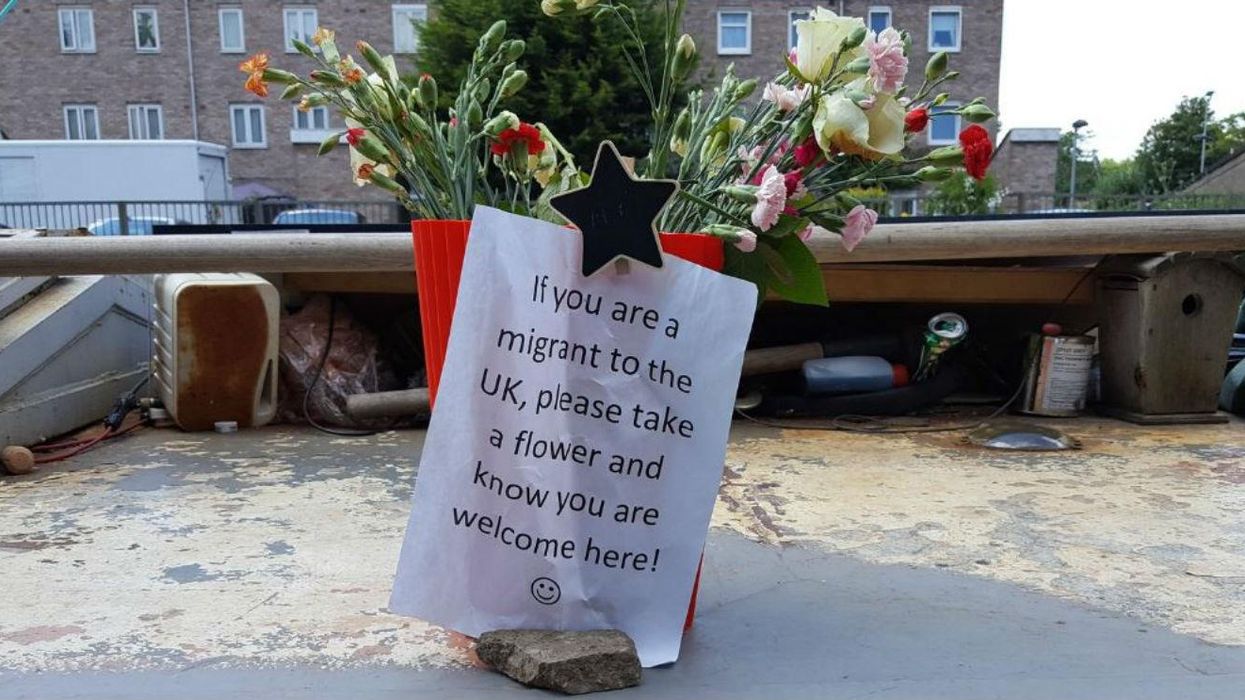 It's been a rough month for Britain.
The decision has been made to leave the EU, much to the chagrin of 48 per cent of the population, while Boris Johnson and Nigel Farage, who were among the most passionate Brexit campaigners, have jumped ship backed away from leadership posts following results.
After the referendum, the UK saw a wave of hate crimes, a Polish Community Centre in West London was graffiti'd with hate speech on 26 June, and reports of racist incidents have been abundant on social media.
In a pleasant contrast, an anonymous east London resident stuck the following message on a pot of flowers in Hackney this week:
If you are a migrant to the UK, please take a flower and know you are welcome here.
Picture: Twitter/@ShulemStern
The flowers were sitting on a barge, as captured by Twitter user Shulem Stern.
This isn't the only recent occurence of British residents creating mechanisms to combat racism - last month one woman started a campaign called #SafetyPin to show solidarity with the UK's migrant population.
More:Have I Got News For You sort of predicted Brexit back in 1997
More:Germany is trolling Brexit Britain with a ad asking startups to move to Berlin