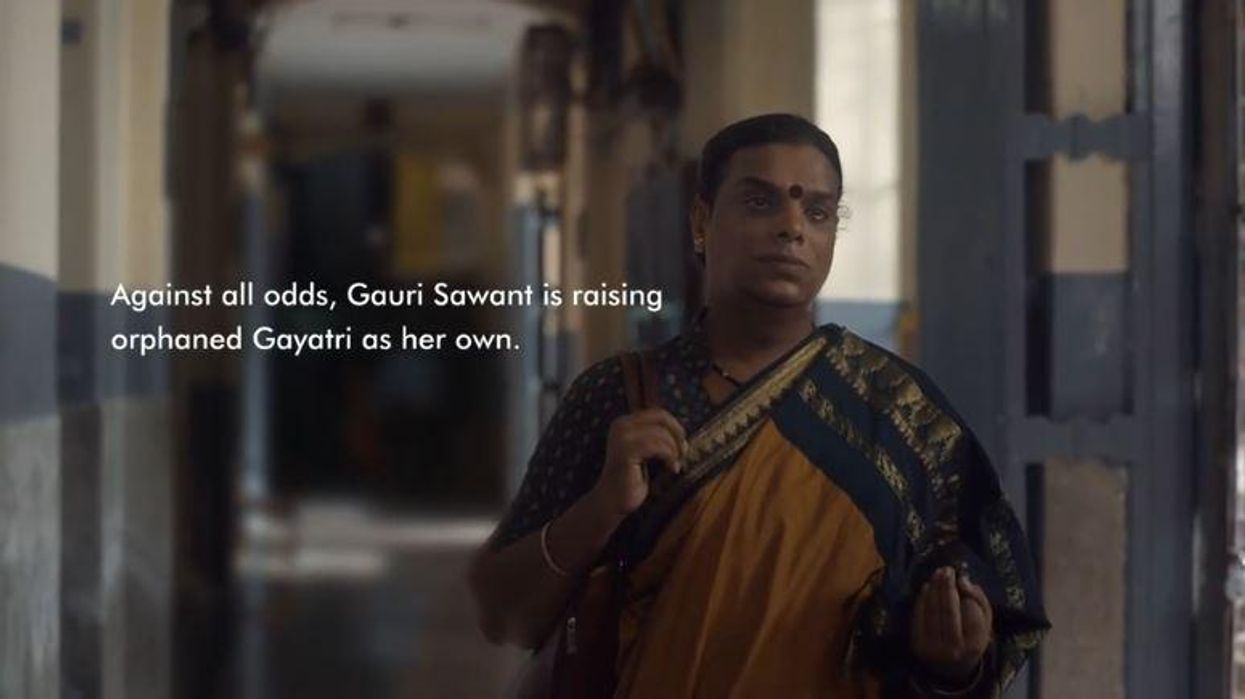 P&G / YouTube
A new ad chronicling the true story of a transgender mother will have you welling up.
The advert from Vicks features the real-life story of Gauri Sawant, who adopted Gayatri, after she was orphaned.
The video is narrated by a young Gayatri, and describes her life story.
Opening on the bus to boarding school, she says her mother is going to disappointed in her because she's decided to not be a doctor.
She then recounts the story of losing her biological mother saying "people took her away in an ambulance," soon after Gauri "took me in her arms into her home".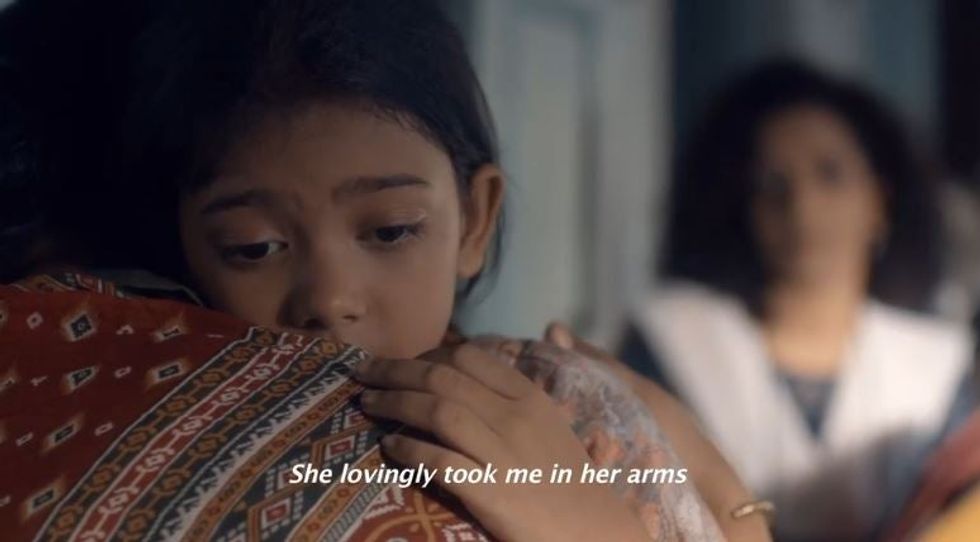 Picture: P&G / YouTube
Guyatri describes her Guari as "more of a friend than a mum" and describes activities they do together like cooking and watching horror movies.
A pretty sweet, fairly atypical story, until right at the end Gauri reveal Gayatri is transgender and "has faced so many problems".
She goes onto say "everyone is everyone is entitled to basic rights - so why is my mum denied them?" and closes saying she's going to become a lawyer "for her mum"
Picture: P&G / YouTube
Created by Publicis Singapore, predominantly for the Indian market, the ad is part of the "Touch of Care," campaign for P&G, which is aimed at asserting the importance of family in modern society.
Nitin Darbari, chairman and CEO, P&G Teva JV China and marketing director Asia, Middle East and Africa said:
Vicks has always been about the gentle touch of a mother's care, as she caresses and gives relief to her child.

With the #TouchOfCare campaign we are going a step further and expounding the importance of care beyond just the traditional perception of family.

The campaign shows how people who, though not connected by blood, end up being family through care itself.
We're not crying, you're crying.