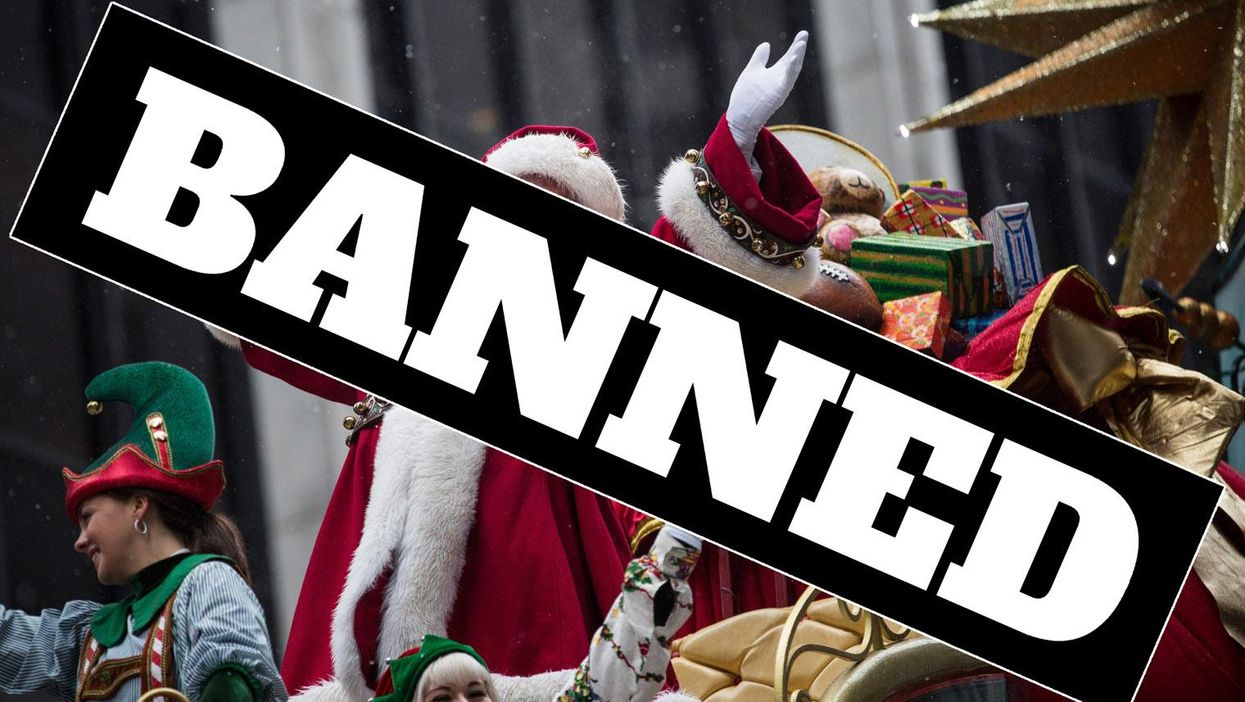 It turns out some governments really are grinches.
While in the UK, the leader of the opposition Jeremy Corbyn has had to clarify that he hasn't actually cancelled Christmas, three countries have announced a ban on the festival this year so far, predominantly for conflicting religious reasons.
They are as follows:
Somalia:
Soldiers walk next to the Somali parliament in Mogadishu on 24 May 2014 (Picture: Mohamed Abdiwahab/AFP/Getty Images)
Somalia's government banned the celebration of Christmas on 22 December, warning that festivities could threaten the nation's Muslim faith.
Mohamed Kheyrow, a top official at Somalia's justice and religious affairs ministry, is quoted by local media as saying:
Having Muslims celebrate Christmas in Somalia is not the right thing, such things are akin to the abandonment.
Tajikistan:
Tajikistan's education ministry issued a decree banning Christmas trees and gift-giving in schools this year.
The ban includes "the use of fireworks, festive meals, gift-giving and raising money" for New Year celebrations as well as "the installation of a Christmas tree either living (felled wood) or artificial".
The country banned Father Frost, Russia's version of Father Christmas, from television screens in 2013, as part of yearly efforts to tone-down public celebrations in the country.
Brunei:
Brunei's Sultan Hassanal Bolkiah addresses the 70th Session of the United Nations General Assembly on 30 September 2015 (Picture: JEWEL SAMAD/AFP/Getty Images)
Brunei announced a ban on festive decorations or singing carols saying on Tuesday that they could threaten the country's Muslim faith. The punishment for celebrating Christmas is a fine of $20,000, up to five years in prison or both.
The Ministry of Religious Affairs said in a statement:
These enforcement measures are ... intended to control the act of celebrating Christmas excessively and openly, which could damage the aqidah (beliefs) of the Muslim community.