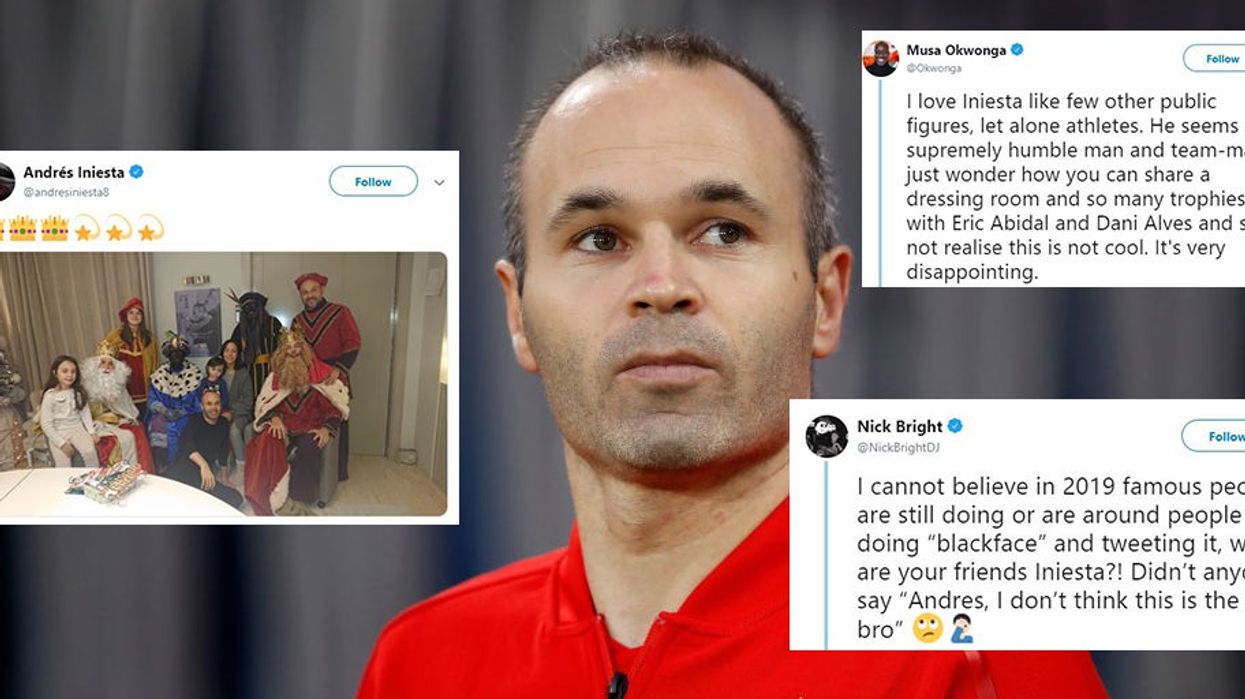 Julian Finney/Getty Images/Twitter
Spanish footballer and World Cup winner Andrés Iniesta has sparked a furious backlash by posing with people wearing blackface.
The 34-year-old former Barcelona star posted a picture on his Twitter account on Sunday evening to celebrate the start of the Three Kings Day celebration in Spain, which is also called Epiphany.
The image features Iniesta and 10 other people, six of whom are dressed as the wise men that visited the baby Jesus in the nativity, and serving as a representation of Europe, Arabia and Africa.
However, two people in the picture are clearly wearing blackface, something that is common among those that celebrate the Christian festive tradition, which is considered to be important in Spain.
The image, which at the time of writing is still on the footballer's account, has received more than 3,000 retweets and more than 26,000 likes, but the response has been overwhelmingly critical of the player, who would have played all over the world with many people from different backgrounds and cultures, and currently plays in Japan for the club Vissel Kobe.
Others tried to shed some light on the history of the festival, but it didn't exactly make things any better.
Sports writer Zito Madu posted a thread highlighting how dangerous it can be to simply ignore racism in other countries just because it is part of the history of one nation.
HT CNN