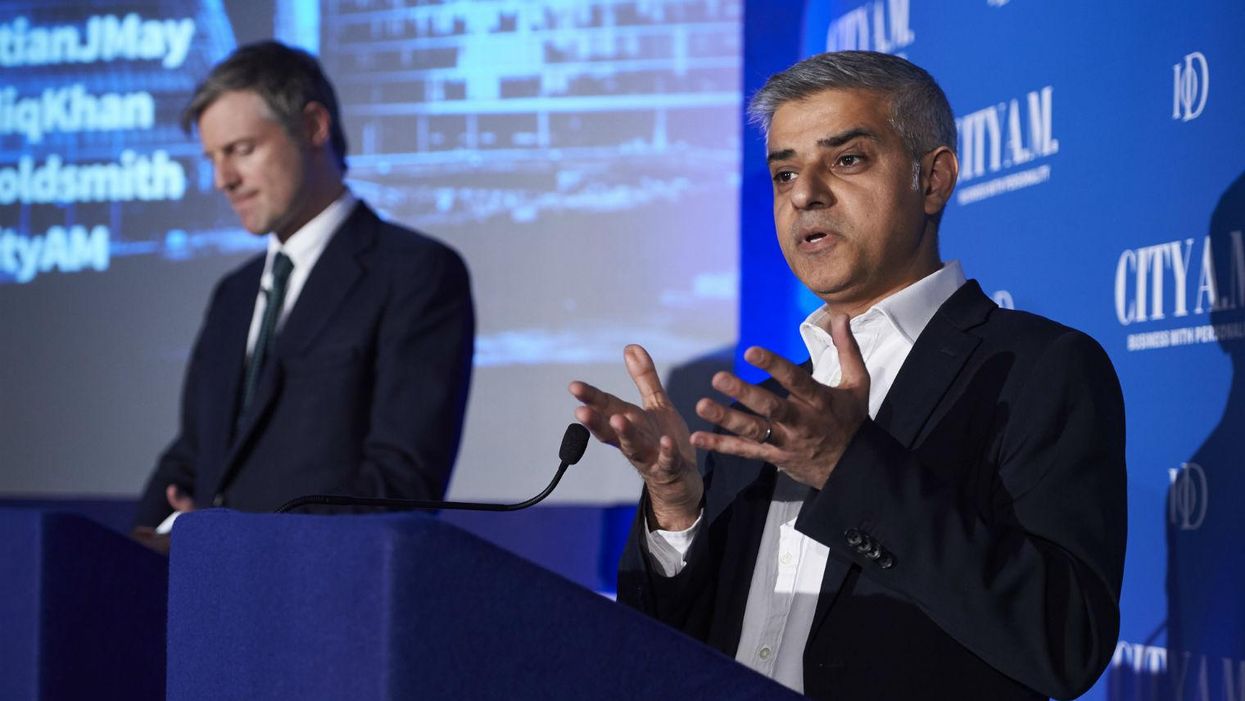 With just two weeks to go until local elections across the country, the "dog-whistling" Tory strategy for winning the London mayoralty is, err, not going to plan.
Conservative candidate and MP for Richmond Zac Goldsmith was accused of playing the race card by using the words "radical" and "divisive" to describe Sadiq Khan in a pamphlet in December and the attacks have only grown bolder since then.
Even Tory columnist Peter Oborne has written about how he could never vote for Goldsmith now because of his campaign's:
...Constant barrage of propaganda portraying Khan as the pawn of sinister Islamist forces.
An Evening Standard front page a few weeks ago splashed on the Labour candidate and MP for Tooting's links to suppposed extremist Makbool Javaid, his sister's ex-husband. Goldsmith, naturally, jumped in.
While Javaid said that he had made naive anti-Western remarks at a rally in 1997, he is now a lawyer at a high-end firm - and as Political Scrapbook and Private Eye pointed out, their clients include The Sun, which also reported the story.
Khan hasn't even seen Javaid in the last ten years.
But then an almost identical attack was launched linking Khan to five hardline religious Muslims he shared a platform with at a meeting about the suffering of Palestine in 2004 - including his constituent, imam Suliman Gani.
At Prime Minister's Questions a few weeks ago David Cameron repeated the accusations that the Labour candidate had given oxygen to the imam's views, whom Cameron claimed is an Isis supporter.
But, er, then it emerged that Zac Goldsmith himself has posed for a photo with Gani.
Turns out Gani is actually a Tory - he switched allegiances because Khan is in favour of same sex marriage. Not only that, seven months ago texts leaked to LBC show he was actually invited to a meeting and to help canvass for the party by Dan Watkins, who lost to Khan in the Tooting seat in the last general election.
There he is.
The latest YouGov poll in the final stage of the election shows that Khan is currently ahead of Goldsmith with a 20 point lead...