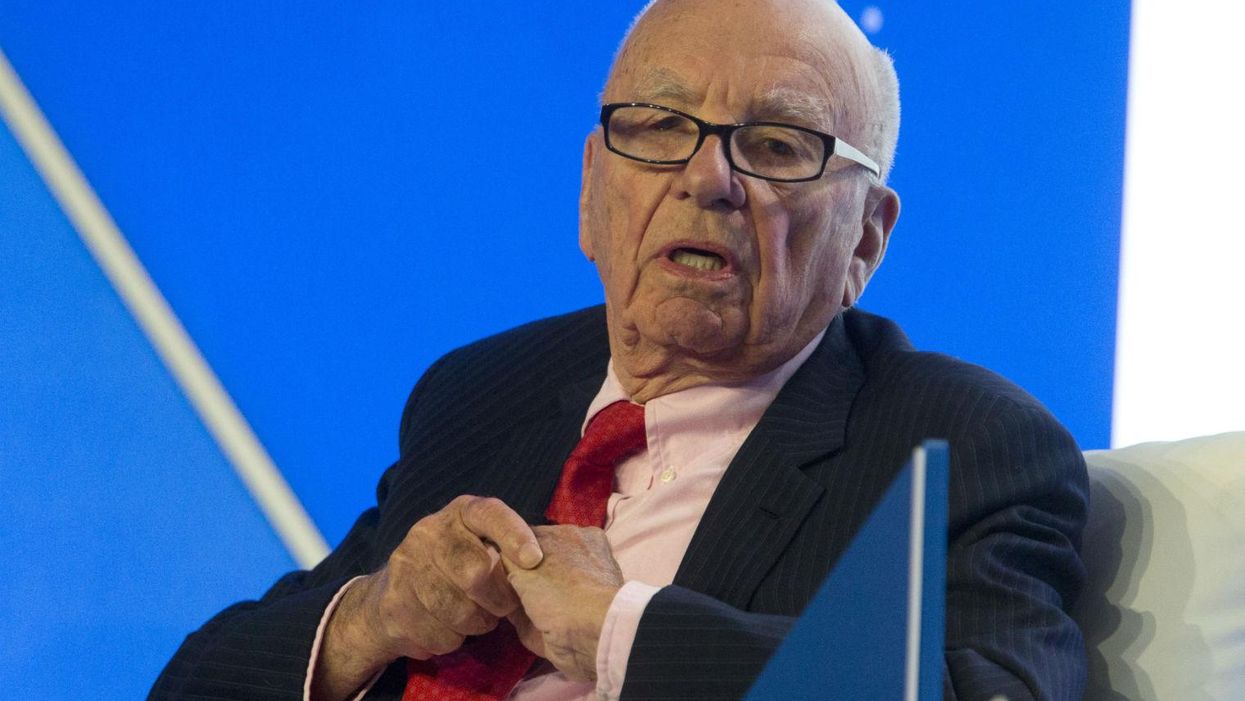 On Tuesday the Sun surprised no one by coming out all guns blazing in favour of Brexit in the EU referendum.
The editorial said:
The EU cannot reform.

Remain has conducted a deceitful campaign. It has been nasty, cynical, personally abusive and beneath the dignity of Britain.

Our country has a glorious history.

This is our chance to make Britain even greater, to recapture our democracy, to preserve the values and culture we are rightly proud of.

A VOTE FOR LEAVE IS A VOTE FOR A BETTER BRITAIN.
Leave are also seven points ahead according to a new YouGov poll for The Times today, with 11 per cent of voters still undecided.
Speaking on the Today programme on Radio 4 this morning the Sun's associate editor Trevor Kavanagh said that owner Rupert Murdoch had nothing to do with the paper's latest editorial stance.
If you're still on the fence, though, people online are resharing an old quote from Murdoch about the scope of his power and influence which says a lot about the Sun's Euroscepticism.
It's from an Anthony Hilton column in the Evening Standard:
I once asked Rupert Murdoch why he was so opposed to the European Union. 'That's easy,' he replied. 'When I go into Downing Street they do what I say; when I go to Brussels they take no notice.'
Murdoch famously only backs who he thinks will be winners - and the results have gone the same way the Sun has endorsed in every electoral contest since 1974.
In 2014 the Scottish Sun took its time deciding what it thought about the independence referendum before backing the No campaign. In 1992 the Sun claimed to have snatched general election victory away from Labour, while it bestowed its favour on Tony Blair's landslide in 1997.
What a time to live in a democracy.