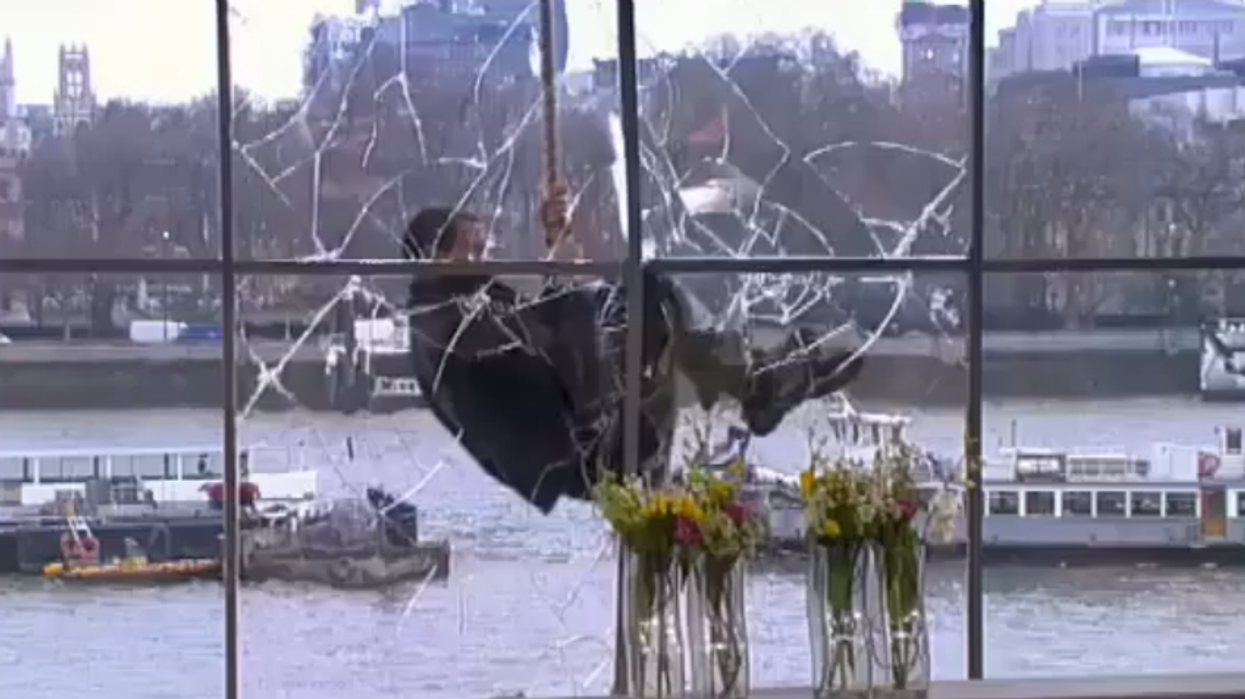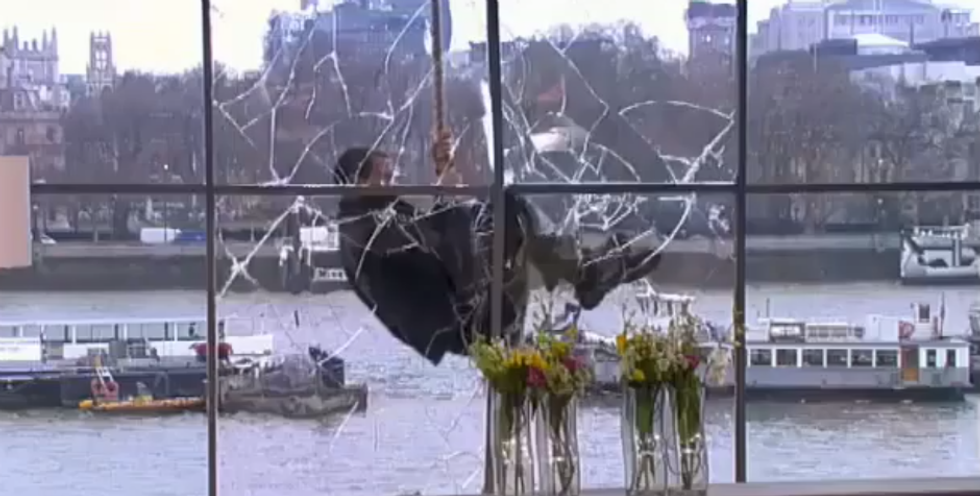 Bear Grylls literally smashed his way onto ITV's This Morning, breaking through the studio's window overlooking the South Bank on a rope swing.
His appearance on the ITV show was an effort to publicise his new programme, Bear Grylls: Mission Survive, in which he challenges eight celebrities to adrenalin-fuelled challenges in Central American rainforests.
His dramatic entrance clearly spooked presenter Eamonn Holmes, and he probably didn't have to keep kicking the vases.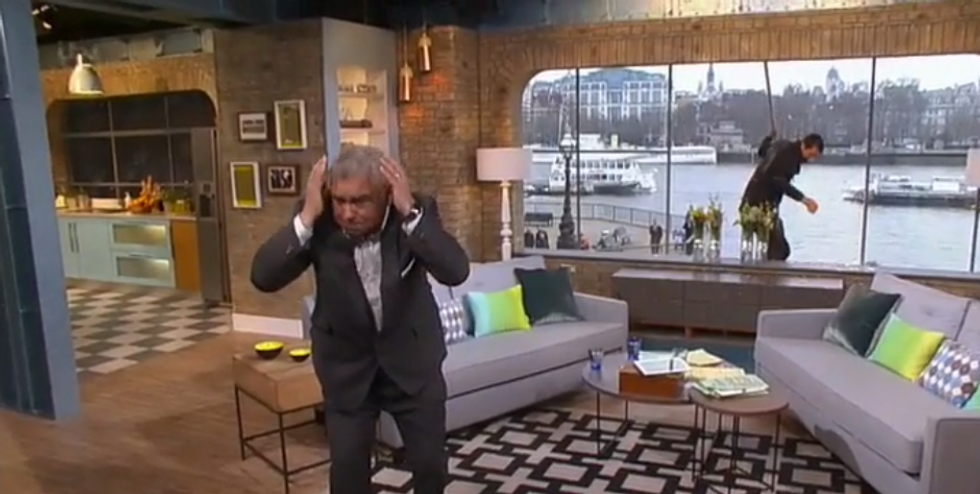 Watch the full video below: