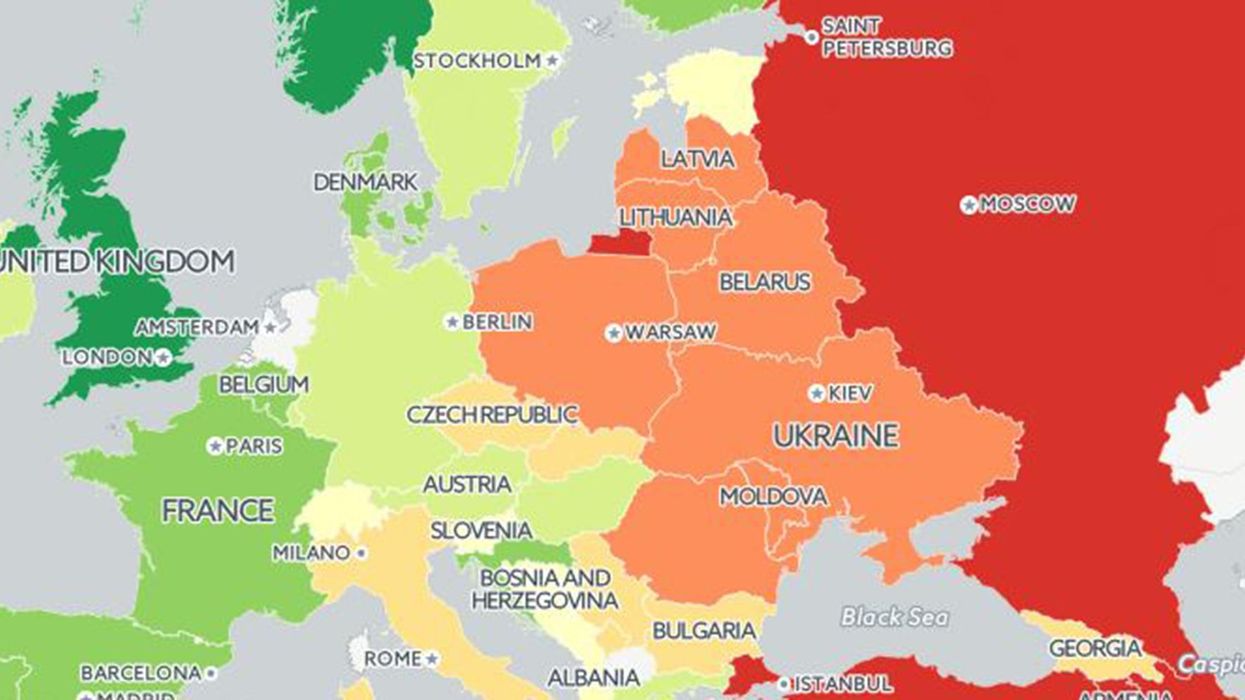 CartoDB
The UK is the third best place for gay people to live in Europe, according to a new report by ILGA-Europe.
The report ranked 49 countries based on their laws pertaining to gay and transgender rights.
The UK scores a 76 (out of a possible 100), behind Malta (88) and Norway (78) who came first and second respectively.
Scotland has ranked number one for the previous two years, and alone scores 82, remaining the best part of the UK for gay rights.
NorthernIreland pulls down the score for the rest of the UK, where the government has blocked various LGBTQ rights, including same-sex marriage.
Armenia, Russia and Azerbaijan ranked the lowest.
See a full map of how each country in Europe did below.
And you can see a breakdown of the data here:
Read the full report here.