Picture: Patrick Smith/Getty
Vice President Joe Biden, whose bromance with Barack Obama knows no bounds, hinted that he intends to run for president in 2020.
When reporters asked if he would run, he responded: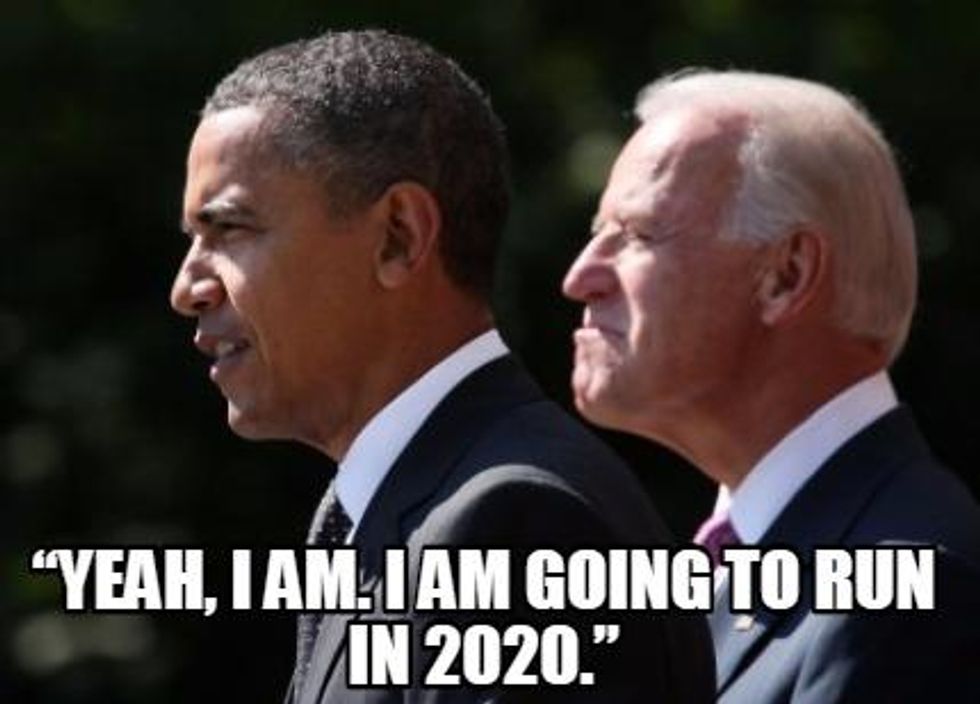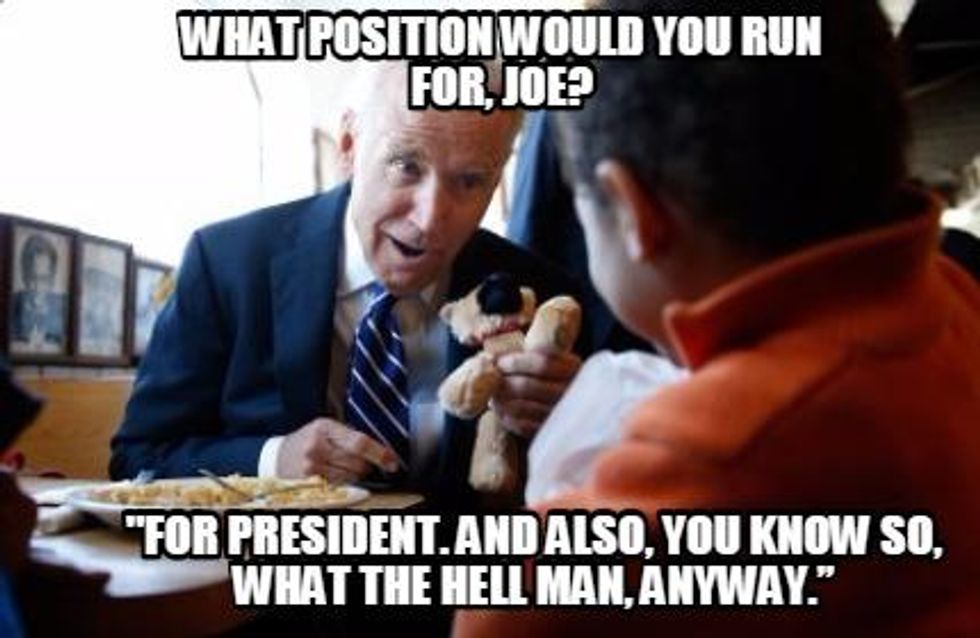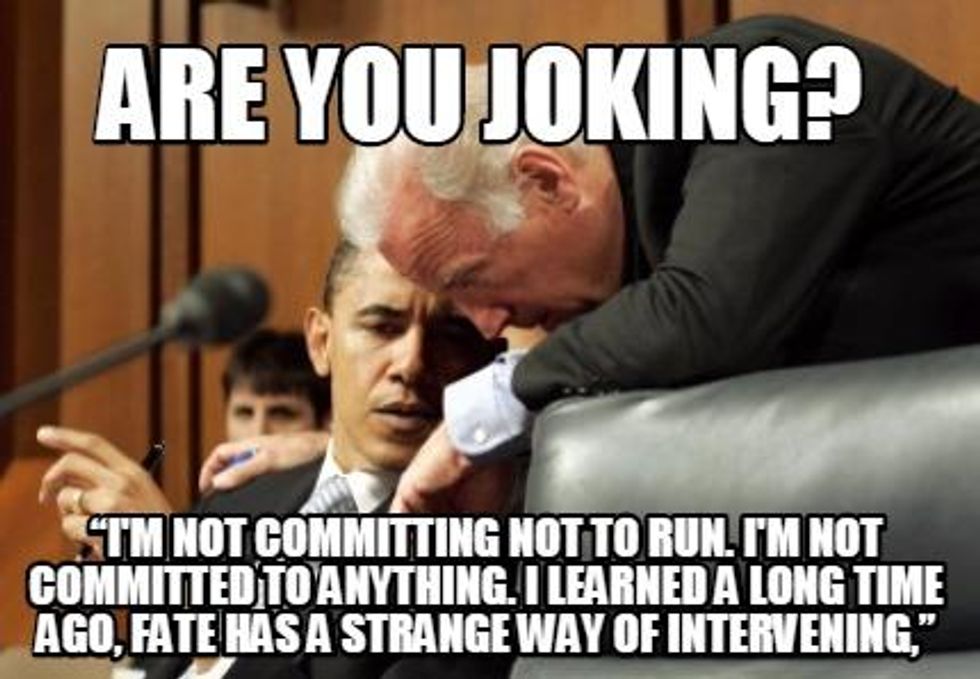 He told reporters: "Yes, I am. I am going to run in 2020", because "what the hell," CNBCreports.
When asked which position he would run for, he replied: "For president. And also, you know so, what the hell man, anyway."
Asked if he was joking, Mr Biden said:
I'm not committing not to run. I'm not committed to anything. I learned a long time ago, fate has a strange way of intervening.
Donald Trump has previously expressed his willingness to brawl with Biden...
Basically, America's cool grandpa just delivered Trump a message: Game On.
Twitter has gone into meltdown
#Biden2020
Joe...
Some are so happy they can't quite believe it
The fan-made campaign posters are already here
Photoshop made a welcome entrance too