AFP/Getty / Tolga Akmen
A spoof news article went viral this week after it convinced a number of people that the famous Elizabeth Tower bell, Big Ben, would be undergoing a name change after its refurbishment.
In an article titled, "Big Ben to be renamed Massive Mohammed from 2018," it was jokingly announced that the London bell would be given a new name to "reflect the city's diversity".
"Massive Mo" will play the Muslim call to prayer every hour on the hour, the article stated.
The Rochdale Herald, where the article was published, is, of course, a spoof news site. Or, as they put it:
The Rochdale Herald is a satirical, spoof, parody commentary on current affairs, and stuff that annoys and amuses us.
Although, some people didn't get the memo – and took the article very, very seriously.
Picture: Facebook
Picture: Facebook
Here are just a few examples of how people reacted when the story was shared on the Facebook group The Cockney Bible: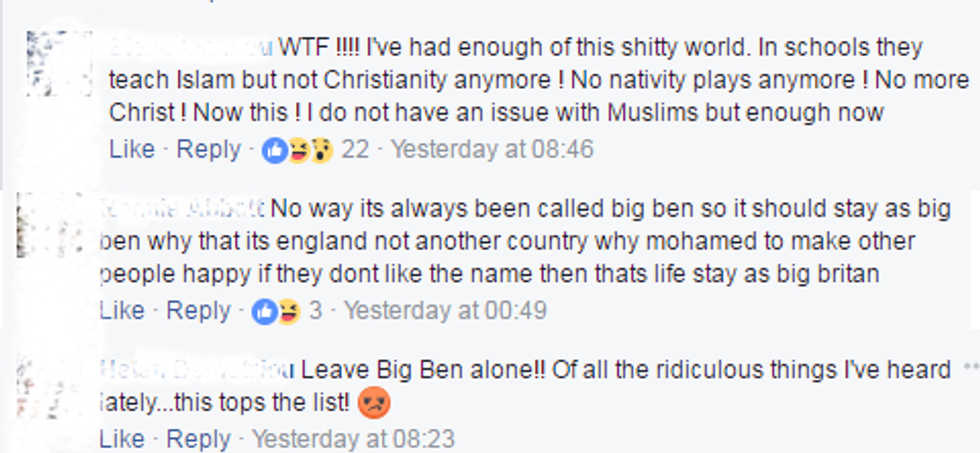 Others found it hilarious that people believed it.
There's even a Change.org petition to change Big Ben's name.
HT BuzzFeed
More: Hillary Clinton's warning about Trump and white supremacism is going viral