Bria Terry
Stephanie and Arryn got engaged earlier this year, and the rather awesome photoshoot they did to celebrate their happy moment went viral.
The Texas couple were praised online and in the press for sharing a message of body positivity through their photos which Bria Terry, of Wolf & Rose photography, shared online. They've since had 66,000 shares.
Speaking to HuffPost, Stephanie said
I honestly have never felt more attractive. 

I was so nervous to see the final result. I didn't know what to expect. But when I saw the album, I was shocked. I look so in love and confident. Every person should be able to see themselves in that light. It is really eye-opening.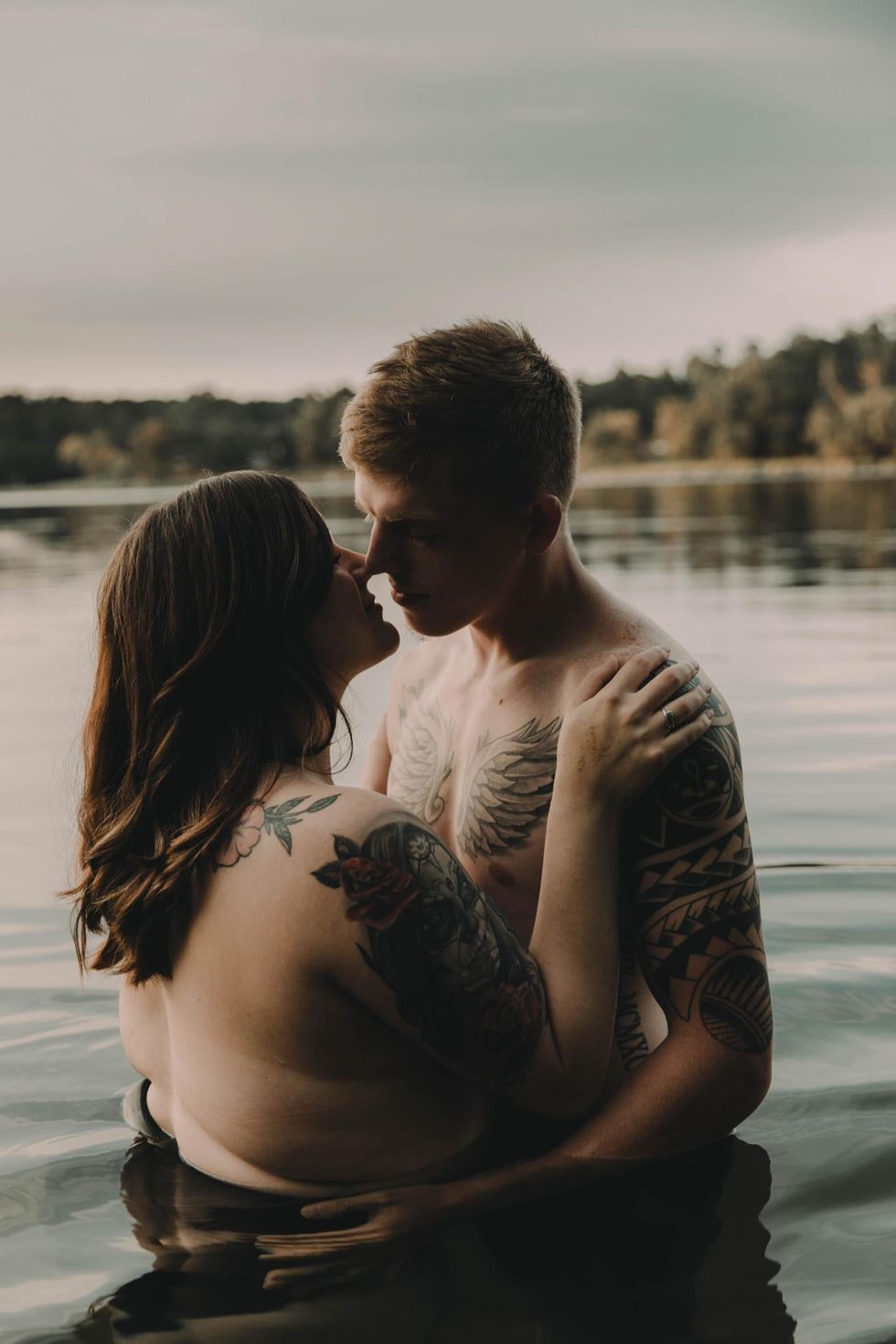 Picture: Bria Terry
Unfortunately, it's not all good news. In the wake of the photos being shared around the world, Stephanie says her employer, Austin Bank Texas N.A, expressed 'concern' over how many had seen them. She also claims they were worried about how the pictures would reflect on the company image.
Stephanie told BuzzFeed:
They said I was topless and it was inappropriate and we're a family-oriented company.
So, they allegedly fired her.
There was no defending myself, they had made their decision. I gave over a year to a company that I worked really hard for and then to have them turn on me for doing something so positive, something that I was so proud of — to help myself as a woman — it was hurtful. People were pulling out their phones at work and showing the pictures and that was blamed on me.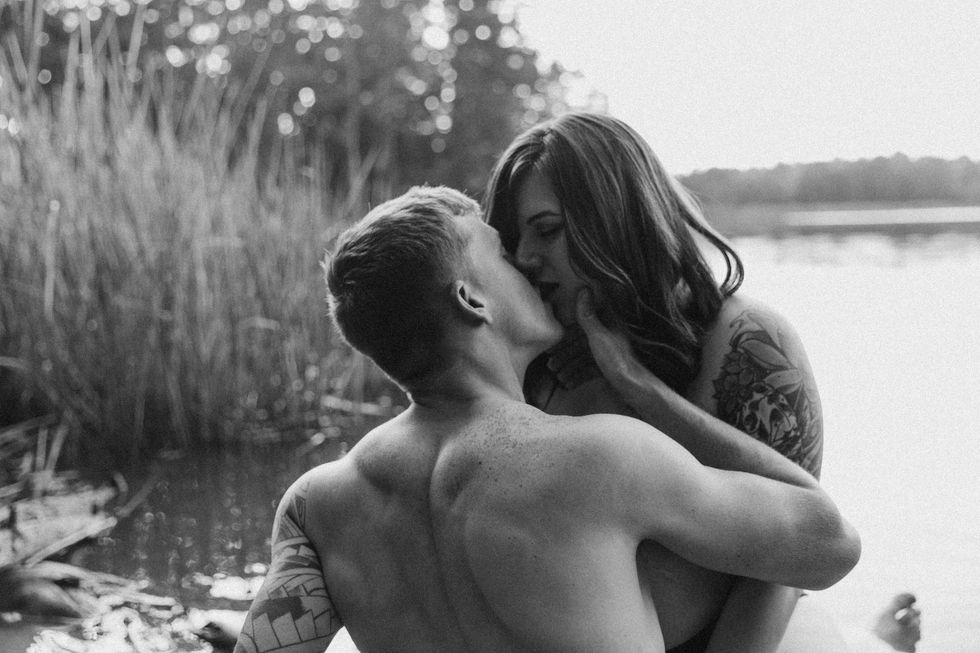 Picture: Bria Terry
Naturally, Stephanie doesn't agree with their decision at all:
As a company, if they feel what I do outside of my job is going to jeopardise their business, that's fine. It's just disheartening to me because I feel like home life and work life are two totally different things.
indy100 has approached Austin Bank Texas N.A for comment.
More: Health-blogger's side by side photos show the difference between Instagram and real life