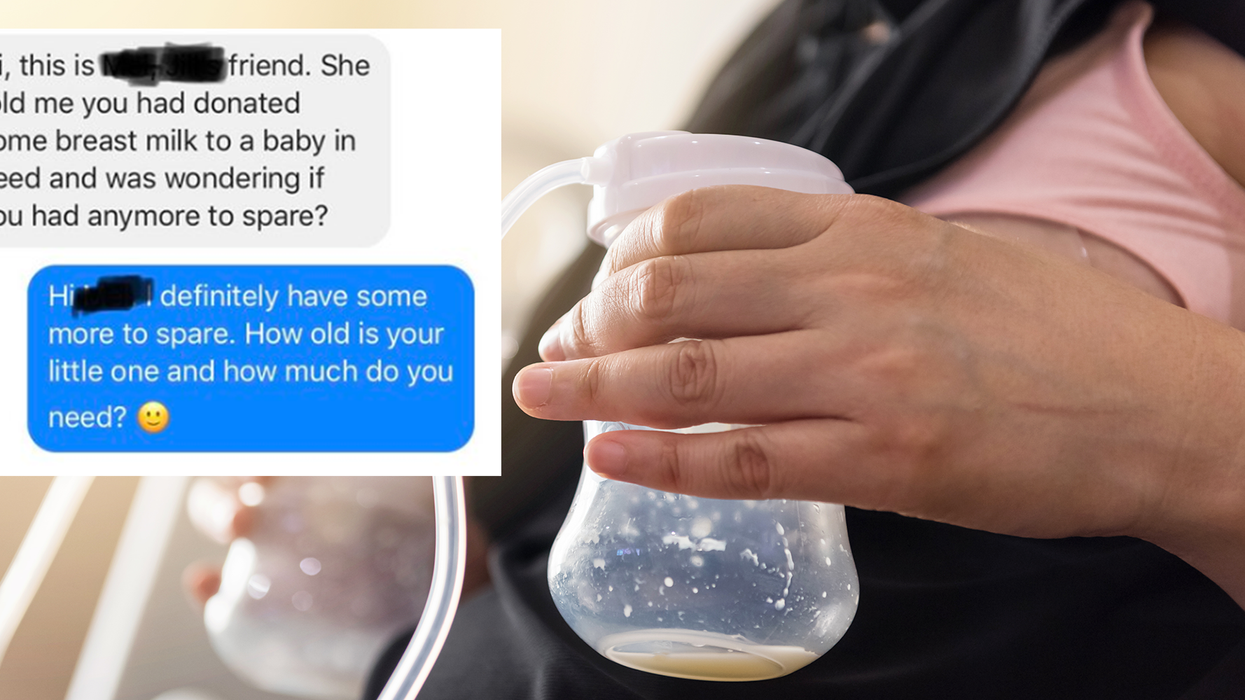 iStock Getty / Imgur
It's not easy getting your hands on breast milk, which is why when you're really desperate, things can get a little bit crazy.
In a text conversation uploaded to imgur, a woman recieved a request to donate some of her breast milk from parents of a two-year old toddler. The woman, who seems to be offering this as a service, kindly offers to give the toddler 60 ounces of milk.
However, it seems like this (already large) sum of breast milk does not satisfy the person asking, and the conversation quickly spirals out of control.
Read the entire exchange below:
That's right, the person got all upset because someone else couldn't give her 2-year-old son more than 60 ounces of breast milk ... and this concludes your daily dosage of why-are-some-people-so-strange.