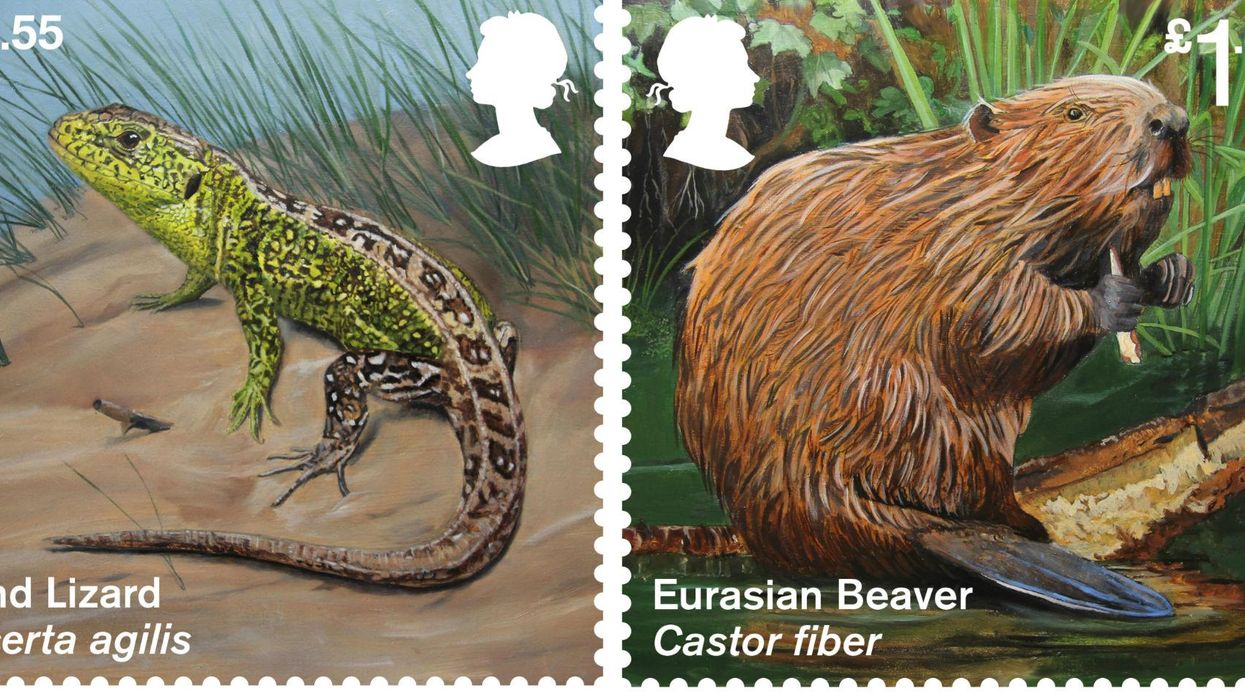 You might have thought that the Brexit vote was all about immigration, or the economy, or Britain's fond, nostalgic memories of the Empire. Well, you're wrong. It appears to have been about stamps all along.
Last year, the Royal Mail made the "absolutely outrageous" revelation that it wouldn't be printing stamps to commemorate the UK's decision to leave the European Union. It was a nationwide tragedy, one which drew an entire handful of official complaints and prompted UKIP to declare:
The Royal Mail celebrates everything from Star Wars to the Beano but can't be bothered to record the date of our departure from the EU.
Atrocious! It gets worse, too: Royal Mail chiefs last night announced new stamps emblazoned with portraits of extinct and endangered species, illustrated by artist Tanya Achilleos Lock. Among the animals featured are the Eurasian beaver, the sand lizard and the large blue butterfly, all of which have been deemed more worthy of inclusion on a stamp than Brexit.
The stamp saga has been ongoing for a while. Back in January this year, The Sun published a comment piece by Damian Thompson stating that the Royal Mail is "pandering to the Remoaners" by not making Brexit stamps.
Why is the Royal Mail – which has no problem decorating its stamps with Peppa Pig, Mr Men, "sustainable fish" or notable locomotives of Wales – pandering to the doctrinaire anti-Brexit lobby?
It's a valid question. In fact, Brexiteers have been complaining a lot recently – an in-depth article published late last year pooled comments from voters experiencing post-Brexit remorse, with some claiming they felt "stupid", "gullible" and "ashamed". One interviewee, named only as JC, revealed:
From the moment I watched the results revealed live on television that night and [that] my vote for leave played a part, I didn't feel joy.

I felt dread and fear over what would unfold for our country. Then it transpired that the Leave campaign backtracked on the £350m NHS ad. I knew we'd been fed BS.
These complaints were strengthened by the news that Britain's new blue passports – seen by many as a symbol of nationalism – were to be printed by Franco-Dutch firm Gemalto as opposed to British printers De La Rue.
Ironically, the overseas firm promised to do the same job for a lower price, whereas the falling value of the pound – which plummeted after Brexit – means that, according to the Liberal Democrats' Brexit spokesman Tom Drake, "we will pay over the odds for them".
Luckily, Twitter users have taken it upon themselves to imagine just what a Brexit stamp might look like. For now, it looks likely that these mock-ups will be all we get.
#BrexitStamps https://t.co/ihmHf3n8LT

— Russ Jones (@Russ Jones) 1516106461